Health & Fitness
The Australian fitness trainer on Dallas studio, his professional rugby days, and how he's shaking up the local fitness scene.
Fitness
The pandemic has deepened consumers' interest in fitness—and significantly changed the way they pursue it.
Gyms
The boutique gym originally opened in 2019 but has faced a long series of unfortunate pandemic events since then.
Fitness
The international fitness club, known for its high energy and night club atmosphere, will open the 30,000-square-foot-facility in late January.
Classes
With vaccines readily available, ClassPass reports that Dallas got back in the gym in 2021.
Fitness
The pandemic kept the runners inside in 2020, but they returned in force this year. Here are some scenes from the 54th event.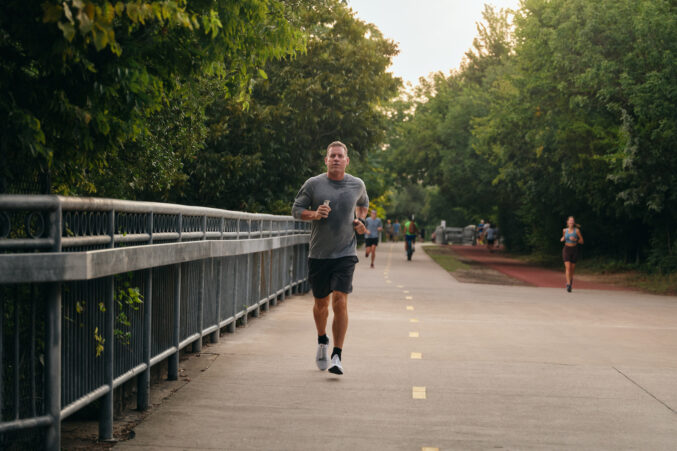 Fitness
The three time Super Bowl champ shares how his wellness practice centers upon sleep, hydration, and balance.
Fitness
Fitness studio owner Jennifer Eitches talks embracing the uncomfortable and using exercise as a tool for mental health.
Events
Both events feature outdoor workout classes like spin, dance cardio, and silent disco yoga flow, in addition to shopping, light bites, and live music.