As the pandemic took hold in 2020, higher numbers on bathroom scales in homes across the country contrasted with falling numbers for the fitness industry, which suffered an overall $20.4 billion loss for the year. Seventeen percent of the nation's fitness clubs permanently shuttered. But for those that managed to hang on, it seems recovery has finally arrived—especially in North Texas.
Following what is typically the industry's best month of the year (January, due to New Year's resolutions), some local players are reporting record highs. Trophy Fitness, which has locations in Uptown, downtown Dallas, and University Park, reported enrollments up 31 percent for January over 2021. "We had the best month in the almost 19-year history of the company," says Kelley Gray, the company's founder and CEO.
Gray told D CEO that the pandemic helped spur a deeper interest in health—and human connection. By November 2021, Trophy was already performing 28 percent over 2019, he said, adding that May 18, 2020 was the company's highest day in new sales and revenue ever. "People were tired of being at home," Gray says. "They wanted to get out. They wanted to be social."
The entrepreneur hopes to add a few new locations in Texas and beyond in the near future.
Other gyms and studios continue to enter the Dallas market. Movement, a Colorado-based brand offering rock climbing, yoga, and fitness facilities, opened in North Dallas last fall and has plans to open a second location in the Design District this spring. Illinois-based Spenga (spin, strength, yoga), brought two locations to North Texas last year, and European fitness brand John Reed Fitness and Minnesota-based Life Time, also announced local openings for 2022.
"We find that when you can go in with multiple locations and a region, you build a community and you can really broaden your member base, broaden your exposure, and the good you can do within that community," says Charlotte Bosley, Movement's chief marketing officer.
With the recovery of the fitness industry underway, here are some trends local players are seeing:
1. Home workouts are here to stay, but as supplementary exercise.
Not everyone has given up their favorite influencer's workouts or Peloton bikes entirely, and companies in North Texas are still spending plenty of money on in-home fitness.
Last November, Coltala Holdings acquired several fitness equipment companies, including North Texas-based Busybody and Fitness HQ, forming a home workout gear businesses under the name MyFitnessStore.Com. "Even though [people] can go back to the gym in some way, they still also now want exercise equipment at home," said Craig Lewin, president of the new entity. "We're seeing more of that than we've ever seen before."
Gray echoes Lewin, based on his observations of members. "We've noticed people are using [home workouts] as a supplement," he says.
Consumers are not replacing the gym with home workouts, but they are investing more in their home fitness space. Many now want to build out a room dedicated to exercise, rather than just sticking a treadmill in the corner of their bedrooms. They're also upgrading old equipment to newer models.
"So, now when you come in the stores, the experience has changed from, 'Hey, I need a treadmill because my doctor said I need to lose some weight,' to 'We're going to design your room,' Lewin says. Consumers seeking an entire fitness room make up 50 percent of MyFitnessStores.Com's customer base.
"The digitization, the technology advancements, how the workout routines can be delivered, and how coaching can be provided—that's a game-changer," says Coltala co-founder and CEO Ralph Manning. "A lot of people are replacing machines because they want the newest and greatest technology that comes with that machine. That's different than what we saw five years ago."
Coltala's MyFitnessStores.com has 23 stores nationwide, including nine in North Texas. It also has an e-commerce platform, most of which operates out of Houston. But Lewin says that 35 to 40 percent of its business comes from DFW.
The company plans to expand into other states—but within Texas first, he said. "There's no question, we're going to continue to find areas where the stores are not, to give people the ability to get into stores and be able to expand that footprint—quite a bit in Texas first, before we start to go out from there."
2. Major chains are still struggling.
24 Hour Fitness and Gold's Gym declared chapter 11 bankruptcy in 2020, and the initial phase of recovery seems to favor smaller chains and boutique fitness studios.
"When people came back to fitness, they were looking for two things," Gray says. "They were looking to socialize with other people, and then, two, service—that if they walk into the gym, [staffers] will know my name, the place is clean, and that they'll get quality help. …People are looking for those things—not just paying $10 a month for an access to a gym. Those are the gyms that I think are experiencing difficulty, and they're not back to where they were."
Gray seems to be on to something. An early 2021 report from Placer.ai, which tracks foot traffic through businesses, reports that Planet Fitness' traffic was down 34.7 percent year over year from 2020 to 2021, LA Fitness was down 53.8 percent, 24 Hour Fitness was down 81.6 percent, and Gold's Gym was down 43.9 percent.
Placer.ai remains bullish on Planet Fitness—which will open a Keller location later this year—for other reasons, but the overall data suggests major chains are still struggling.
3. Wellness technology continues to grow in popularity.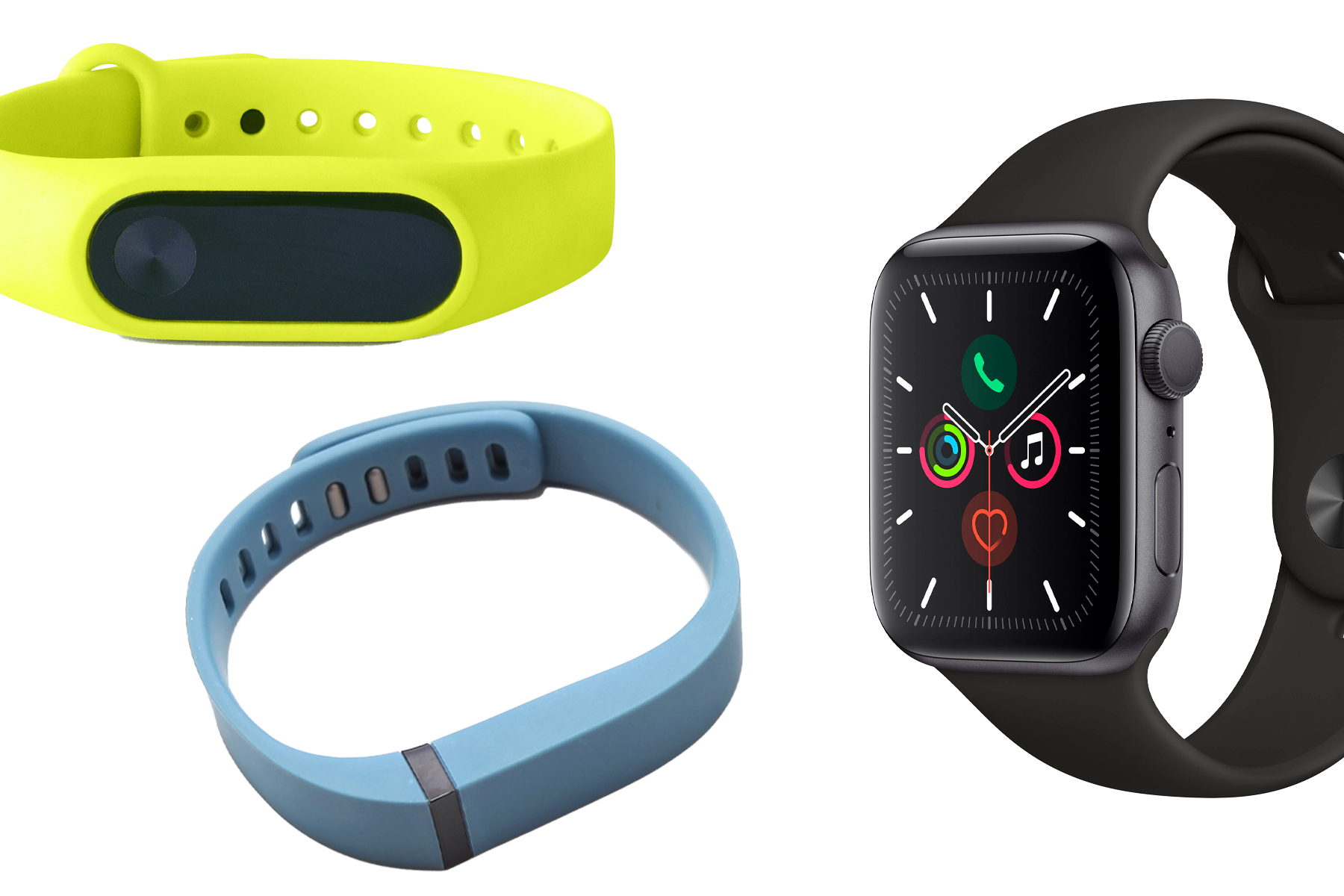 With an increased focus on health and wellness and expansive growth in associated technology, wearable fitness trackers, one-on-one training, and recovery techniques are gaining traction.
"One on one training has increased," Grey says of Trophy's personal training enrollments. "Group training is not back to where it was. With the pandemic, and people realizing how important health is, they've invested more with that. So, people who were in a group now are like, 'You know what, I'm going to jump into one-on-one training."
Trophy's training workforce grew by 20 percent last year, in part to meet demand for individual sessions.
The increased interest in health has also spurred growth in fitness wearables and apps such as heart rate monitors and sleep trackers. And recovery technology, such as muscle guns and compression boots, are taking off, too.
"As [manufacturers] come out with more things that help you with recovery, and you can do them in small, confined space, I think that will probably be the next big trend in fitness," Gray says.
Get the D CEO Newsletter
Stay up to speed on DFW's fast-moving business community with weekly news reports, interviews, and insights.
Author
Kelsey J. Vanderschoot came to Dallas by way of Napa, Los Angeles, and Madrid, Spain. A former teacher, she joined…