Fashion
The Colleyville Heritage high school alum participated on the launch of 'Duality", a limited edition Reebok sneaker in partnership with sneaker and apparel boutique APB.
Shopping & Fashion
We chatted with the Dallas-based designer about last fall's debut line, her follow-up collection launching next month, and designing robes for Buddhist monks.
Fashion
We talked the creative director about its move from downtown to Jefferson Boulevard.
Fashion
Within two years, Sang Truong and Cowboys quarterback Ben DiNucci have achieved success by pairing streetwear with sports.
Dallas 500
The CEO of Neiman Marcus Group talks about his extreme skiing hobby, the latest fashion trend, and more.
Fashion
The daughter of the renowned NCAA coach wants to put his record on your feet.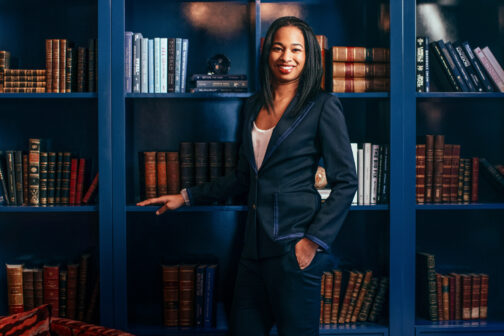 Style
She is inspired by Janelle Monáe, Didi Richards, and Drake and keeps it authentic.
Fashion
We chatted with Savetsky about how she's cleaning out and selling her closet with luxe online consignment company Dora Maar, as well as how she uses her platform to educate folks on Jewish topics.
Fashion
The legendary fashion journalist, stylist and author André Leon Talley died on January 18. Talley made history as the first Black man to be editor-at-large at Vogue magazine.