Scottish Rite For Children and Hance Taplin's By Way of Dallas fashion line are coming together to create one-of-a-kind influencer-designed prosthetics for children to flip the perception of those with prostheses.
The orthopedic children's hospital is teaming up with the in-demand Dallas-based designer to launch the first streetwear collaboration in the history of prosthetics, turning prosthetic limbs into works of art with the help of artists, athletes, and local influencers. Dak Prescott, Dude Perfect, Dwight Powell, Hance Taplin, NIL marketing consultant Jordan Rogers, and many others are collaborators on the project.
"Scottish Rite's remarkable mission of giving children back their childhood through the very best care goes beyond our medical and technological expertise," says Robert L. Walker, president and CEO of Scottish Rite for Children. "Scottish Rite for Children is thrilled to collaborate with By Way of Dallas through artwork contributed by advocates to give our patients the ability to celebrate their individuality and keep them active and happy."
Scottish Rite's in-house team creates custom prosthetics for patients regardless of their ability to pay, and patients will have the opportunity to customize their prostheses. At an event to celebrate the partnership's launch, Scottish Rite's Senior Director of Communications McKay Hendershot described how the idea started with customizing the soles of prosthetic feet and grew to what it is today. "This allows us to change the conversation on inclusivity," she says.
The collaboration is about bringing together a diverse group of people for the betterment of patients, artists, and providers. By Way of Dallas' mission is to rebrand Dallas and diversify the community, and Taplin says this project aligned with the brand's goals. "It's not easy to do something that transcends the medical campus on a different medium," says Taplin, By Way of Dallas's founder and creative lead.
Patients who need prosthetics are usually on the receiving end of complex diagnoses and poor prognoses. Scottish Rite was motivated to improve outcomes for these patients and change the conversation around prostheses. Allowing children to participate in the decision-making process around the processes can benefit social and emotional health. What may have been an anxiety-inducing introduction can become a conversation starter for patients and their peers.
Scottish Rite for Children is a leader in the treatment of pediatric orthopedic conditions that include sports injuries and fractures and also focuses on arthritic, neurological, and learning disorders, such as dyslexia. The hospital currently has three locations in North Texas.
"To inspire the kids who inspire us — that's our goal," Taplin says. "Prostheses are beautiful extensions of an individual, and we hope to remind each kid to live boldly and champion movement with a bit of extra style."
Get the D CEO Healthcare Newsletter
Stay informed with a detailed weekly report on DFW's evolving healthcare industry.
Author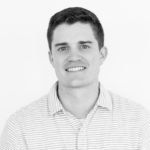 Will is the senior editor for D CEO magazine and the editor of D CEO Healthcare. He's written about healthcare…