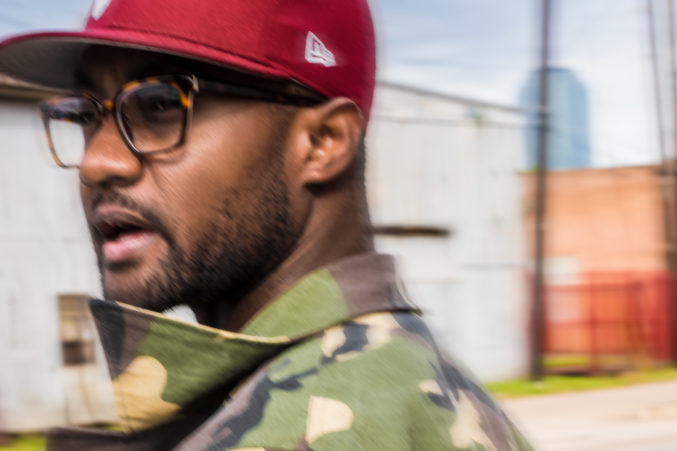 The Man Rebranding Dallas, One Jacket at a Time
With his By Way of Dallas line, Hance Taplin is creating a stylish reflection of the city's culture.
When it comes to branding, Dallas offers little in comparison to, say, the I ♥ NY slogan. Hance Taplin is trying to change that. In 2015, the designer—who has worked with brands such as Lululemon and Nike—launched By Way of Dallas in an effort to rebrand the city. "We wanted to do something that was completely different, that was fun, and something that would put ourselves on a different level," Taplin says. The concept really came together that September, when Taplin hosted a jampacked art show during which Erykah Badu, Blue the Great, the Sour Grapes Crew, and other Dallas creatives wore By Way of Dallas varsity jackets. Those became the brand's first limited-edition capsule collection.
Instead of capitalizing on the momentum, Taplin put the project on hold for two years. "I'm very strategic, and I didn't want to just throw a bunch of new product out there," he says. "But I was constantly getting emails about those jackets, so I knew the demand was still there." In February, the line returned in the form of a "Dallas Made" jacket that ended up on the back of Dallas Maverick Dwight Powell. A camo pullover released in March sold out in 24 minutes. And Taplin promises more pieces are in the works.
"I want to disrupt Dallas in a good way," he says. "I want to work with a lot of Dallas businesses, and create cool products and experiences to show that, when it comes to culture and aesthetic, Dallas is relevant."