A Cedar Hill native, local attorney Chris Parvin drove into the coffee shop he had opened in 2007, White Rhino Coffee, and realized the parking lot was full.
"I couldn't find a parking place," he said. "I kept just thinking, 'We're just busy like this all the time.'"
Now, Parvin has built a caffeine empire, extending five coffee shops across DFW. He plans to double the number of shops this year.
Parvin began White Rhino as a side hustle to his full-time legal work. A Texas Wesleyan and SMU graduate, he specializes in estate-planning, probate, and business law and was serving time as a Cedar Hill City Councilman when he opened his first location.
"I just had a great time serving the community. I'm Cedar Hill-grown, and I've got a lot of pride being from there," Parvin said.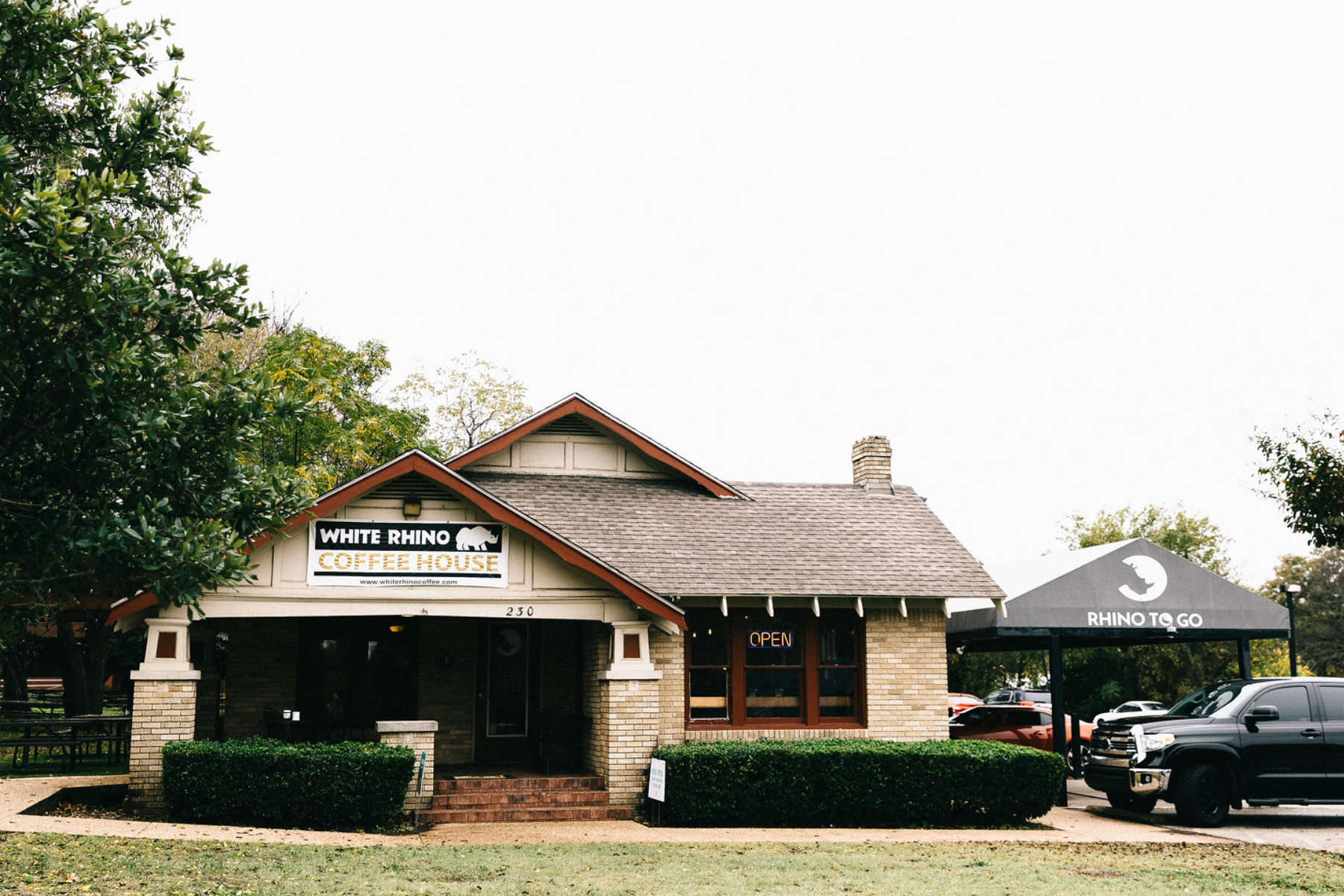 Parvin served as a Cedar Hill city councilman for nine years and mayor pro-tem for two years. He opened Cedar Hill's White Rhino in a family-owned property, indulging in his longstanding interest in hospitality.
"I just like hosting people," he said. "Trying to give people a unique moment, trying to give them a good moment, trying to give them a place to sit down and belong is just…I love it."
White Rhino's menu spans traditional espresso and brewed coffee drinks while also branching into sweet mixes of flavored coffee creations. (Think Snickerdoodle lattes). Some locations have small bites, breakfast items, and/or pastries.
Parvin never intended to expand, but a little over ten years later, consistent demand encouraged him to open White Rhino cafes in Red Oak and Waxahachie. The Red Oak location was in the church his family attended. In contrast, the Waxahachie location was a completely renovated house—one of what would become many White Rhino locations in renovated old buildings.
"I love the idea of modernizing something that's currently there instead of just wiping it out and starting over," Parvin said. "We've really liked the idea of being in old houses and old buildings."
Two more locations, one in Bishop Arts and one in Arlington, followed in July and December 2020. All except Bishop Arts and Red Oak have been renovation projects.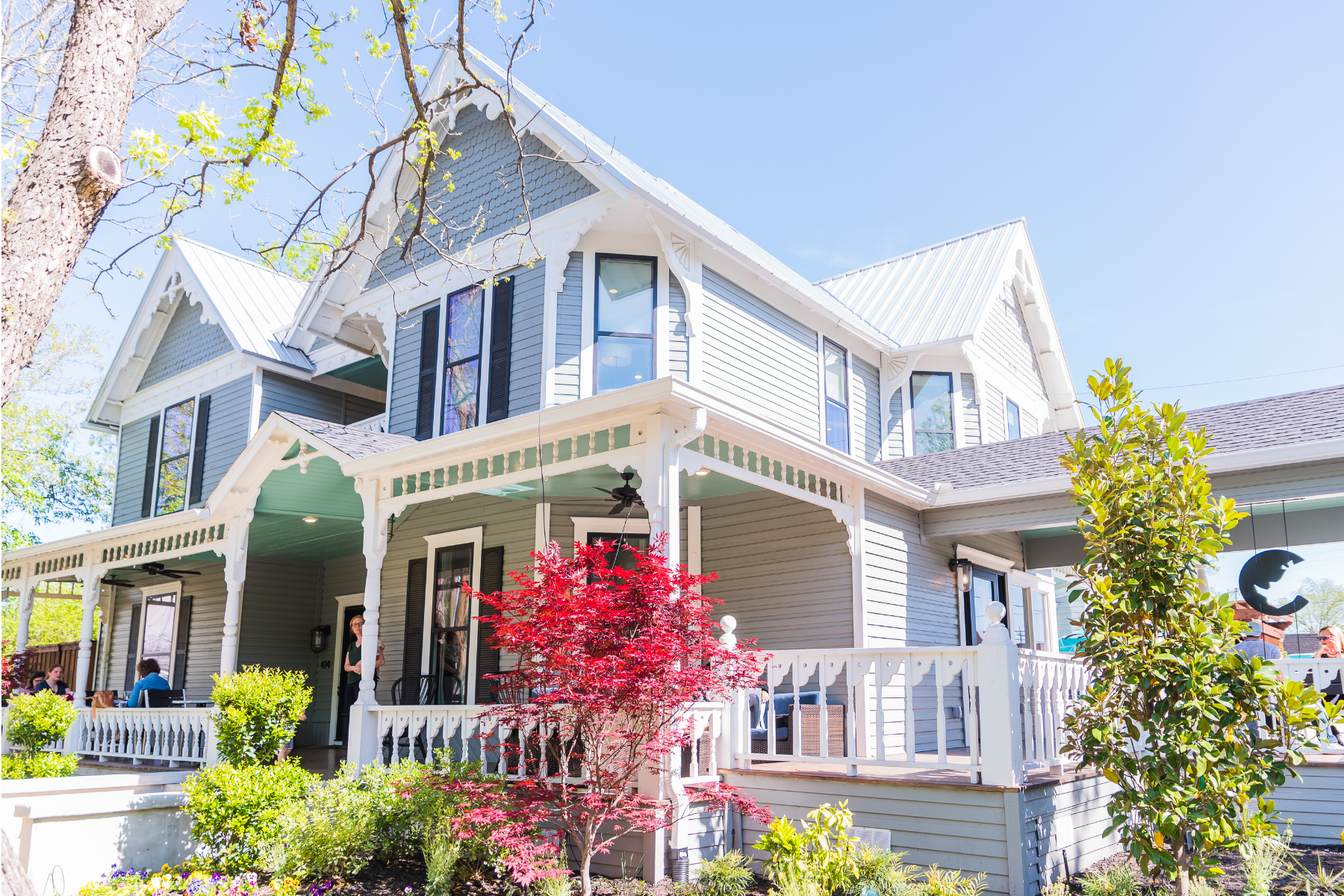 Parvin's latest remodel is the old Londoner Pub on Thomas St. in Uptown. He plans to open this location, his sixth, Friday, March 12. A new location in Fort Worth will follow close behind, and a roasting business in downtown Dallas is in the works. Parvin hopes to bring his shop count to ten by the end of the year.
"We want to have a good mix of those buildings that we're renovating but also great lease locations like we have in Bishop arts," he said.
White Rhino staff make up the bulk of Parvin's 80 employees spread across his eponymous company, Parvin Group—a collection of business investments, including a title company, a real estate development business, Parvin's legal practice, and his coffee shop empire.
"It's funny because my wife, and my mom, and a lot of my friends think I'm crazy because I just keep adding more to my plate, and I just love it," Parvin said.
Should distribution and management capabilities allow consistent quality control, Parvin hopes to expand White Rhino across Texas.
"I've seen companies try to scale, and the quality of whatever made them special in the first place kind of falls off, and it becomes mass-produced," Parvin said. He wants to avoid this scenario. "We want to have a product that is second to none."
Get the D CEO Newsletter
Stay up to speed on DFW's fast-moving business community with weekly news reports, interviews, and insights.