Football
The Cowboys say more is coming, but the bulk of the work is already done. Here are the major takeaways thus far.
Football
Los Angeles ended a long Super Bowl drought on Sunday. Maybe the Cowboys can, too, if they copy the right steps.
Football
Only two teams are still standing in the NFL playoffs. Dallas isn't one of them. Here's what they can do to avoid staying home in the snow next year.
Football
Or: five statistics that explain the season that was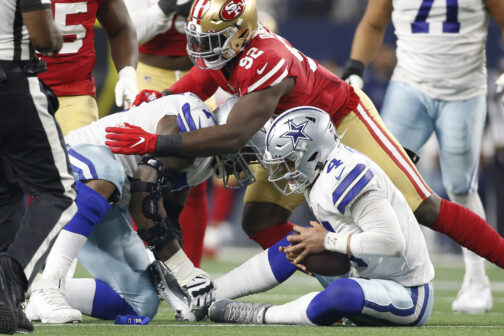 Football
Or: how the passing game did Dallas in.
Football
Or: why Cedrick Wilson's career day could be a sign of things to come in the passing game.
Football
Or: why the run game doomed Dallas
Football
Or: why the Cowboys' defense is Super Bowl-caliber
Football
Or: the case for Micah Parsons as the NFL Defensive Player of the Year.