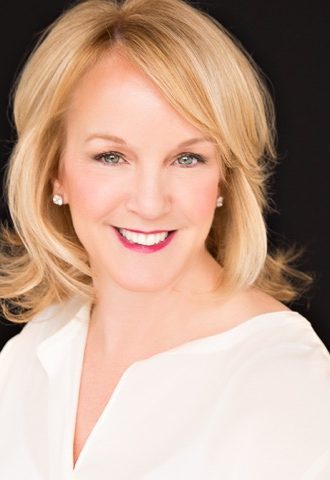 The Dallas Entrepreneur Center's new CEO, replacing Trey Bowles, is expected to bring a new stage of growth to the center given her prolific corporate and nonprofit background.
"Talk about knocking it out of the park with a new CEO, this lady is incredible," Bowles said. "She's going to elevate not only the DEC, but the entire ecosystem to a new level."
Alyce Alston will begin her new role at the DEC's helm on June 20. Her corporate background includes serving as the launch publisher for O magazine at Hearst, vice president and group publisher for Condé Nast, CEO of London-based diamond jeweler De Beers Jewellers, and CEO and chairwoman of CultureMap. Meanwhile, she's also served as a board member for the nonprofit Step Up and as CEO of Hunt Hendrix Ventures as part of the nonprofit Relationships First. She has also served as a mentor for Austin-based Capital Factory, which opened its Dallas location in partnership with the DEC last week.
Alston, who relocated from Austin to Dallas about six months ago, plans to use her business acumen and understanding of the nonprofit world to bolster the DEC's operations, she said.
"My startup experience combined with nonprofit experience brings something to the DEC that's important," she said. "From a nonprofit standpoint, how it financially runs and operations—I don't know if that's been fully exploited."
So for her first few weeks, Alston plans to comb through the DEC's financials, meet everyone she can, and create a blueprint for stabilization and growth. "There are opportunities to leverage [nonprofit] foundations. That really hasn't been a focus in the past," she said. "With grants from foundations, that grows our revenue base and will help us to grow our programming."
Alston said she's still developing her plans on what kind of programming she plans to add to the DEC, but she has some research to do first.
Bowles, who co-founded the DEC five years ago, said he feels confident handing the reins over to Alston. "There are certain strengths and weaknesses that I bring to the organization, and someone else will see it and grow it in a different way," he said. In terms of finding a successor, "you want to find someone who is 10 times greater than you, and for me Alyce … is that."
The biggest measure of success for an organization is how well it performs after the founder has left, says Bowles. So if it immediately fails, then it wasn't stable or built out well, he adds. Bowles doesn't expect that to be the case. He'll stick around for the next couple of months to help with the transition, then become executive chairman.
Meanwhile, he plans to focus on the Dallas Innovation Alliance, as well as searching for his next opportunity, which could be anything from a role in corporate innovation to leading another startup. But it will likely be in the for-profit world, he said. He'll still be active within the Dallas startup community and plans to provide support however he can, he added. But he made a vow to himself when he co-founded the DEC that he would only remain in nonprofits for five years. Now he's completed that goal.
"What we thought the DEC was going to do, we accomplished it, and did a lot more," Bowles said. "I'm really content with what it's done to date … The DEC is in a place where it needs new and expanded vision and the opportunity to grow. So I'm pumped about that."
During Bowles time as CEO, the DEC moved from operating as a small incubator out of SoftLayer's space to its own office in the West End. It also established a licensing model and partnerships to expand its presence across more than 40 locations globally.
Get the D CEO Newsletter
Stay up to speed on DFW's fast-moving business community with weekly news reports, interviews, and insights.