Now that it's October, an entire month made spooky by virtue of Halloween, it seems like an opportune time to ask: How haunted is the Adolphus Hotel in downtown Dallas? Officially. Numerically. On a scale of 1 to 10.
First, the evidence.
Point No. 1: HauntedRooms.com, probably an authority on the subject, puts the finger on the ghost of a "jilted bride" from the 1930s, whose spectral appearances are "often accompanied by the sound of a music box…" Apparitions and auditory hallucinations have also been reported by guests and hotel staff.
Point No. 2: I have a friend who once got stuck on an elevator at the Adolphus for a little less than 15 minutes. She relayed her experience to a live audience on Snapchat, and it made my blood run cold.
Point No. 3: This wacky YouTube video
[d-embed][/d-embed]
Point No. 4: Just look at it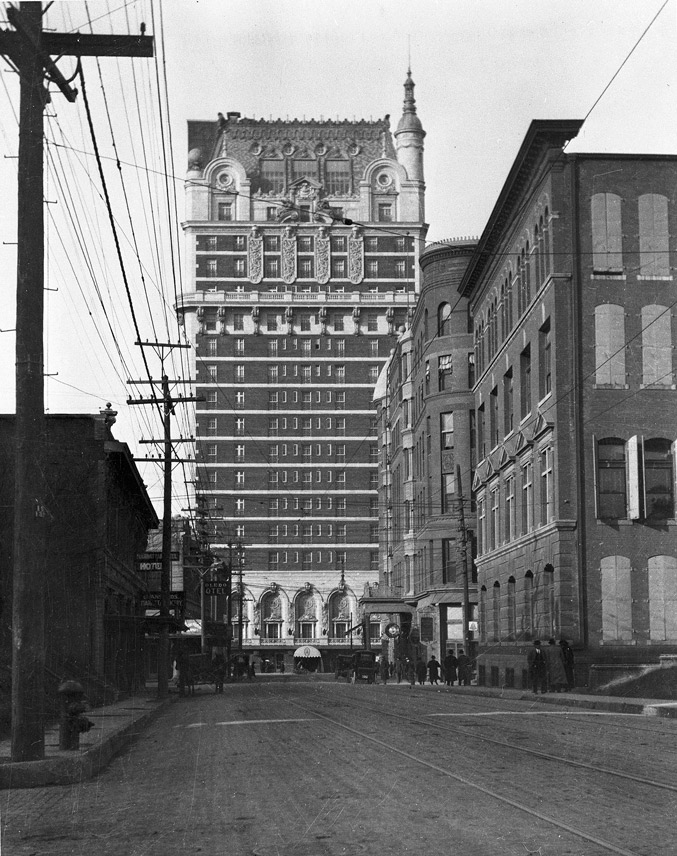 Point No. 5: If you spent one night at such a luxurious hotel, you'd never want to leave either! Ha ha!
Please vote below, using a number between 1 through 10, or the number 1, or the number 10, in the comments. Thank you. Have a spook-tacular day.
Get the FrontRow Newsletter
Get a front row seat to the best shows, arts, and things to do across North Texas. Never miss a beat.