It's been 11 weeks since we began this "journey" with JoJo and her men, and if there's one thing I know for sure, it's that JoJo has a type and she has every intention of unabashedly sticking  to it.
Observe: Pre-TV-fame ex Chad Rookstool, Jordan, and Robby.
If Chris Harrison had only thought to take a fireplace bellow and Jersey Shore gel to his hair before filming, I'm positive JoJo would have seen him in a different light.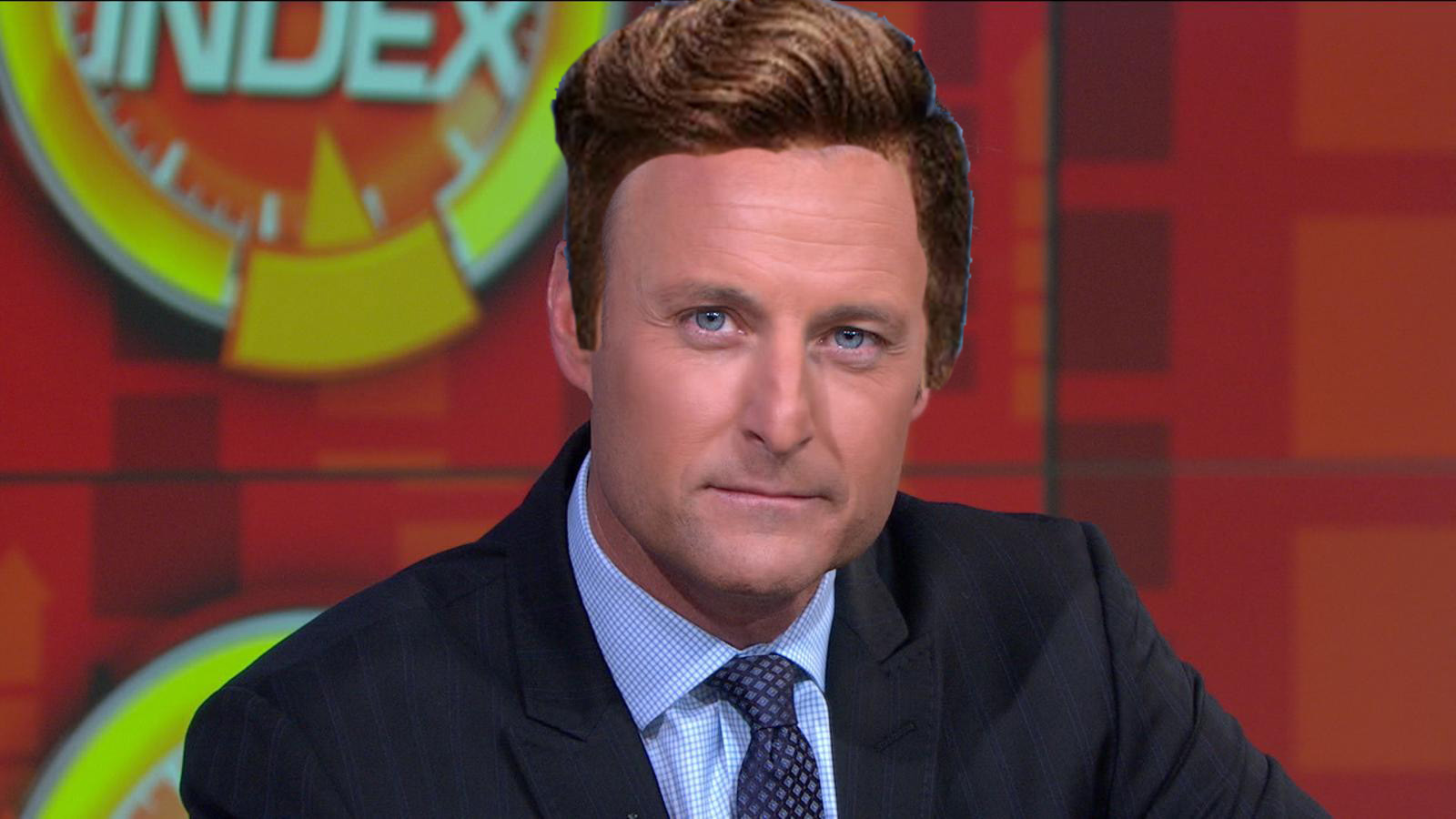 Before I dive in, I want to emphasize how difficult it was to write this finale recap. Ninety percent of the show was a man gushing over JoJo, and it felt very repetitive. I don't have a lot of original thoughts after the fifth time Robby says JoJo will be his No. 1 priority. I sat through two hours of Robby and Jordan stabbing themselves with the love dagger, and with their one last gasping breath, apologizing for bleeding on JoJo's shirt. Sorry (btw, did you know Taking Back Sunday is coming to Dallas? Anyways).
You've waited long enough. Here's what happened in the season finale.
The love triangle will meet JoJo's fam and have one final date in Phuket, Thailand (did that ol' jokester Elan have something to do with this destination?), but first, our boy, Chris Harrison, opens the show with a live studio audience. Special guests in attendance: the cast of Bachelor in Paradise, Ben Higgins and Lauren Bushnell, the Dallas cowboy cheerleaders, and a woman in a cheese hat.
Because Phuket.
JoJo greets us in Thailand with her same ol' song and dance: passionately raving about how incredible the guys are, holding them both in the utmost respect, and mostly, just afraid of what life would be like after letting one of them go.
I think I speak for all Texans when I say this is how I feel when choosing between guacamole and queso. Except guac and queso actually have distinct differences, unlike the two 27-year-old former athletes with controversial pasts and carry-on-luggage-height hair, who require microscopic testing to distinguish who's who.
Jordan is the first to #MeetTheFletchers (that's funny, because Fockers, get it? Laugh). JoJo's mom, Soraya, is a vision straight out of Real Housewives of Dallas. It quickly becomes very obvious where JoJo gets her surgeon genes.
You know those moments before your new boyfriend arrives and you talk him up to your family? JoJo really failed at that. She tells her family that she loves Jordan, but has doubts about his playboy past and if she's able to trust him. Later, JoJo finds out the hard way what happens when your family actually listens to you.
JoJo introduces Jordan, and the couple quickly makes an attempt to come off has carefree and playful by announcing, "We just have fun and make fun of each other!"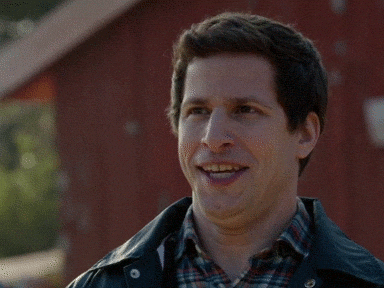 Later, the whole fam eats at the dining room table, and Jordan gifts everyone "fun" floppy hats, because it's a tradition in his family to do something embarrassing, or something.
Soraya's fancy is instantly tickled, and she puts the hat on, as giddy as a kid receiving a toy.
JoJo's brothers: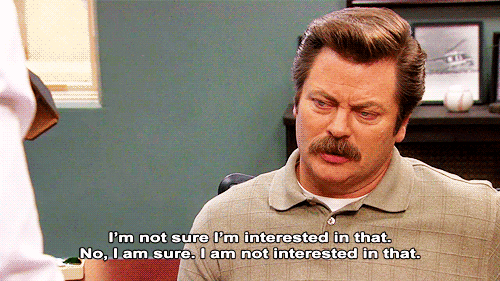 In the next scene, Soraya and Jordan talk and she makes Jordan promise her that he won't break JoJo's heart. Jordan responded, "Absolutely not. I promise," and my boyfriend choked on his water. Afterwards, JoJo and Soraya both agree that Jordan is really likable, and that's his biggest problem. The game What Are His Biggest Flaws is one of my favorites and I wish they would keep playing.
Next up, Jordan has man-to-man time with JoJo's dad Joe, and I immediately stress about using the three names correctly.
Joe is about as amused as a rock with Jordan. He warns Jordan he doesn't want to see his daughter hurt, and he better live up to his expectations if he's picked. Jordan is clearly uncomfortable and doesn't ask Joe's permission for JoJo's hand in marriage, despite knowing how important it is to her. He said it just didn't feel right.
The fact that JoJo is seriously dating another man couldn't possibly be a factor there. Never.
Robby's turn to meet the Fletchers.
Robby shows up with a much larger bouquet of flowers than Jordan, and JoJo introduces him to her family with giddy high-pitched squeals. A few jolting edits later, JoJo is sitting with her two brothers, comparing her two boyfriends. She says her love for Robby is real, but her love for Jordan is just fun.
"You're not picking someone to be your New Year's Eve Date." –JoJo's scarier brother.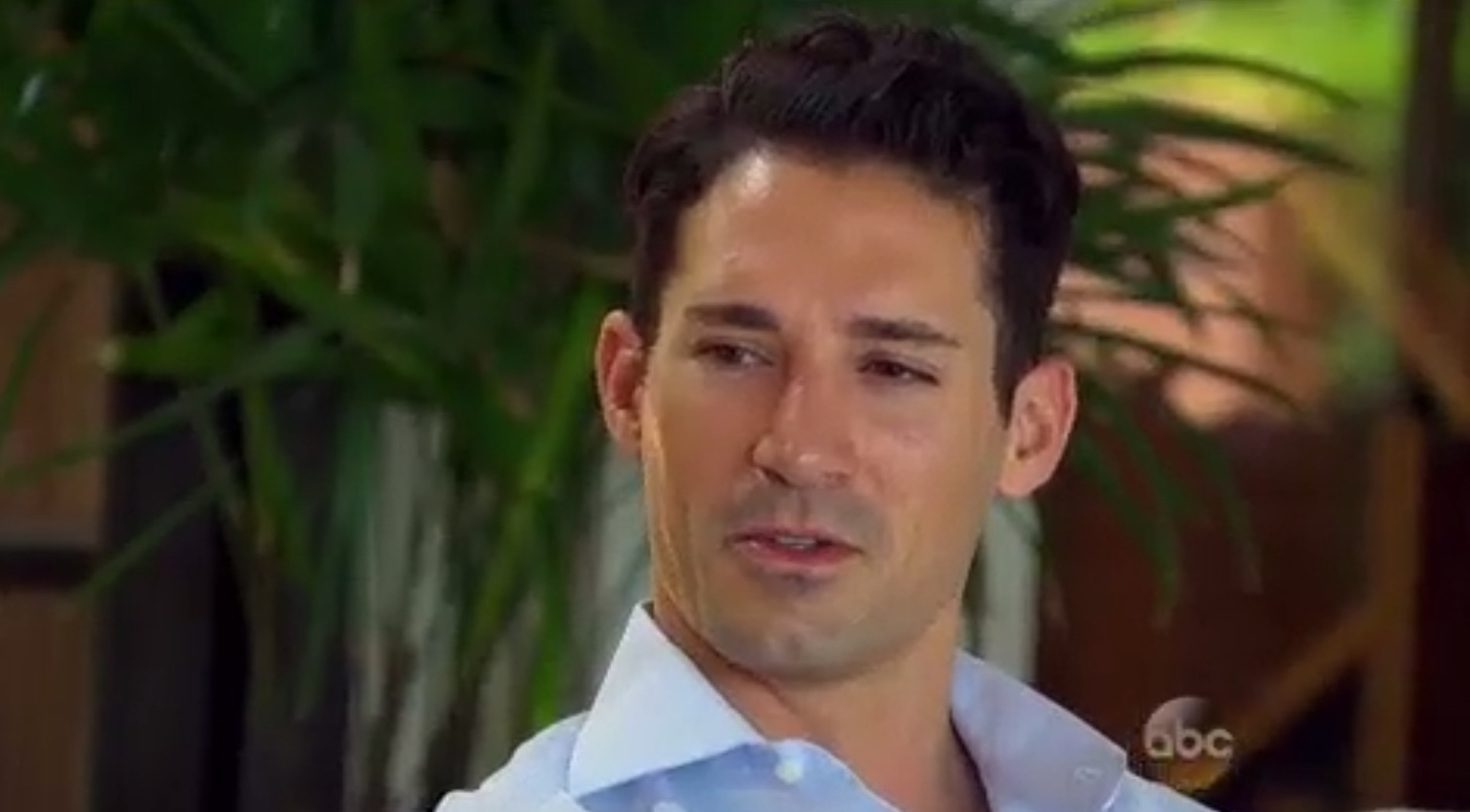 Ouch. But I love it. I'm honestly ready for JoJo's brothers to start a podcast called "JoJo's Brothers" where they simply give brutally honest love and dating advice.
Meanwhile, Robby shares his inner feelings with Soraya, gushing about JoJo so much already, I don't know how he hasn't run out of material yet. He then sat across both parents and asked permission to marry their daughter, making sure to slip in the word "Joelle" and "Joelle Hannah Fletcher" wherever verbally possible.
His request was met with smiles and tears of joy, even from daddy Joe, who even dared to show emotion to his unstable daughter. Seeing a father cry after a moment like that is usually a huge sign for most girls, so we'll see if the family's strong emotions for Robby have any weight in JoJo's final decision.
Commercials.
Now that the Fletchers have met both men, they sit with JoJo and share their loving opinions, helping JoJo reach her conclusion. And by that I mean they told her they liked Robby more, JoJo got upset and confused over what to do next, she talked back to her mom, and finally, crumbled under the weight of indecision. Family time!
It was also during this time that a random girl appeared. I'm going to assume JoJo has a really overshadowed sister? Seriously, where did this mystery, silent girl come from.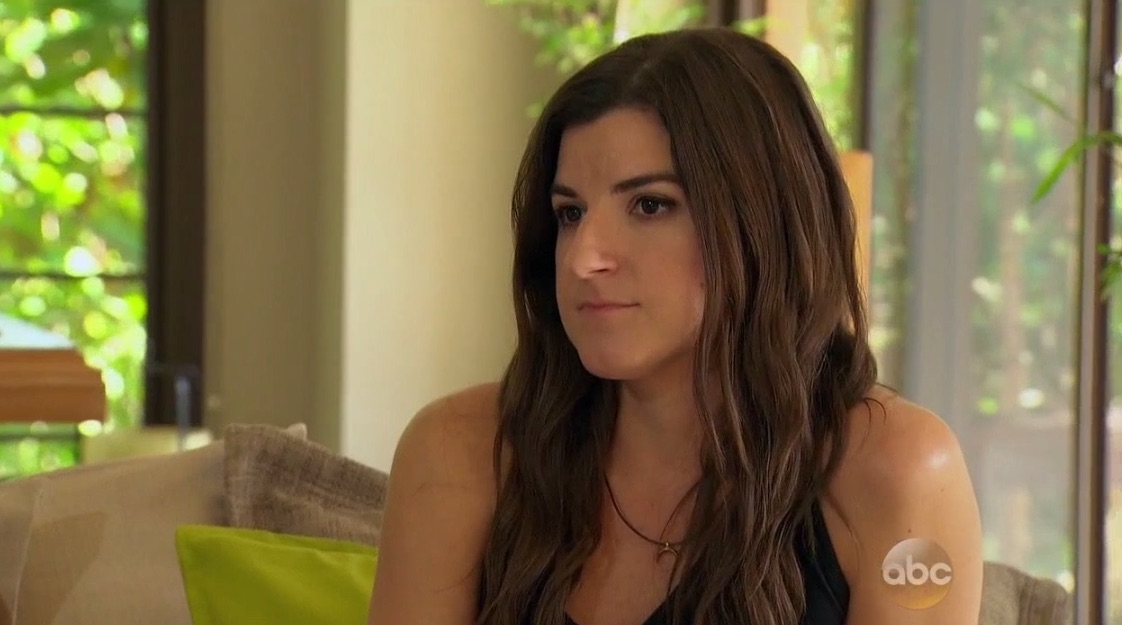 JoJo was mostly upset that Jordan didn't ask her parents' permission to marry like Robby did. I'm mostly upset that I'm not drunk right now.
Final date with Robby.
Robby is under the severe impression that the more nicknames he uses for JoJo, the more in love he appears, or the closer he feels to her. He has now taken to shortening JoJo even further from Joelle, to just "Jo" not to be confused with her father's name, Joe.
Their final date is at the beach and it's basically a compilation of instrumental music, Robby ITMs, and underwater shots. This date was a never-ending litany of love declarations for JoJo. I'm in pain trying to rehash it. I wish I had more to give to you.
One thing that stuck out was Robby describing how he pictures his future, which was basically a casual scroll through Sean Lowe and Catherine's Instagram: A life with a wife, baby, and dog.
Sean Lowe noticed this, too.
Final date with Jordan.
JoJoJo take a unique ride in a pirate ship to a nearby island, where they kayak and talk by the shoreline. JoJo asks why he didn't ask her father for her hand in marriage. Jordan explains that he didn't feel comfortable asking when another guy is in the picture, but this mentality makes no sense to her, and she takes it as he's not ready to be married. She's visibly upset and they seemingly resolve nothing before hugging and ending the date.
That night, Jordan beats himself up for not asking her dad, apologizes to JoJo, gets teary in his monologue, and it's exhausting. I'm exhausted for him, JoJo, and Joe, #JoJoJoJoe. Feeling blessed this is the season finale because I don't know if I could survive vicariously talking about my feelings another week.
Commercials.
Robby and Jordan take turns meeting with Neil Lane to pick out a 100K monstrosity of a ring for JoJo. Robby picks out a three diamond ring with a halo. Jordan picks out a huge cushion-cut ring with a pave band. I spoon Cool Whip straight out of the tub and into my mouth.
After choosing the ring, Jordan calls Joe and Soraya, finally asking for JoJo's hand in marriage. It felt rushed and monotone to me, but they received it with excitement and joy. Reminder: this is the same set of parents who already gave their blessing to Robby. Bless.
"That's called a two-minute offense right there," says my boyfriend about Jordan's last minute efforts. I have no idea what that means but it feels important to include.
Before diving into the rose ceremony and/or proposal, the producers got crafty with having JoJo read the guys' last love letters out loud, overlapping with their own voices reading the letters, laid over shots of JoJo crying in her monologue, and the guys putting on suits. It got a giggle out of me. Clip here.
Honest to God has anyone in the history of this show been as in love with anyone as these two guys are with JoJo? Their letters — too much for a #WordsOfAffirmation girl to take.
First one to meet JoJo at the beach: Robby. As we all know, the first one out is typically the one going home. Robby begins a rehearsed speech that included, "my heart yearns for you," and she let him go on for a disturbing amount of time. She finally cuts him off, saying she wanted it to be him, but it just isn't, which is the weirdest break up line imaginable.
The worst part about this is that this is all going down in the blazing Thailand sun and Robby is already sunburned. I know this because I've seen him shirtless the past two hours more than I've seen myself shirtless the past two days.
JoJo is extremely upset after letting Robby go, saying her heart "physically hurts." The scene ends and zooms out to show the live studio audience, where no one talks, claps, or makes a move, but only basks in the silence of heartbreak and drama.
But somewhere in that audience, there is still a girl wearing a cheese block hat.
Commercials.
I would kill to know how much time there was between Robby and Jordan. Exactly how many minutes does it take to overcome an emotional break up and then prepare your heart for a joyous celebration of love? In addition, JoJo's make up is pristine and perfect by the time Jordan arrives. Alas.
He gives the perfect speech, like we all knew he would, and she makes a point to tell him she's in love for the very first time before he gets down on one knee.
Joelle Hannah Fletcher loses her mind and the pair proceed to say, "I love you," close to 800 times.
In After The Final Rose, JoJo tells Robby they didn't have "the friendship" that she and Jordan did. It couldn't be because she and Jordan had more time to build a friendship, could it? It could. According to Reality Steve, JoJoJo began flirting before filming. Shady. Or sweet? Congrats, happy couple! The pair has the same Twitter bio, so you know it's love.
To top off the night, Chris Harrison even gave them an-all-expense-paid trip to Nemacolin, "Where they first fell in love." Exciting, but it's no Phuket.
We also saw Chad give a plea to become TNB, which definitely wasn't a planned interruption at all. Chris turned him down. But don't worry, you'll see him on Bachelor in Paradise and its teaser can safely be summarized as, "White girls in chokers."
Before concluding, how did my pre-season predictions fare? It's safe to say numbers 1, 2, and 4 were spot on. I'll leave number 3 up to you, and honestly, I feel like I've lived 10 lives since I heard the words "James F.", so number 5 remains a mystery for me.
And lastly, thank you so much for reading with us. We know there's no shortage of recaps, and you could get your Chad jokes from a multitude of other sites. Secondly, your unwillingness and/or laziness to read/not watch the show puts the Torchy's on my table, and for that, I am forever in your debt.
Until next time, Bach nation. In the meantime, I'll be keeping my eye out for a #JoJoJo sighting.
Photos via wetpaint.com, abcnews.go.com, giphy.com.
Get the FrontRow Newsletter
Get a front row seat to the best shows, arts, and things to do across North Texas. Never miss a beat.