Coronavirus
Catalyst Health Network, Project Unity, and other partners are vaccinating "not quite door to door, but pretty close to it."
News
Catalyst acquires MediBookr, LInkedIn ranks Texas Health Resources, UnitedHealthcare awards CitySquare, and more.
Leadership
Contenders include 46 leaders from 38 fast-growing companies. Winners will be revealed Aug. 4.
Leadership
The accountable care organization is expanding its leadership to include a Chief People Officer and a Chief Technology Officer.
Coronavirus
Clinics are balancing the tension between following the state's prioritization schedule and not wasting any doses.
Coronavirus
"If our goal is to have to have herd immunity, we're going to have to have to make sure that we're not just looking out for ourselves."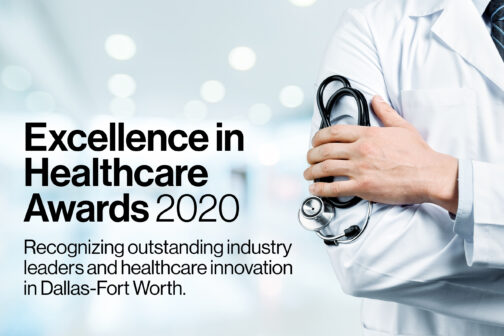 Awards
Meet the organizations, leaders, practitioners, and volunteers that make DFW's healthcare industry one of the nation's best.
Health Systems
The Catalyst Community Foundation aims to extend care to high-risk communities and attack health inequity upstream.
Awards
The winners will be unveiled Oct. 7 at the virtual event.