Dew shimmered under the rising sun as Fred Perpall and I teed things up for nine holes at Trinity Forest Golf Club in South Dallas. The newly minted president of the U.S. Golf Association—the first Black leader and first Texan in the role—struck his first drive down the left side of the fairway, leaving him about 150 yards from the pin.
A week earlier, Perpall was inducted into his new role with the USGA. After spending four years on the organization's executive committee, Perpall—also CEO of The Beck Group, a longtime Dallas architecture, and design-build firm—steps into a role he's been tracking toward since childhood. Perpall says he is proud of his barrier-breaking achievement but doesn't want people to have any misconceptions.
"To reduce it down to my Blackness is not fair," he says. "I joined the USGA at the very bottom, joined the championship committee, worked my way up to become chair, and then eventually, president. At the same time, though, I'm very proud to be the first Black president of the USGA because I'm proud of what that says to anyone interested in golf. Regardless of where you come from, where you started your journey, or what your parents look like, there's absolutely room in this game for you."
Perpall lights up a cigar as he approaches his second shot. He sends it to about 20 feet and walks away from the first hole with a par.
In his new role with the USGA, he aims to help make the sport available to a broader group of players. "For me, this is all about trying to continue to focus on inclusion, and more pathways into the game, so that young kids of every background, color, race, and gender know that if they love golf, they have opportunities to play," he says as we make our way to the second hole, a 520-yard, par 5 with a wide open fairway. "And it's a very nuanced thing. I want people of color to look at me and be proud, but I want them also to understand that their opportunities and life gets better when they live a more integrated life. Likewise, I want my White friends to know that their life gets more interesting and better when they live an integrated life. And I think that's what I've tried to do—and am trying to do—in the game of golf."
Perpall admits to being golf-obsessed. The former University of Texas at Arlington basketball player got serious about his game about a decade ago—around the time he was helping establish Trinity Forest Golf Club through $60 million in investments via a public-private partnership. Under his leadership, The Beck Group—which has 1,200 full-time employees—constructed the course's 40,000-square-foot clubhouse.
"When you can work in your passion, it doesn't feel like work," he says after he walks off the second green with another par. "An integrated life where your friends are your clients and your passion is your work is a life that is well-lived."
Perpall grew up in an urban environment in the Bahamas, he tells me before a great up-and-down for par from the 205-yard, par 3, third. But even at a young age, the game of golf helped change his life's trajectory. "A group of golfers in the Bahamas—from a very prestigious club—came up with this idea that they should invest in the lives of young people," Perpall says after striking his tee shot on the fourth about 250 yards up the fairway.
"They gave me a scholarship to help me attend college and paid all my living expenses. I'm here to say that if you come from a disadvantaged situation, whatever color your skin is, if you lean into life, you connect with good people, and you get on the bus with the right people, your life will get better—because that is what my life has been. For me, it's not about being a Black guy. It's about being a good guy. I'm proud to be a Black guy but even more proud to be a good guy."
An integrated life where your friends are your clients and your passion is work, is a life that is well-lived.

Fred Perpall
At the age of 12, Perpall began working with his uncle, who was a mason. In the hot Caribbean summer sun, the young Perpall could be found mixing cement and lifting blocks at construction sites. "But when the architect showed up to the job site to show everyone what to do, then left, and drove away in his nice Jaguar, I thought to myself, 'Man, I want to be that guy,'" Perpall says with a laugh after dropping to +1 through four holes following a bogey.
By age 15, Perpall began attending architecture classes at the College of the Bahamas—now the University of the Bahamas. By the time he was 16, Perpall had started playing basketball for the school and in 1994 he made the roster for the Bahamian National Basketball Team. He then came to North Texas to play basketball at UTA, and by 1997 he had a bachelor of architecture and a masters of architecture.
Perpall bounced back on the par-5 fifth—which is nearly 600 yards—with a par.
In 2022, The Beck Group—which does most of its work in southern states like Texas, Florida, and Georgia—grew its revenue between 5 and 8 percent, Perpall reveals as we walk up to the tee box on six.
Of the company's 2022 projects, Perpall is most proud of completing the $250 million, nine-story, 620,000-square-foot American Airlines Hospitality complex and the $73 million expansion to Texas Health Huguley Hospital in Fort Worth, which added more than 108,000 square feet to the 291-bed acute care hospital.
"The southern states are exploding with growth," he says. "Most of our U.S. offices are going strong, and our Mexico office is exploding with output because that country's demographic is exploding. So, looking ahead, we feel cautiously optimistic, but there is no doubt that we are about to have to navigate some market turbulence."
"Interest rates aren't helping the architecture industry," he continues. "The work-from-home trend has changed companies' position. But most of all, the cost of financing is creating a lot of uncertainty right now."
Perpall rolls in a 4-foot bogey putt on the par 4, sixth, and walks off the green at +2.
Through all the variables, however, Perpall says The Beck Group's 2023 volume "will be right around $1.4 billion—inclusive of our entire enterprise." Some of the landmark projects driving growth for the firm this year will be Field Street District—the $1 billion brainchild of fellow Trinity member Jonas Woods and some partners—and The Ivy, a 200,000-square-foot mixed-use tower just north of the Knox District.
Our volume will be right around $1.4 billion—inclusive of our entire enterprise.

Fred Perpall, on The Beck Group's 2023 forecast
The game of golf is at a pivotal point in its history. It is growing at a historic rate, but the divide between the PGA Tour and LIV Golf at the top of the professional sport is causing a rippling disruption throughout the global community. As a governing body, the USGA has no horse in the race. Perpall's job, he says, is to make sure the game is sustainable and accessible for the next century.
"Golf creates $90 billion of economic impact for the United States each year—it's by far the top recreational sport in the world," he says. "But by no means has professional golf ever been the top professional sport in the U.S. So, with the USGA, we spend most of our time thinking about how to sustain the game for the next 50 to 100 years."
On March 13, the USGA, in partnership with the R&A (The Royal and Ancient Golf Club of St Andrews), mapped out a proposal that would roll back the golf ball and introduce bifurcation—creating a different set of rules for professionals and top amateurs than the rest of the golf world. In short, the new golf ball would prevent professionals and top amateurs from hitting it as far as they do now. The proposal has already stirred controversy and polarization amongst the game's elite players.
"We're addressing the problem with distance because players hit the ball so much further today than they did in the past," Perpall says. "If we keep building bigger and bigger golf courses, we just make golf more and more expensive."
For Perpall, a 4.9 index player, his game isn't about power—it's about precision. He doesn't have the fastest swing speed in the world, but he can find a Trinity Forest fairway blindfolded. And when it comes to innovating at The Beck Group, Perpall says the firm aligned with the focus of his golf game; it's all about precision, precision, precision.
"To be more accurate in our construction processes, we're using a lot of virtual building tools, and a lot of models and BIM (building information modeling) to virtually build things before we go out there and build them," he says. "That creates more clarity and clarity creates more confidence in pricing. I think prefabrication is a big trend. Because the quality of the digital documents are getting better, you can build more things off-site in factories. When you build in factories and off-site, the quality goes up, the safety goes up, and the cost comes down. So, using the quality of our architecture and the quality of our construction, to create more clarity, and more opportunities for prefabrication, speeds up things and reduces costs."
With the USGA, Perpall says the organization just launched its national development program—a sponsorship program aimed at funding the journey of youth golfers as they make their way toward a professional career. "Being really good at golf shouldn't depend on how wealthy your parents are," Perpall says. "We are a top supporter of the First Tee, we are striking up a relationship with the AJGA to support youth golf at an elite level, and we are investing along with the PGA of America—and other golf organizations and golf management programs—at Historically Black Universities.
"Golf today reflects the attitudes of the past of our country, but we are going to create a lot more pathways for regular kids and regular households—and for kids of color—to find ways into this game. And it's not because we believe that those kids should be advantaged over any other kids. But we just believe that when you include everyone, then everything gets better."
Perpall says these initiatives are inclusive of the women's game. "I saw firsthand how difficult it was for my daughter who loves golf to gain traction in the game," he says. "When she showed up as a 13-year-old on the driving range, there was no one who looked like her. At the USGA, we're going to start our national development program around women.
"If you look at the LPGA Tour, and you look at the elite women's golf, it is overwhelmingly non-American golfers," Perpall continues. "And part of that is our girls in the U.S. have a lot of other things they could focus on, such as gymnastics, dance, or cheerleading. We have to be more intentional about creating programs and opportunities for young girls to play high-level golf."
Perpall finishes the day with a bogey on the eighth hole and, on the ninth, an epic 30-yard sand shot in front of the clubhouse to about 8 feet gave him a chance to save a bogey on the last. Of course, he sunk it and carded a +4, 40. There was nothing flashy about the round for the USGA president—he didn't turn in any birdies—but his consistent ball striking and touch around the green was what set him up for steady success. It was all about precision, precision, precision.
Get the D CEO Newsletter
Stay up to speed on DFW's fast-moving business community with weekly news reports, interviews, and insights.
Author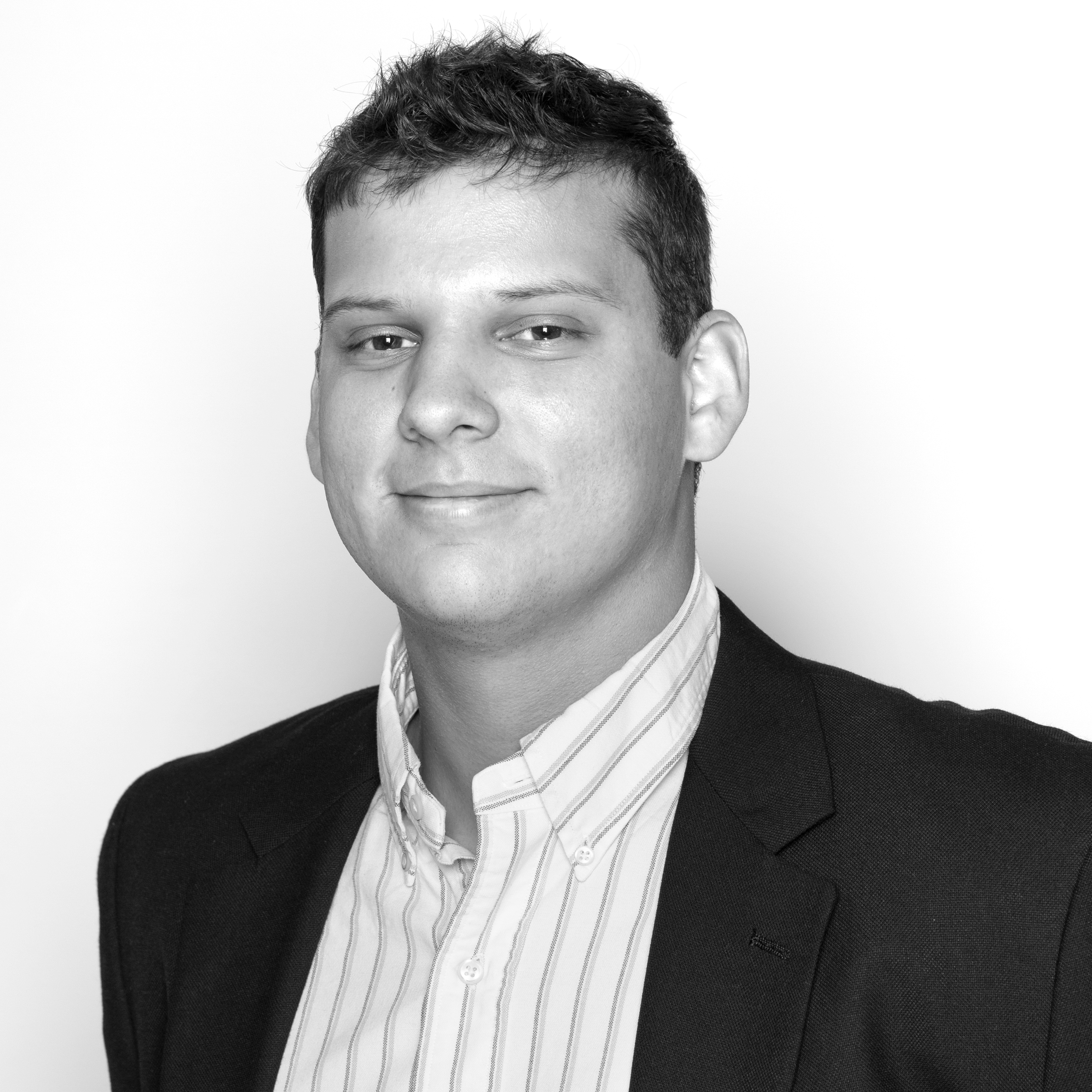 Ben Swanger is the managing editor for D CEO, the business title for D Magazine. Ben manages the Dallas 500, monthly…