Dallas 500
The business and nonprofit leaders featured in the latest edition of D CEO's signature publication recently got a sneak peek of the book at a special celebration.
Party Pics
The event featured a lively discussion with George Yates and Kyle Bass, moderated by industry journalist Jennifer Warren.
D Home Events
On November 10, nearly 200 notable Dallas designers, architects, and builders gathered to celebrate.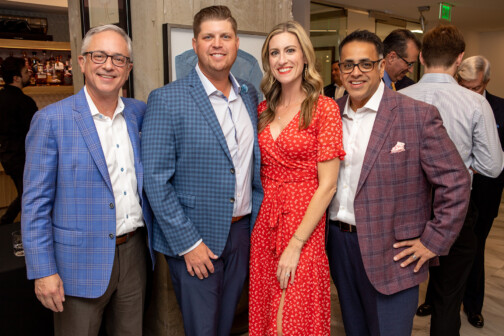 Party Pics
On Thursday, October 20, Dallas' best financial planners and wealth managers gathered at Rogge Dunn Group to celebrate their honor.
D Magazine Events
More than 200 fine spirits lovers celebrated The Spirit of Texas at D Magazine's Distilled on October 13.
Partner Content
Legacy Sponsor Highland Park Village | D Home Media Sponsor
Party Pics
The 13th annual event celebrated outstanding in-house attorneys across North Texas.
Galleries
Dallas' top doctors gathered on September 28 to celebrate their achievements at an exclusive event in their honor.
D CEO Events
The half-day event focused on the business of belonging and featured leaders from across North Texas.