This free agency period was as close to hockey's Summer of Kawhi Leonard as it gets. A trio of 100-point players changed uniforms between Johnny Gaudreau, Matthew Tkachuk, and Jonathan Huberdeau. The Chicago Blackhawks continue to rebuild from the molecular level on up. Thanks to the flat-cap world, veteran 30-goal scorer Max Pacioretty got shipped out for future considerations. A historic number of restricted free agents didn't receive qualifying offers, saturating the UFA market and leaving elite players such as Nazem Kadri, Paul Stastny, Phil Kessel, Patrice Bergeron, P.K. Subban, and John Klingberg without contracts. With so many options, Jim Nill and the Stars organization have to deal with a lot of questions.
It might look like Nill's job is done. The Stars brought in Pete DeBoer to spearhead a tactical emphasis on offense; they made some very savvy, high-ceiling signings; and they have elite young prospects on the cusp. These moves should add up. But can they offset the most dramatic difference of Dallas' roster in losing Klingberg?
There are a ton of obstacles in Nill's way. Right now there are 10 teams over the salary cap. Two teams (Arizona and Anaheim) are below the floor. As crazy as this offseason has been, it's possible the whole circus has only just begun. This is the new reality of a flat-cap world, where cap space is worth more than on-ice value. What other lesson is there to take from Oliver Bjorkstrand, a 27-year-old winger who scored 28 goals last year and an elite playdriver to boot, going to Seattle from Columbus for nothing more than magic beans? Where that puts Dallas on the crazy farm is anyone's guess. And there are several offseason questions we still need answers to.
Question No. 1: What's the holdup with Jason Robertson and Jake Oettinger's contracts?
Right now Dallas has $11.4 million in cap space, which is short of Evolving-Hockey's projection that Robertson and Oetinger will cost a total of $12.7 million to re-up.
But that's if they are signed to a maximum term. Oettinger's projected cap hit of $4.9 million annually is probably on the high side, for instance. If goalies are voodoo, so are their contracts. (I personally predict something closer to Carter Hart's $3.9M annual salary.) Is it possible that Nill is working on some sort of bridge deal? It would make financial sense to sign Robertson and Oettinger to deals that brought them to the 2025-2026 season, when the contracts of Jamie Benn ($9.5 million average annual value), Radek Faksa ($3.2 million), and Esa Lindell ($5.8 million) expire. Given the presence of players who project to take their respective spots—Logan Stankoven, Ty Dellandrea, Lian Bichsel—this might even be the prudent move.
But the Stars play in a market that demands relevance at any cost (or at least the organization thinks it does). Within that context, certainty is its own commodity. So while it's possible the numbers in one or both players' deals end up surprising us, I suspect what Nill is really doing is making the math work along with doing what all of his peers are: trying to shed cap space however he can. The way Columbus GM Jarmo Kekalainen tells it, teams are being forced into no-win situations as the league-wide cap quickly shrinks. The trades of Bjorkstrand and Pacioretty may not be the norm, but the flat cap is creating a situation where these moves are being normalized.
The other interesting wrinkle is how the market has treated scoring forwards. Beyond Bjorkstrand and Pacioretty, there's also Alex DeBrincat, Kevin Fiala, and Connor Brown—elite playdriving forwards who brought back underwhelming returns. Free agents such as Nino Niederreiter, Dylan Strome, and Max Domi got fairly modest deals while big burly defensemen such as Erik Gudbranson, Erik Cernak, and Ben Chiarot got more than their forward counterparts in annual salary. Could this be the internal debate causing slow negotiations? Or is everything fine, and we're simply waiting for Dallas to shed cap?
Speaking of …
Question No. 2: How likely are we to see Dallas shed cap for more moves?
It's hard to say. I'm with everyone else: offload Anton Khudobin and Radek Faksa by attaching as many picks as possible to avoid taking salary back. The math checks out, too. Not only would they have room to add another player, but there's even room for the impossible—a Klingberg return.
There are three sticking points. One, Dallas loves depth. Recall that it took injuries to Khudobin, Ben Bishop, and Braden Holtby for Oettinger to take over in net. When assistant general manager Scott White says they want Khudobin on the roster for depth, I (kind of) believe him. Two, there's nothing to indicate internally that Dallas is dissatisfied with Faksa's play, despite evidence suggesting they should be. And, three, more than 20 teams are trying to do the exact same thing. Bad teams will want bad contracts for maximum assets. A lot of talented players have floundered on the market. Why would somebody want players who either won't move the needle either on the ice or on the trade market? Which is to say, why would a bottom feeder take on Faksa and Khudobin when they can take Sean Monahan's $6.3 million for one more year? Monahan, a former 80-point center, will likely cost nothing more than picks and may live up to his on-ice value. It would be nice if Dallas had money for "Show Me" deals on Subban and Kessel, but Nill has never made moves like that, and I wouldn't expect him to start now.
Question No. 3: If we aren't likely to see any more moves, that means we let Klingberg walk so a third-pairing defender like Colin Miller could run? Tell me this isn't Dallas' blueline for the foreseeable future.
I wish I had better news, but White emphasized how much they'd like to do more were it not for the salary cap. So, yeah, I think Dallas goes into next season with the names you see.
The real story—what one might call the hard lesson—is going to be the bottom four. Miro Heiskanen spent the majority of last season with Ryan Suter. As far as we know, that's their top pair. I can't help this nagging sensation that Dallas' forward issues from last year—let the top line do all the work, leaving everyone else to figure it out for themselves—will be shifted down to the blueline. Part of why Dallas might not be interested in upgrading the blueline is that if they brought back Klingberg or signed someone who could shift Heiskanen back to his strong side (where he belongs), it could have a knockdown effect of shifting either Lindell or Suter to the third pair and knocking Thomas Harley completely out of contention for an NHL slot.
Of all the lingering questions Dallas needs to answer, this is the biggest one. It's possible that the Stars think Esa Lindell with Jani Hakanpaa make a proper second unit. After all, Hakanpaa played only a minute less than Klingberg at even strength in the playoff series versus Calgary. Why is that important? Because there was a five-minute difference in the regular season between the two, meaning Klingberg was slowly being phased out under Rick Bowness' watch anyway. Still, this is where Klingberg's absence might be felt the most, because Lindell has needed Klingberg much more than Klingberg has needed Lindell. Per Natural Stat Trick, Klingberg's career shot share (or Corsi For percentage) and career shot quality share (or Expected Goal percentage) without Lindell are 53.9 and 53.59 percent, respectively. Lindell without Klingberg? His career CF is 44.94 percent, while his career xGF is 47.66 percent. Somebody will need to drive play on the second unit, but right now, nobody appears capable of fitting that bill.
Question No. 4: If ownership still isn't happy with Benn and Seguin, why is Mason Marchment the only reinforcement to help scoring?
I suppose we should discuss the recent elephant in the room: Tom Gaglardi's call out of Jamie Benn and Tyler Seguin. First and foremost, I don't think it's that big of a deal in spite of the drama it caused. Gaglardi was respectful in his interview. Second, it's only a problem if the organization believes those players have another elite year left in them. I'm not here to make excuses for their production, but there's a difference between being satisfied with secondary scoring (which they're bad at) and being satisfied with the roles they play (which they might not be bad at). For example, Subban isn't what he once was, but he had a fantastic season last year in New Jersey in all three zones playing a more sheltered role. Milan Lucic isn't worth $5.25 million against the annual cap, but in a fourth-line role in Calgary, where he's asked to be a brute force with an occasional outburst of offense? Just fine.
Dallas' solution should be to find their stars' new roles. How would we judge Benn as a full-time checking line center? Dallas appeared to be heading down that path at the end of 2020 when Benn centered a line with Jason Dickinson and Denis Gurianov. Together, they controlled 61 percent of the on-ice shot quality (xGF percentage), which is insanely good. This season, when Benn was a center, his line with Radulov and Jacob Peterson controlled 57 percent of the on-ice shot quality. His line with Raffl and Gurianov wasn't too bad either, controlling 55 percent of the on-ice shot quality. Lindell is overpaid for what he provides by most metrics. Even his closest comparable, Mattias Ekholm, has hit 30-plus points in a season more than five times compared to Lindell crossing that barrier just once. But even his most vocal critics concede that he has a role he excels at and plays within his means. Why can't Dallas figure out the same for Benn and Seguin? Marchment opposite Benn and Gurianov could be exactly what the captain needs, while Seguin in a more sheltered role opposite Jacob Peterson and Marian Studenic (or one of their elite prospects) could be exactly what helps him focus more on moving his feet and less on seeing if plodders like Raffl and Luke Glendening can catch his passes.
Question No. 5: Will Dallas finally leave a spot open for some of the prospects?
Normally, I'd say no. But the flat cap has changed how Nill does business. We all know the big names by now. But what about Matej Blumel, whose passing analytics in the Czech professional league graded better than former Bruin David Krejci? What about Logan Morrison, the overager awarded the OHL playoff MVP invited to Dallas' development camp? What about Will Butcher, former Hobey Baker winner and scorer of 44 points in his first NHL season? That's not even counting relative stalwarts Ty Dellandrea, Riley Damiani, Fredrik Karlstrom, and Riley Tufte.
More than any other offseason, this summer will be hard to predict. It's possible Dallas believes they have everything they need. They "replaced" Klingberg, they brought in scoring help, added a new coach, and their recent drafts are about to pay off. That sounds like a lot.
But that's never the question, is it? The real question is whether that's enough. Are all those changes enough to protect against untimely injuries, a tough stretch of road games, or systems adjustments? Consider teams that missed last season's playoffs due to lack of health (DeBoer's Vegas team) or who will have more opportunities with stronger coaching (Vancouver). Even Calgary threatens to stay in the mix despite losing two superstar forwards thanks to the players they got back for Matthew Tkachuk.
Lest we forget, the Stars were the only playoff team this year with a negative goal differential, which probably explains why early 2023 predictions have Dallas finishing just outside of the playoff race. Breaking even is not what will propel Dallas into being a contender, which means Nill's got unfinished business. Don't be surprised if the questions begin anew once he takes care of it.
Get the ItList Newsletter
Be the first to know about Dallas' best events, contests, giveaways, and happenings each month.
Author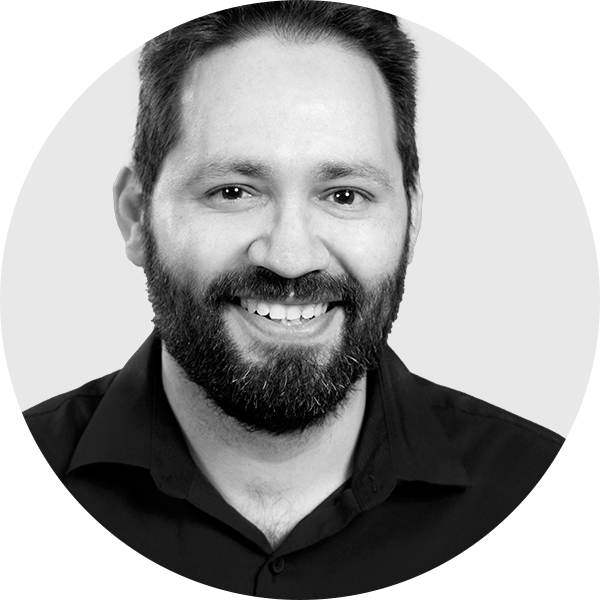 David Castillo covers the Stars for StrongSide. He has written for SB Nation and Wrong Side of the Red Line,…