Six days ago, I wrote about how the playoffs were no longer a matter of "if" for Dallas but "when." At the time, the Stars were four points ahead of Vegas with a game in hand. After beating San Jose, Dallas could reach a maximum of 105 points if they won out. Vegas could reach a maximum of 99 points. That was house money: a six-point gap—the same six points Dallas would have to throw away if they went winless on their Canadian road trip. Unfortunately, that's exactly what they did.
The details of each loss weren't terribly different from one another. Against Vancouver, Dallas couldn't score at even strength. Against Edmonton, they couldn't score at even strength, either. Take a wild guess as to what happened in Calgary. The offense followed the same pattern as it has all season, leaning too heavily on the top line, with Roope Hintz and Jason Robertson scoring five of Dallas' six goals on the trip. The defense, meanwhile, was porous in each game. The Stars were outshot by 37 attempts across all three games and outscored 15 to 6. Dallas' -9 goal differential during the Canadian road trip was suspiciously close to their goal differential for the season, which is a -12. Does Dallas even deserve to be in the playoffs? With a plus/minus like that, you wouldn't think so.  
Plus/minus gets a rep as a garbage stat, and for players, that's mostly warranted. For teams, differentials make intuitive sense. Good teams should score more goals than they allow, bad teams should allow more goals than they score, and average teams should be stuck in the middle. So as the Stars flail to get into the postseason, it can be a useful barometer for assessing just how worthy they might be compared to their competition in the wild-card race.
At first blush, things are bad. Dallas' -12 is easily the worst goal differential in the group of teams still in the playoff hunt. It's currently the fourth-worst goal differential for a playoff-bound team in the last eight years. It won't take you long to figure out how it happened. The Stars have 26 wins in one-goal games, which leads the league. They have 23 losses in games won by two or more goals, however.      
But a team's plus/minus won't tell us where those goal shares are coming from. Or how much of a team's goal share is coming from their play at even strength. How much is connected to the penalty kill? How much of that is on goaltending or empty-net situations? Is Dallas really that much worse than their wild card peers?  
The Stars' types of goal differentials against their wild card peers are still not a pretty sight. Below you'll see their total goal share across all situations (red), even-strength goal share (yellow), and the goal share we should see given the proportion of shot quality generated versus shot quality allowed (green).
If making the playoffs were a meritocracy, the Kings and the Stars would be the odd men out this year. Case closed, right? Except that data doesn't come with much context. Remember last season, when the absences of Tyler Seguin and Alexander Radulov were taken as a valid explanation for why the Stars missed the 2020-2021 playoffs? How do you think Vancouver feels, having been a drastically better team this season under Bruce Boudreau, who is 30-15-9, instead of Travis Green, who had a 9-15-2 record? How do you think Vegas feels, having lost Max Pacioretty, and Mark Stone for more than half the season? Or the Kings, having stayed in the mix despite losing their top two defenders in Drew Doughty and Mikey Anderson? There's a lot of hockey the raw data isn't capturing here—including just how good Dallas may or may not be. 
So let's incorporate some historical perspective. I thought it'd be fun to look at the same categories—total goal share, even-strength goal share, and expected goal share—but with the differentials averaged for every team that has made the playoffs since 2014. Perhaps differentials don't matter? Or maybe only even-strength differential matters? Over the last eight years, goal differential has a stronger correlation between teams that contend and teams that don't.
As you can see, the picture doesn't get any more charitable. Not only does Dallas not deserve to be in the picture in a statistical sense; it's a miracle they're even hanging on. Contenders average +28 in all situations, +18 at even strength, and +9 at expected even-strength goal shares. I don't think anyone considers the Stars to be one, given that they're fighting for their postseason lives, but since 2014, only 10 teams made the playoffs with a total negative goal differential. 
If this information seems basic, it's because Dallas has a basic problem: they're not scoring more goals than they allow. Teams are averaging 3.1 goals per game, the league's highest mark since 1995. Dallas, however, is only averaging 2.84, which ranks 20th in the league. Their goals per game at even strength ranks sixth among the nine Dallas rosters have iced under Jim Nill, tied with Lindy Ruff's 2016-2017 squad, which lost Patrick Sharp, Ales Hemsky, Jason Spezza, Stephen Johns, and Johnny Oduya for significant portions of the season. Even the once-deadly power play has hit its nadir: Calgary took five penalties last Thursday night, and Dallas registered just four shots, three of which came from one player, who only converted one low-danger shot. It's possible to get away with having a bad offense if you have a great defense, but Dallas has a bad offense and only an average defense Their 234 goals allowed rank 16th league-wide.
In other words, Dallas' negative goal differential conveys an uncomfortable truth: the Stars got unlucky last year, they're getting lucky this year, and yet it hasn't affected their bottom line. Sooner or later, luck runs out, and the Stars have been relying on it. They've won 60 percent of their one-goal games, which sounds great on the surface. Except, in 2011, Jonathan Willis took a look at the playoff outcomes for teams (like Dallas) that won a disproportionate amount of games by one goal. The result? Teams that won 60 percent of their one-goal games were more likely to be ousted in the first round of the playoffs or miss them entirely. Dimitri Filipovic's updated findings found the same thing.
I think part of what we're seeing is the cost of playing games too closely. The tighter the game, the more pressure it puts on players to be perfect. The road trip was a great example. Against Vancouver, it cost Dallas for Jake Oettinger to put in an uncharacteristically bad performance. Against Edmonton, they were sunk by the defense allowing an uncharacteristically high amount of shots. Against Calgary, it was their season-long trend of allowing too many third-period goals. The Stars have allowed 90 goals in the third period, which ranks 22nd. In last week's road trip, they were outscored in the final stanza six to one. It almost cost them against Seattle, too, who outshot Dallas in the third period 11 to 4.
Beyond that, their strategy goes against the grain of what most teams are doing, including the teams they're racing for those wild-card spots. Scoring is up this year for a lot of reasons because the game is getting looser, not tighter. More players than ever are on track for career highs in goals and points. Who can say the same here beyond the top liners? More teams are playing more skill up and down the lineup, while Dallas is routinely scratching its sixth and seventh-leading goal scorers. Defensemen are joining the attack more. Just not in Dallas. The Stars are leaving themselves vulnerable to bad breaks. By squandering their cushion on the recent road trip, they're now relying on other teams to give them the breaks they need, too.
The good news is they got a massive one last night with Vegas' epic collapse against San Jose. Now all the Stars have to do is win tomorrow night's matchup against the Golden Knights, and they're in the playoffs. If they don't, they once again control their destiny.
Now comes the bigger problem. A lot is said about whether or not a certain team is "built for the playoffs." But the goal differential data makes it clear that it's not about being built one way or the other. It's about teams that deserve to be there. They all score more goals than they allow, in whatever fashion that suits the roster. Some things change, but some things stay the same in the playoffs. Penalties are still called (at a slightly higher rate in the playoffs since 2017), and defensively flawed teams can and often do win. Perhaps that's good news for Dallas, who has struggled to stop goals recently.
The bad news is that they don't appear deserving, which means the Stars are gonna have to pull off quite the heist to make it. But who doesn't love a good antihero? Heck, who doesn't want to see the karmic justice of watching Vegas miss the playoffs after being forced to keep a player they tried to trade, who then became one of their most important secondary scorers? Whatever fate has in store for Dallas, the devil is in the differentials. And the Stars have a lot of demons to exorcise before they merit much of anything.  
Get the ItList Newsletter
Be the first to know about Dallas' best events, contests, giveaways, and happenings each month.
Author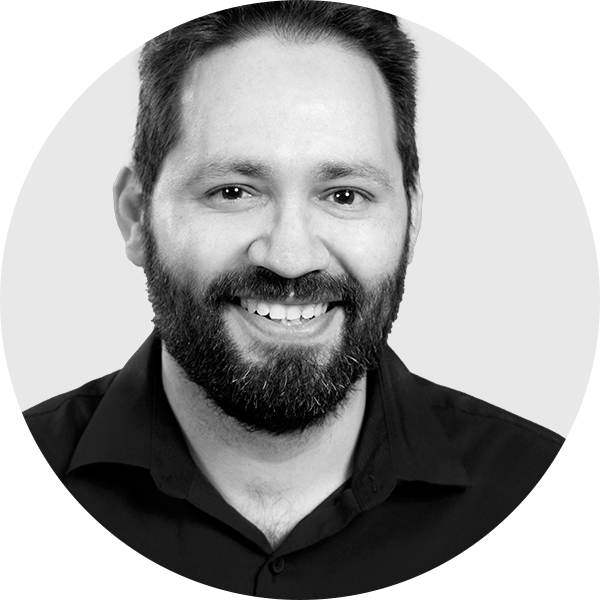 David Castillo covers the Stars for StrongSide. He has written for SB Nation and Wrong Side of the Red Line,…