I am a maximizer. I research before making purchases and exhaustively scroll through reviews and pictures when deciding where to dine. More times than I care to admit, my paralysis by analysis has cost me as I settle for something, or I run out of time and get lame fast food because that was the only place still open. It has cost me the opportunity to experience a great, unexpected meal and led to some less than satisfying evenings because I wanted a guarantee I was always going to make the best choice possible. Life doesn't work that way. And it sure doesn't work that way in the NBA when it comes to free agency.
Free agency starts at 5 p.m. today, and the Stein blasts and Woj bombs will start falling immediately, if not earlier. (We'll get to that later.) When I was working in the Mavericks front office, we would have days, even weeks to set up in-person meetings with potential targets and make our best pitch with special guests—a slide show, videos, even billboards. Those days are gone. Days have turned into hours, even minutes. By tonight we might well have answers to questions that will have a lasting impact on what the Mavericks of 2022-23 and beyond will look like.
As I did in February with my "Trade Deadline Primer," I am providing this "Free Agency Primer" to help us all navigate the next week and provide a glimpse into what is going on behind closed doors in Mavsland.
First, the basics: teams can officially start talking tonight to agents and players and come to verbal agreements. Contracts can be signed starting at 11 a.m. on July 6, and teams can say nothing on the record during this moratorium. As Mavs fans know, nothing is set in stone until the ink is dry. LeBron James's famous decision to "take my talents to South Beach" occurred on July 8, 2010, more than a week after the start of free agency. We just don't see players taking that much time anymore. Last year, NBA teams committed $3 billion in the first 48 hours. In 2019, the Mavs had their sights on Danny Green, who was waiting to see if he could rejoin Kawhi Leonard in Toronto. Leonard took his time, waiting until July 5 to agree to join the Clippers. When Green then decided to join the Lakers, all the key players the Mavs had identified were gone, and they were left at the altar.
This illustrates a key aspect of free-agency strategy we all have to keep in mind. There are Plans A, B, and C—but they all launch at the same time. You can't pursue Plan A and wait to see how it turns out, then go to Plan B. As illustrated in the Green example, waiting to see how your Plan A plays out can cost you your Bs and Cs. So let's say Plan A has a 15 percent probability of success, B is at 40 percent, and C is at 80 percent. At some point, you have to make a call. You can lock in your backup plan, but if you wait to see if your dream's thin chances come true, you run the risk of coming away empty-handed. Homework has to be done in advance as these are difficult, on-the-clock decisions that can have huge, long-term consequences.
Tampering is a thing, and it got out of control in 2019 when news broke several days before the July 1 start date that Kemba Walker, an early Mavericks target, had agreed to join the Celtics. There were quite a few leaks of early deals that summer, leading the league to crack down on tampering and level the playing field for everyone. In fact, last week's draft only had 58 picks because Miami and Milwaukee were docked second-round picks for their early agreements last summer with Kyle Lowry and Bogdan Bogdanovic, respectively. (Bogdanovic spurned the Bucks and signed with the Hawks.) Nevertheless, tampering will continue. How else can you explain multi-million-dollar agreements being leaked at 5:01 p.m. if that is the first time teams and agents have spoken?
Where the league can't control tampering is among the players. The reconstitution of the Olympic Redeem Team in 2008 led directly two years later to the Heat's landing of the Big Three of LeBron, Dwyane Wade, and Chris Bosh. This started the super-team era. (The Celtics' version with Kevin Garnett, Paul Pierce, and Ray Allen was put together by general manager Danny Ainge.) Today's super teams are player-driven, as witnessed by Leonard's pairing with Paul George and the Clippers, Kevin Durant and Kyrie Irving in Brooklyn, LeBron and Anthony Davis and the addition of Westbrook with the Lakers. And it still goes on. These players bond during Team USA play and even earlier in AAU, select ball, college, etc. What does this mean for Dallas? The Mavs' star played his early career overseas and doesn't play for Team USA. Sure, Luka Doncic has relationships with domestic-born players, but if the Mavericks are counting on player recruitment, it undoubtedly will be easier with international players. Case in point, it looks like Luka's Slovenian countryman Goran Dragic will be a Mav. (Wink, wink.)
This summer the Mavs have one of their own they want to convince to stay home. As I pointed out earlier this month, Dallas has been in this position before and knows how important it is to keep someone like Jalen Brunson, who fits so well alongside Luka. The Knicks, though, have made moves to clear enough cap room to make a run at Brunson. He is an unrestricted free agent, so the Mavs will not have an opportunity to match. Sam Rose, the son of Leon Rose, the Knicks president of basketball operations, is Brunson's agent. Jalen's dad, Rick, was hired as a Knicks assistant coach. The threat is real, but the Mavs can offer more money and more years. Brunson will have to decide if he likes his role here or wants his own team and to play for his dad.
It is important to keep in mind that if Brunson walks, as is widely being reported, the Mavericks have time to pivot, but they cannot use that money to sign another player. They are already over the cap (with Luka's extension kicking in July 1). If they know Brunson is leaving and want something in return (players, picks, a trade exception), they would have to persuade him and the Knicks to do a sign-and-trade. That is where Nico Harrison and his relationship-building come in. The Warriors did exactly this when Durant informed them he was going to the Nets. Instead of being left high and dry, the Warriors got D'Angelo Russell, who they turned into Andrew Wiggins and a lottery pick. We know how that turned out.
Finally, the Mavs are signing players to Summer League rosters and Exhibit 10 contracts, which can be converted into two-way deals by the start of the season. This shouldn't be overlooked. Just look at a player like Gary Payton II in Golden State and the impact a bottom-of-the-roster player can make.
The additions of Christian Wood and Jaden Hardy are a sign the Mavs believe the culture and staff can bring out the best in players. (See also: Spencer Dinwiddie.) They will sign Theo Pinson to an NBA-only contract. They have an over-$6-million-taxpayer mid-level exception to use on defensive wing depth or bolstering the backcourt. Harrison will also be working the trade phones well into the summer, scoping the value of his players and being opportunistic.
Where to turn? The Mexican place I always go to? That new Italian restaurant I heard about? I'll fret about it and end up with a Quarter Pounder. The good news is that when it comes down to the tightrope act that is NBA free agency 2022, the Mavs are ready. As the clock is ticking and decisions have to be made, whether with guys already on the roster or new ones, the last year has shown us that we can trust this regime to make the right call. Let the fun begin!
Get the ItList Newsletter
Be the first to know about Dallas' best events, contests, giveaways, and happenings each month.
Author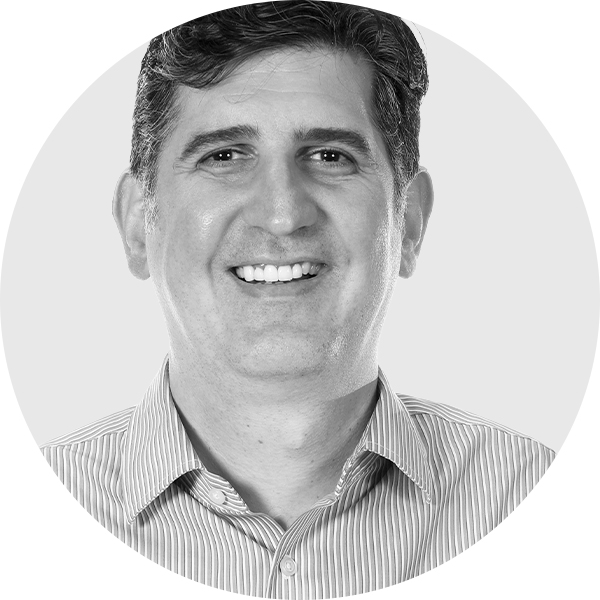 Brian Dameris writes about the Mavericks for StrongSide. He is the former Director of Basketball Development for the Dallas Mavericks…