Miro Heiskanen is one of the game's best defensemen. Except there's a catch: it's not a secret anymore. Connor McDavid knows who he is. Elliotte Friedman knows who he is. The analytics nerds know who he is. There's another catch, too: Heiskanen's eight-year, $67.6 million extension kicked in this season, making him one of the game's 10 most expensive blueliners on average salary, right alongside Alex Pietrangelo, Cale Makar, and Dougie Hamilton. The expectation is no longer the under-the-radar greatness when he first came into the NHL. Now he's getting paid to let his greatness lead the way.
On the surface, Heiskanen is fine—above average, even. He's on pace for 49 points, which would be a career high. Defensively, Dallas gives up almost four extra scoring chances without him, according to Natural Stat Trick. That leads the team. But something doesn't quite feel right.
Just as Heiskanen has gone hot and cold, so has the team. Just as the team's defensive identity has cracked, so has Heiskanen's calm, stoic demeanor. It's there in the numbers, as well as the video. He has taken minor penalties at a higher rate this season than last (.6 minors at even strength per hour versus .34). And he was openly irate with himself at the end of the Minnesota Wild loss in November.
To be clear, I don't think Heiskanen is having a bad season for those reasons. This is about what our gut is telling us: Heiskanen is struggling to be better. We're talking about the kid who made history with 26 points in 27 playoff games during Dallas' 2019-2020 Cup run, good for fourth all-time. Why can't he do two years later what he did as a sophomore in the playoffs?
Discussing a player's struggles means discussing two different things: the direct impact (or lack thereof) on the scoresheet and the indirect impact (or lack thereof) of what happens on the ice. In terms of direct impact, Miro has made it. Every season, he has scored more points per game than the season prior.
But in terms of his indirect impact, there's a noticeable decline.
On the top chart, which measures indirect offense (shot attempts) as well as the geography of a player's offensive impact, the plus sign and the abundance of red blots is a good thing. On the bottom chart, which measures defense and the geography of a player's defensive impact, the plus sign and abundance of red blots are a bad thing. You want to see red at the top and blue at the bottom.
Comparing his last three seasons next to each other, there's nothing ambiguous about it: Miro was more offensively dangerous his rookie year—and by a wide margin. He was a threat up and down his side of the ice. Per Evolving-Hockey, Heiskanen was a higher goal-scoring defender at even strength per hour his first two seasons than he's been since. How did he go from being a total threat to just a decent one?
There are three factors. First, his teammates. Heiskanen went from playing exclusively on his strong side (his left) with Roman Polak to either playing on his preferred side with another lefty in Jamie Oleksiak or forced to his weak side to accommodate one, be it Oleksiak, Ryan Suter, or Esa Lindell. None are on his level, and the only player on the roster who comes close is John Klingberg. The two enjoyed a nice stretch of games during Heiskanen's rookie campaign, but this season assistant coach John Stevens made a point of explicitly keeping Heiskanen away from Klingberg at even strength.
Keeping them away from each other is certainly a decision. Every season since Heiskanen has been in the NHL, the two have led Dallas in minutes in empty-net situations, three on three, and the man advantage. Their expected goal differential in their limited even-strength appearances together is 63 percent, which leads all of Dallas' defense pairings by a wide margin. The Stars clearly trust the duo to score when offense is needed. Why are even-strength situations treated differently? Especially given the possibility that playing alongside Klingberg could supercharge Heiskanen's production. Dallas seemed happy to help Heiskanen with elite players like Klingberg in the beginning, but now it seems like the onus is on Heiskanen to make others better—a tall order for a 22-year-old.
But whether it's alongside Klingberg or any natural right-shot defenseman, there's a clear correlation between Heiskanen generating more offense on his strong side versus the move to his weak. Domenic Galamini, now a data scientist for the Buffalo Sabres, scraped through nine seasons' worth of data to look at the performance of left/right pairings versus left/left and right/right pairings. The evidence, using shot attempt differential and expected goal differential, was conclusive: pairings perform better when both players are on their strong side. There's no modern precedent for a player as talented and precocious as Heiskanen being asked to play at a disadvantage, either. Moritz Seider, Quinn Hughes, Seth Jones, Aaron Ekblad, Charlie McAvoy—the strongest defenders tend to play on their strongest side. The only exceptions are veteran defenders who naturally play offhand, like T.J. Brodie and (formerly) Niklas Hjalmarssen.
Then there's the third thing: shot types. Dallas loves their point shots. Since last season, we've seen a concerted effort to shoot from the left point and mop up whatever's left.
We see this game to game, too. Against Montreal on January 18, Dallas' strategy for a comeback was to grab rebounds from point shots. Against Colorado on February 13, Dallas' strategy to outscore the Avalanche was to look for tips. It's there in the broad numbers, too. Last season Dallas was third in shots tipped and eighth in shot deflections. Has analytics learned anything about his strategy over the years? Quite a bit. Thanks to research from Alex Novet, we know that opponents are more likely to recover a rebound from a point shot by nearly 60 percent (unsurprisingly, Dallas doesn't actually generate that many rebounds). More than that, point shots have a 3 percent chance of scoring—and that's with traffic. How is Heiskanen supposed to generate dynamic offense if he's asked to play the puck in a static way that statistically stifles offense? As the saying goes, when someone shows you who they are, believe them the first time. Heiskanen's second NHL shift involved him flying down the ice on his strong side, passing the puck to a forward near the slot, and then roving toward the middle for two scoring chances on one shift. How can Heiskanen consistently be that when the system constantly reaches for his offensive worst?
That's a tough set of circumstances to navigate. I always find it interesting when Stars fans wonder aloud if Cale Makar should have been the pick. But what would Makar's bottom line look like if he were asked to play defense first, wasn't exclusively paired with the top line (as he is in Colorado with Nathan MacKinnon), didn't have a partner like Devon Toews who can make plays on his own, was asked to look for tips and deflections first instead prioritizing the dynamic movement he's become famous for, and had to do it all on his weak side?
Don't take this as a diatribe against Stars management, though. If you look back at the first chart, you'll notice that Heiskanen's defense has improved. Heiskanen himself has experience doing so going back to his draft year. But between his safe teammates and the shots Dallas favors, the gameplan is what it's always been: "Let the offense take care of itself." There's a logic that even Dallas' harshest critics can understand, if not respect: by playing Heiskanen to his floor, perhaps it'll raise the team's floor with it.
Maybe the trade-off is worth it. Maybe Heiskanen develops into one of the game's best right-side defensemen who merely needs a complementary partner instead of a talented one. And maybe he develops into an eagle eye who can defy the statistical likelihood of a point shot becoming a goal.
Still, Dallas seems to be making an interesting gambit. "Miro is so good that there's no reason to explore whether or not he can be even better." Maybe. But greatness is what they paid for. They don't have time for anything else.
Get the ItList Newsletter
Be the first to know about Dallas' best events, contests, giveaways, and happenings each month.
Author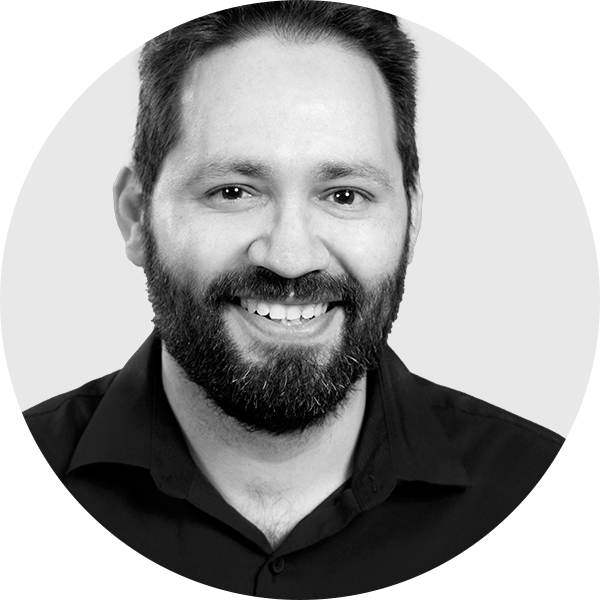 David Castillo covers the Stars for StrongSide. He has written for SB Nation and Wrong Side of the Red Line,…