When Jim Nill hired Pete DeDoer, I wasn't skeptical of who the Stars' new coach was. I was skeptical of what he didn't have. DeBoer is an excellent coach with a strong pedigree. His presence alone may have been a factor in bringing Mason Marchment to Dallas. But he needs a contending roster.
The Stars roster he inherited was not that. Last year's group was a fun, scrappy underdog that depended entirely on goaltending—hardly the makings of a Cup hopeful. That team has struggled to score for the last three years, then lost their biggest offensive weapon from the blueline in John Klingberg, which left Nill with a tough mandate. How could the general manager not only replace Klingberg's offense but add to it, too? The first day of free agency gave us some juicy clues. 
That, of course, starts with Marchment, who has the ability to change the dynamic of this team. On the surface, yes, this looks like a high-risk proposition. He has just 91 games of NHL experience. He didn't start scoring until his 54 games with Florida this season. And he did it on a Panthers squad that notched more goals per game than any team since 2007. It seems like a huge gamble: giving a relatively unproven 27-year-old a four-year contract worth $4.5 million per year.
Maybe. Maybe not. For those unfamiliar with Marchment's fascinating career, here are the CliffsNotes. He's not just a late bloomer; he's a late starter. He didn't start playing major junior hockey until the age of 19. But he had the advantage of getting his start in one of the most progressive development systems in the world with the Toronto Maple Leafs' AHL farm team. His initial stint with the Toronto Marlies involved working exclusively on development under the tutelage of skating coach Barb Underhill, who is famously credited as the key to unlocking Brayden Point's potential. Under Underhill's wing, Marchment went from a throwback power forward to something much more modern: a big winger with soft hands, subtle movement, and creative vision. But his bruising style—reminiscent of prime Jamie Benn—still exists and was critical to the Marlies' victory over Roope Hintz and the Texas Stars in 2018. 
Who he is today is where things become more exciting—or more frightening, depending on your level of skepticism. Anyone that scans the fancy stat cards posted on social media knows the story. He's an analytics darling, even going so far as to log the best single-game analytic performance since 2007. Per Natural Stat Trick, he was third in the entire league in points per 60 minutes of even strength play, above this year's Hart Trophy winner Auston Matthews and behind only Mitchell Marner (10th in overall scoring last year) and Johnny Gaudreau (second, which set the stage for him taking home the largest contract in free agency). And he did it all on a line with Sam Reinhardt and rookie Anton Lundell as Florida's 10th-most-used forward. 
To a lot of people, this looks as crazy as it sounds and might even remind Dallas fans of Alex Chiasson, the former Star who scored six goals in his first seven games (recall that Chiasson's start was so absurd that Boston wanted him in the Tyler Seguin trade, but Dallas refused). Why is this different? Because while his offense probably isn't that elite, everything else checks out.
I do believe that the quality of a team affects a player's production, as well as how they perform. But Marchment really stands out here because he was a defensive master on a Panthers team that wasn't top-notch defensively. His passing was above average (he actually led the league in secondary assists per game at even strength), he easily breaks into the opponent's zone, and he is an elite forechecker. You can't fake that stuff. That sounds a lot like Valeri Nichushkin, or if the wound is still too fresh on that one, a bigger, stronger, faster version of Michael Bunting—one of the best value signings, for my money, in the last decade.    
Beyond the numbers, Marchment adds flexibility to the top nine. Dallas has signed nothing but the same type of defensive plugs at forward for what feels like forever. As a result, there was never a way to help struggling players who weren't members of the top trio. I suspect this is why Radek Faksa's line looked so good to Rick Bowness. They were good defensively, which provided an avenue for them to justify their minutes even when their production was atrocious as long as everyone else struggled to produce, too. It had a dramatic ripple effect, however, on Dallas' ability to manufacture offense out of the depth they had.
That won't be a problem here. Marchment can conveniently slot into the top six or the middle six. He can play opposite Denis Gurianov to help the Russian winger get going, or he can slot next to Tyler Seguin, who also needs a bounceback year. Because he creates so much offense for himself, he could also be exactly what prospects like Wyatt Johnston or Mavrik Bourque need alongside them to comfortably transition into the NHL.
If Marchment was the high-risk, high-reward move, Colin Miller has been cast as the opposite: low risk, low reward. I'm not so sure. Unlike Marchment, Miller's 2021-2022 season doesn't tell us much. He missed the second half due to an undisclosed injury and ended up playing just 38 games with the Sabres. His early stretch of games were predominantly spent with Buffalo's top college prospect, Jacob Bryson. 
It was a very different role than the one he had in Vegas, where he landed in the expansion draft and was an immediate hit with the Knights, scoring 41 points in 81 games (his first and only full season to date). Early on, he was Gerard Gallant's go-to shutdown defensemen with Brayden McNabb, and if that sounds crazy, recall how crazy it was for the first-year team to go to the Cup Final with Wiliam Karlsson as its top center.
Vegas created less offense and stopped less offense when Miller wasn't on the ice than when he was. And yet despite his time in the NHL, he's still something of an enigma. It's not a lot but it's encouraging, as is his mobility (he registered as the fastest skater in the AHL in 2015) and weapons-grade slapshot. He'll be able to take Thomas Harley under his wing, providing a steady defensive presence while also posing a threat of his own, which is perfect, frankly. Who knows, maybe he fulfills some of the promise he showed in Vegas, and battles his way into a top-four role–it's not the craziest thought given how barren Dallas is on the right side. What's not to love when the price tag is $3.7 million over two years?
For a lot of fans, what's not to love is that neither of these guys are Klingberg. We know why Klingberg is leaving, but are these acceptable reasons? If Dallas was concerned about Klingberg's age toward the end of his contract, why were they in on Brent Burns, who is 37? If it's about cap, why haven't they shed any? Petr Mrazek posted a dreadful .888 save percentage this season at an even worse $3.8 million per year until 2025, yet Toronto general manager Kyle Dubas managed to dump him on draft day. San Jose had an aging defensemen in Burns making $8 million annually through 2025, yet that didn't stop rookie GM Mike Grier from getting off his money on the first day of free agency. Why did the Stars race to replace Jamie Oleksiak with Ryan Suter yet weren't willing to shed the contracts of Faksa and Anton Khudobin to either save Klingberg or replace him? This isn't a Chuck Fletcher situation, where a team has a chance to sign a franchise-defining player who wants to come to a team that can't sign them because it's backed into a corner with heinous contracts.    
Marchment and Miller were really good additions, in my opinion. But what did it cost? Only money. If free agency was a little frustrating, it's probably because there doesn't feel like anything is stopping Nill from bold action. Sure, it's a "flat-cap world" but where's the bold swing that Columbus took to sign maybe the most talented player to ever hit the open market in Gaudreau? Benn and Seguin excepted, Dallas doesn't have any real albatross contracts, but they do have an absolute boatload of blue-chip prospects. Do this team want a Cup, or do they just want playoff revenue?
In fairness, it's never as simple as moving guys just to move them. We're seeing the other end of that spectrum slowly become a cautionary tale in Vegas, who just moved Max Pacioretty (on pace for nearly 40 goals this past season) and depth defensemen Dylan Coghlan to Carolina for literally nothing to ease a cap crunch. How many future free agents are likely to want to play there, knowing they can be cut or traded at any time, versus in Dallas, where you're guaranteed the term you were promised? 
Overall, I think Dallas did well. Well enough, in fact, that I believe the Stars will even surprise people next season. They brought in an elite forward prospect who can defend and a veteran defenseman who has shown flashes of being able to score. That's not bad.
But it's hard to look at each move and divorce it from the context of Klingberg. Since the Swedish defender debuted in Dallas, he's eighth in defenseman scoring and the youngest on that very exclusive list. Those are big skates to fill. If Dallas is done without making further improvements to its blueline that gamble is far bigger than whether or not Marchment showed in 54 games who will be for the next four years. Sooner or later, Dallas is gonna need to give to get in the trade market, not just in free agency. Because escaping Klingberg's shadow will require more than just dollars.
Get the ItList Newsletter
Be the first to know about Dallas' best events, contests, giveaways, and happenings each month.
Author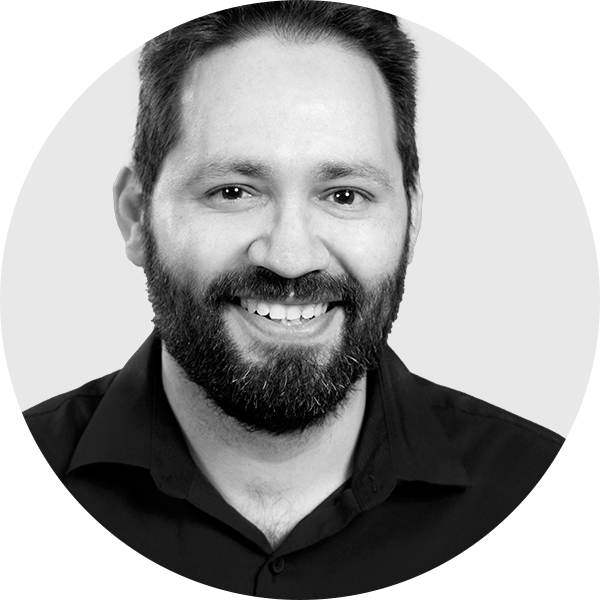 David Castillo covers the Stars for StrongSide. He has written for SB Nation and Wrong Side of the Red Line,…