A team's most prized prospect is always its most valued asset. There's no cap hit to figure in, which means we can't reduce them to a handful of cash. Instead, their value is in the possibilities, which are limitless. And given those limitless possibilities, teams don't trade Owen Power and Shane Wright for anything short of a once-in-a-decade talent like Connor McDavid or Nathan MacKinnon. There's too much dream on. Fortunately for Stars fans, Dallas has one such player in their own system. His name is Wyatt Johnston, and I'd argue he's the Stars' most prized prospect in over a decade.
Yes, I know we're talking about a decade that has included Miro Heiskanen, Jason Robertson, and Jake Oettinger. But Heiskanen was a blessing because Dallas needed a talented left-shot defender, not because anyone knew for certain he'd blossom into the superstar he is today. As for Robertson, sure, he had 117 points in 62 games during the 2018-2019 season. But that was two years after being drafted, and there were still questions about whether skating would hold him back. Oettinger? Nobody's ever confident in goalies being amazing until they are.
Meanwhile, Johnston has no questions about whether his on-ice skills will translate to the NHL. Start with his production: Johnston led the OHL this year with 124 points in 68 games one year after being drafted. (For those unfamiliar, the OHL is one of three leagues that define Canada's major junior ranks, and the team Johnston plays for has one of the better pedigrees among them.) By points per game, that's slightly below John Tavares among all-time OHL single-season leaders and just above Andrew Mangiapane—two NHL players who have scored 30 goals in a single season. As if that weren't enough, he's also leading the OHL in playoff points, and his 1.75 points per game is better than other former OHL standouts who went on extended runs, such as St. Louis' Robert Thomas and his 1.52-point-per-game clip in 2018. For good measure, he was awarded the William Hanley Trophy this year, which goes to the OHL's most sportsmanlike player. Previous recipients include Connor McDavid, Jeff Carter, Brandon Saad, and Nick Suzuki; suffice to say Dallas would be thrilled if Johnston becomes similarly productive at the next level.
Add it up, and Johnston isn't just the headliner of the Stars' system. He's one of the best prospects in hockey. (Wonder why recent reports have tabbed Johnston's current head coach with the Windsor Spitfires, Marc Savard, as a potential frontrunner in Dallas' coaching search? Start with how quickly he has developed Johnston from a good minor-league player to a great one.)
There's plenty of video to see what Johnston offers, whether it's shift-by-shift footage at the U18s, his performance at the Traverse City Prospect Tournament, or how his transition game has developed this year. I see a well-rounded player who doesn't wow with raw skills so much as impress with rhythm. Johnston is a classic problem-solver, making good reads to sequence the puck where it needs to enter into the offensive zone or exit out of the defensive zone and through the neutral. What he brings to the ice is vital, but the way he goes about it is subtle. His coach has been very explicit about his defensive ability, too, even drawing comparisons to Patrice Bergeron. "It's amazing how he does it," Savard told the Windsor Star in May. "It's a speciality, and the way he can steal a puck is one of the best I've seen."
And the Stars need him to provide that sooner than later. Right now, Dallas has $17 million in projected cap space, more than half of which will go to Robertson (he's projected to cost around $7.9 million per year for the next six) and Oettinger, whom Jim Nill will want to lock up long term. After next season, Roope Hintz is due for a big raise of his own. In other words, the Stars will soon reach the point where they can't afford market prices for secondary help. More than ever, they'll need to make their own stars instead of acquiring them, and Johnston is their very best bet.
Which might be a lot of weight to put on a prospect's shoulders, but you don't have to look too far to find an example of similar talents stepping up. Right now, the New York Rangers are giving the two-time defending Stanley Cup champion Tampa Bay Lighting everything they can handle, and a big part of it is their "kid line" of Alexis Lafreniere, Filip Chytil, and Kappo Kakko. They're crushing the Lightning whenever they touch the ice.
Can Johnston make a similar impact in Dallas? I've been doing a loose exercise with JFresh's roster builder, which combines player value to assess how many points in the standings a hypothetical roster could earn. Dallas' lineup this past season was projected to earn 93 points. Surely, the possible loss of John Klingberg plus a rejiggered checking line would cause a dip in projected points, right? Split up the Hintz line and add Johnston and, well, see for yourself:
Ninety-three points—same as last season. Obviously, rosters aren't built on a spreadsheet; this exercise isn't to validate my point or beat an old drum. The point here is Johnston doesn't need to be burdened by trying to save Dallas. He simply needs to be part of the new core. For instance, perhaps Johnston's greatest impact could be to help ease Jamie Benn and Tyler Seguin into lower-leverage roles, where age and wear stand out less. If he becomes even more than that, then the teenager could help Dallas take a serious leap.
As always, it's tough to project too much with this team. Maybe the Stars take a step back as their signature veterans decline further. Or maybe they take a step forward as their promising young talents keep getting better. This is what makes Johnston so intriguing. First, he has the value of adding talent to the roster. His ability to read plays, make efficient routes, pass, shoot, and skate would benefit players around him. But he also has the value of forcing Dallas to think more critically about figuring development into next season's plans. Over the last several years, the Stars have been kept afloat by a small group of players. This season, they're going to need to develop as one unit if they intend to get back in the playoffs.
And if they succeed, Johnston will play a critical role since his entire tool kit is based less on good skills and more on good judgment. Don't get twisted, though: he has skills, too. The big question is when, not if, he gets the chance to flash them in the American Airlines Center.
Get the ItList Newsletter
Be the first to know about Dallas' best events, contests, giveaways, and happenings each month.
Author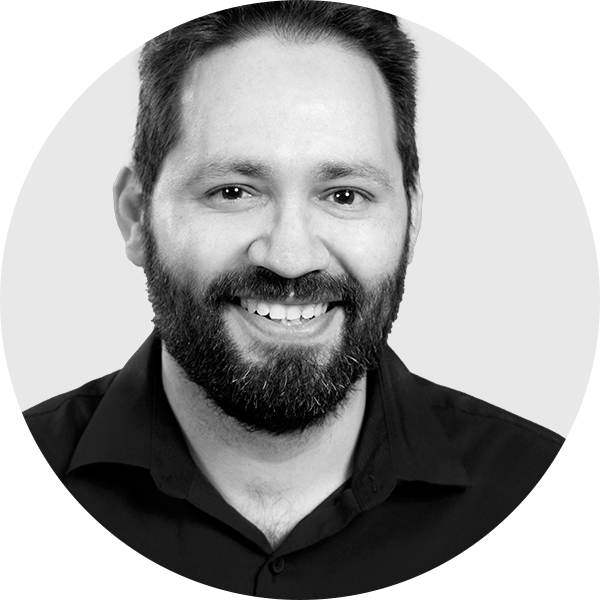 David Castillo covers the Stars for StrongSide. He has written for SB Nation and Wrong Side of the Red Line,…