Tonight, the Dallas Mavericks have the chance to win their first playoff series since finishing off the Miami Heat in the NBA Finals 3,973 days ago. We've arrived at this point in expected and unexpected ways. Among them: technical precision; stellar defense; Jalen Brunson slaying personal postseason demons in Luka Doncic's absence; and Doncic returning and quickly returning to his five ME/PG average (memes per game). We are only five games into this Mavericks postseason, and frankly, there is no other way to describe this than "it's been a lot."
But there is one storyline I feel is being overlooked, and unjustly so: has anyone noticed the sheer amount of minutes being played by Dorian Finney-Smith and Reggie Bullock? My. God.
Out of the 206 players who have appeared in the playoffs thus far, Finney-Smith currently ranks third in minutes per game (42.8), while Bullock checks in at fifth (42.1). Just glance at the list of MPG leaders this postseason. The top is composed primarily of MVPs, All-Stars, soon-to-be All-Stars—and the Mavs' two defensive lynchpins.
This is a historic anomaly. Over the last 10 seasons, Finney-Smith's current burn would rank as the 11th-most minutes per game by any player in the postseason; Bullock sits at 21st. Among the top 25 players by minutes played per game in the playoffs over the last decade, 22 players had made All-Star teams. Two of the three who haven't? Finney-Smith and Bullock. (Jeff Green is the other, if you're wondering.)
It's noteworthy whenever a team asks two players to ratchet up their minutes this significantly from their regular season totals (33.8 for Finney-Smith, 28.0 for Bullock). But prior to this postseason, the only Mavericks to crack 42 or more minutes in a postseason in the previous two decades were Dirk Nowitzki (six times) and Michael Finley (once). They were franchise pillars. To watch an undrafted free agent (Finney-Smith) and a journeyman (Bullock) match them is jarring in the best kind of way.
Game Five depressed their averages a bit: Finney-Smith played 41 minutes, while Bullock saw a more dramatic drop to 31 minutes on the floor (the lopsided final result plus a late ejection were certainly factors, as he played 18 of 24 first-half minutes). Prior to that, through four games, Bullock was playing the most minutes of any player in the postseason while Finney-Smith ranked third. Now think about what is asked of them in those minutes. Given their tenacity, it's not surprising to learn they rank fourth (Finney-Smith) and fifth (Bullock) in distance traveled per game, per NBA.com tracking data. For his part, Finney-Smith has been charted as the closest defender on the fifth-most shots this postseason, trailing only the big bigs: Joel Embiid, Brook Lopez, Nikola Vucevic, and Karl Anthony-Towns. It's one thing to challenge a player to deliver full-on, determined effort every possession he's on the floor, knowing the assignment will be physically demanding. It's another to expect that level of commitment on almost every possession of the game. If the Mavericks win this series, we should remember the relentless, dogged work these two put in every game in the same way we will regard Brunson's heroics.
How did they get here? Bullock was an intriguing free-agent addition given his defensive reputation and proven ability to knock down open shots, but his acquisition was largely considered a letdown given the high hopes for a major shakeup many had. Once the season got underway, Bullock wasn't in the starting lineup, he wasn't shooting the ball well, and he was playing far fewer than the 30 minutes per contest he averaged last season with the Knicks.
Now that guy has played the fifth-most minutes in the NBA this postseason while shooting 41.7 percent from three, one of the best marks in the league.
Then there is Dorian. The Mavericks very own beloved, bad MFer, Dorian Finney-Smith. His offensive improvement has been so stark over the last few seasons that even the Wall Street Journal took notice. Only two players in NBA history have improved their efficiency from deep more drastically after their first 500 attempts. I did not expect Finney-Smith to be one of them. I will fully admit it: I was very ready to give up on him after his first few years in the league, when he was a wing with no real offensive skills shooting 30 percent from three. An injury in his second season hampered his development, but I just did not see a path to him ever becoming a viable rotation player. Let alone a starter on a good team. Let alone a guy who plays almost as much as Kevin Durant in the playoffs and, at least in this postseason, shoots it better from beyond the arc.
(As an aside, this should also serve as a reminder that we have no idea what a player like Josh Green will turn into. Green only played one year in college as opposed to Finney-Smith's four, and Green joined a club ready to win versus Finney-Smith arriving on a rebuilder. Their situations are not identical, but Finney-Smith's development should be all the proof we need to see that Green could very well turn into an adequate shooter, at least.)
We have to wonder how sustainable this situation is, should the Mavericks advance. Two role players are not only playing way over their regular season output but are doing so at an elite clip, both in terms of volume and what is asked of them. The most likely answer, because this is so rare, is: "not very!" Doncic's continued recovery should shave a little time off of each of their totals, but he'll have a larger impact on Spencer Dinwiddie's playing time than either that of Finney-Smith or Bullock. Maxi Kleber staying out of foul trouble is a significant factor as well, as Kleber provides enough spacing and defense—both on the interior and the perimeter—to provide enough rotation relief for the wings.
All of that being said, Finney-Smith and Bullock are both probably going to average more than 40 minutes a game for the duration of this playoff run, however long it lasts. The Mavericks' roster dictates those terms of engagement. It is certainly possible that one or both hit a wall in the next week or so, and the threes stop falling at such ridiculous rates as they continue to chase ball handlers and scramble to cover shooters. Or, maybe not. Either way, the Mavericks aren't where they are in this series without these two answering the bell and going to a different place mentally and physically.
This is a win for regimes both old and new. Under Donnie Nelson's leadership, the Mavs hit the 2018 draft out of the park with Doncic and Brunson, but strengthened the roster in more subtle ways by believing in Finney-Smith, trusting their evaluation and data while allowing him to develop. Nico Harrison's new administration heard the response of, "Meh, I guess, but is this it? I thought you knew superstars?" after signing Bullock, and stayed patient while he worked his way up the rotation. Now Dallas is in position to advance in the postseason for the first time in over a decade in large part because of these two unheralded personnel decisions.
You need a superstar. You need another player who can step up and play like one. But you also need guys who want the war, relish the war, and worry about the pain later. There aren't a ton of those in the league. Dallas, it turns out, has two.
Get our weekly recap
Brings new meaning to the phrase Sunday Funday. No spam, ever.
Author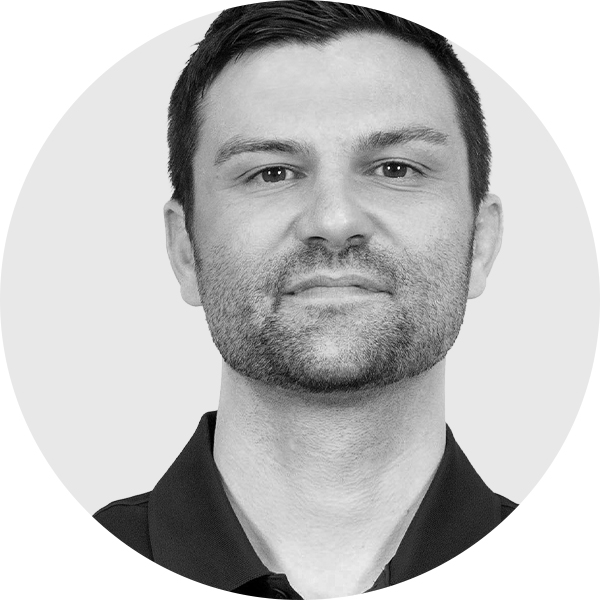 Jake Kemp covers the Cowboys and Mavericks for StrongSide. He is a lifelong Dallas sports fan who currently works for…