It took a truly historic performance for the Mavericks to turn their first-round series with the Jazz on its head. Jalen Brunson's career-high in points. Maxi Kleber's career-high in made threes. Tying the franchise record for fewest turnovers. An absurd number of uncontested made triples.
Given where this team—and fanbase—have been the past decade, I can understand if anyone is wincing as the series heads to Utah. Well, if that's what it takes to get one win out of this series, we're probably in trouble.  
Deep breaths.
For starters, it sounds like Luka Doncic will, in fact, be available in this series, likely by Saturday's Game Four. If he does, Monday's win—however they got there—gives the Mavericks a chance no matter what happens in Game Three. The goal was to hold the line for Luka, and they succeeded. 
More important, this team defends its ass off. Perhaps that's been glossed over a bit as we go all Jalen Brunson staring at the Game Two stat sheet. 
They don't have a Defensive Player of the Year candidate nor anyone expected to receive heavy consideration for either all-defensive team (Dorian Finney-Smith might get one or two second-team votes, but that's it). And yet here they are, smothering and flustering the league's top-ranked regular-season offense.  
They traded away an elite rim protector in Kristaps Porzingis midseason and did see some backsliding on defense (they were sixth in defensive rating before the trade compared to 16th post-trade, per CleaningTheGlass.com). But there were other factors in that dip, most notably Maxi Kleber's injuries. Now, with the pressure ratcheted up and tactical competency at a premium, Dallas has relentlessly forced Utah to adjust to them.
This is not a matter of looking at the Jazz's poor shooting and chalking it up to "the shots just aren't falling, it's a make-or-miss league." Not at all. I've referenced Second Spectrum's quantified shot quality score several times in this space, because while it isn't perfect, I consider it to be a solid metric for removing the randomness of some shots simply going in while others don't. (There is some evidence that the predictive nature of shot quality is declining, but it's probably too early to tell.) It factors in where the shot is taken and where every defender on the floor is at the time of the shot, among many, many other factors. When you watch a game, you probably say "bad shot" or "good shot" to yourself several times, regardless of the outcome. That's what this measures.
The Jazz have played 84 games this season. Their worst shot-quality score of the season occurred Saturday afternoon at the American Airlines Center. At least that was the case until Monday night, when that score was even worse. In other words, Dallas forced Utah into their two toughest offensive games of the season in this series.
Yes, playoff defense is expected to be tougher. Spending more time in the halfcourt naturally results in players having to take more difficult attempts. But this is remarkable stuff from Jason Kidd's team. For the season, the Jazz finished 10th in the NBA in overall team shot quality. They are used to generating juicy shots—open threes and lob dunks. So far, Dallas is having none of it.
Utah averaged 40.3 three point attempts per game in the regular season, second-most in the NBA. Through two games in this series, they're down to 25.5 (22 in Game One, 29 in Game Two). They're hitting them at almost the same rate, around 36 percent; they just can't get those shots off. I'm not sure that Finney-Smith and Reggie Bullock can continue to play 43 minutes a game—actually, I am sure they can't—but as long as they are, Utah is going to be uncomfortable. The Jazz took the second-fewest mid-range shots per game in the regular season, at 5.3. They're averaging nine per game in the series so far. Four more "meh" shots per game might not sound like much, but it absolutely matters when the margins are this small. 
Still, the most significant change in Utah's shot diet has been shots in the paint, outside of the restricted area. The Jazz averaged 18 of these shots per game in the regular season; that number has climbed to 28 in this series. Kidd may have been a bit tongue-in-cheek when he noted after Monday night's game that "analytics say if you're shooting threes and they're shooting twos, you have a great chance of winning." But the data is clear. Dallas came into this series committed to forcing Utah into taking twos. Not only have they succeeded, but the Jazz don't look comfortable with the results.
It's a testament to Kidd, his staff, and the players that the Mavericks are the team missing a transcendent, all-consuming, all-world offensive talent, yet they're not the ones being completely rerouted by the opposition. Sure, the offense dies a bit late in the clock when one of only Brunson or Spencer Dinwiddie is on the floor. But that has zero to do with anything the Jazz are doing defensively; it's merely the reality of the roster. 
Kidd made minor adjustments from Games One to Two, most notably reducing Dwight Powell's minutes in place of more for Kleber, who of course closed the game. In addition to his floor spacing, Kleber is athletic enough to both run a shooter off of the perimeter and disrupt the Gobert lob attempts. He must continue to play heavy minutes, even if and when Doncic returns. As for the Jazz and head coach Quin Snyder, I'm not sure what they do. Play Danuel House Jr. more? Play Mike Conley less? Just hoist up their threes even if they are highly contested?
The reality remains that Utah will be favored to win Thursday night if Doncic is not ready to go. Either way, I firmly believe Dallas's defensive pressure will continue to make the Jazz look like they're wearing an ill-fitting suit. I'm less confident the Mavs will be able to generate enough offense without their superstar, especially on the road, but if things really are trending toward Doncic playing by Game Four, this series will be a wrap. And if he's the Doncic we saw for the second half of the season, look out.
Get our weekly recap
Brings new meaning to the phrase Sunday Funday. No spam, ever.
Author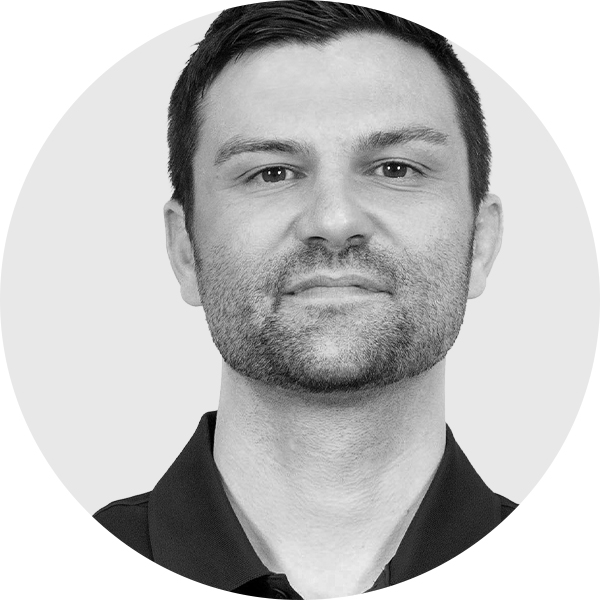 Jake Kemp covers the Cowboys and Mavericks for StrongSide. He is a lifelong Dallas sports fan who currently works for…