Most men know that aftershave is the key to hydrated, soothed post-shave skin. If your face tends to feel tight, irritated, or even painful each time you shave, it's time to find the right aftershave for you! Check out this list of the best aftershaves for men to feel better.
The Importance of Aftershave
If you like to keep your grooming routine low-key and quick, you might think it's okay to skip the aftershave. But just think about the act of scraping a sharp blade over your face, and how your skin responds to it. Pretty harsh, right? That's why you need aftershave to help your skin recover, heal and stay hydrated. Don't skip this key step if you want to have a smooth, comfortable shaving experience.
What to Look for in an Aftershave
An aftershave should nourish, hydrate and soothe skin. While aftershaves may be known for their scents, you really aren't looking for cologne, but rather a product that is going to help calm your skin after shaving. The fact that some of the products listed below come with a great scent are a bonus.
If you often nick your chin when shaving, you'll want a product that doesn't irritate cuts in your skin but helps them heal quickly. Many aftershaves have antibacterial properties to avoid skin infection and contain nutrients that encourage skin regeneration even after you've nicked your skin.
The most important factor in deciding which aftershave to use is how it makes you feel. Are you looking for a cooling sensation on your skin? Or the feeling that your face is soft and hydrated? The point of aftershave is to allow you to feel comfortable and confident each time you take a razor to your face.
Important Aftershave Ingredients
While the products listed below have different formulas, most of them contain one of these powerhouse ingredients:
Shea Butter. Shea butter is a superhero when it comes to taking care of skin. Not only is shea butter an emollient that softens skin; it also contains fatty acids that enhance the skin's natural barrier and has the ability to protect skin from environmental harm.
Natural Oils. Coconut and jojoba oil are two examples of natural, plant-based oils that hydrate and refresh skin. They also help reinforce the skin's protective layer and can deliver much-needed nutrients to different layers of your face.
Aloe. If you're looking for a comfortable post-shave experience, you're probably hoping to calm some of your skin's reaction to a razor. Aloe penetrates deep into your skin to help hydrate while fighting inflammation and soothing redness or irritation.
Chamomile. Chamomile is important for its calming properties. This natural ingredient is a must-have in natural skin products.
Aftershave by Skin Type
Dry Skin. If dry skin is your greatest gripe post-shave, you'll want to look for formulas that help keep your face moisturized. Look for products that contain natural oils, glycerin and shea butter to give your face the hydration it craves. Whatever you do, stay away from aftershaves that contain alcohol, which will only dry out your face faster.
Oily Skin. Prone to breakouts? Look for an aftershave that specifically targets razor bumps. Tea tree oil or witch hazel may help clean out your pores and close them to keep dirt and oil from triggering acne.
Normal Skin. If you have normal skin, you have room to play around with your aftershave formula. Look for a product that offers vitamins and nourishes your skin in order to get the most benefits out of your aftershave.
Combination Skin. If you tend to get oily in some spots and dry in others, try to figure out if the area you are shaving is more greasy or flaky. Then choose a product that targets oily or dry skin, depending on where you are shaving. To be on the safe side, simply choose a product that is oil-free and targets razor bumps without drying.
Here is our roundup of the 16 best aftershaves for men in 2022.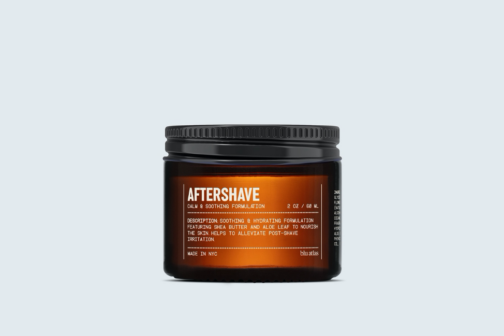 When it comes to all-natural men's skincare products, Blu Atlas is unrivaled. Their soothing, luxurious aftershave features shea butter and aloe leaf juice to maximize post-shave hydration and reduce irritation and the chances of in-grown hairs. The Blu Atlas aftershave comes in an attractive, compact jar that is made of sustainable materials and will look great in any man's bathroom cabinet.
Blu Atlas is so confident you'll love their aftershave, and their other excellent products, that they offer a 30-day money-back guarantee on all purchases from their store. Clean, all-natural, great-smelling, and fully guaranteed? Blu Atlas delivers big time!
2. Every Man Jack Post Shave Face Lotion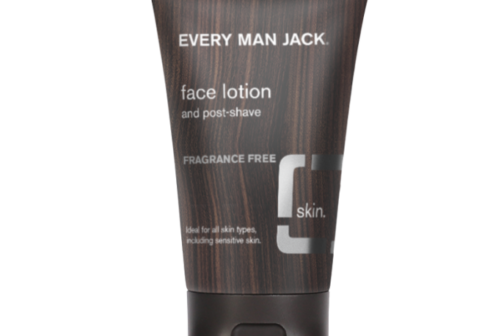 This formula is great for any skin type, especially those with normal skin, as it is chock-full of important vitamins and nutrients. Menthol and chamomile help cool and soothe your face post-shave, while shea butter moisturizes, and vitamin E strengthens and protects your skin.
Even those with sensitive skin will reap the benefits of Every Man Jack's Post Shave Lotion. This product does not contain parabens, phthalates, aluminum, or dyes. Instead, Every Man Jack turns to nature to deliver potent ingredients that are safe and effective. Users claim that this post-shave face lotion is refreshing and light.
3. Nivea Sensitive Aftershave Balm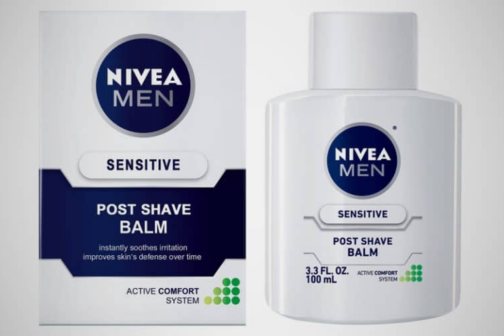 If you're looking for a silky-smooth aftershave that puts your skin first, look no further than this product from Nivea. This aftershave balm is great for men with sensitive skin thanks to its soothing natural ingredients. Vitamin E, chamomile, and witch hazel help to strengthen and heal skin and lock in moisture. Ideal for sensitive and dry skin!
If you throw this on your face after a shave, you'll notice how quickly your skin will feel refreshed. This product restores your natural barrier while going easy on the skin. It's also budget-friendly and comes in a small enough container to throw in your carry-on when traveling.
4. Imperial Bergamot Aftershave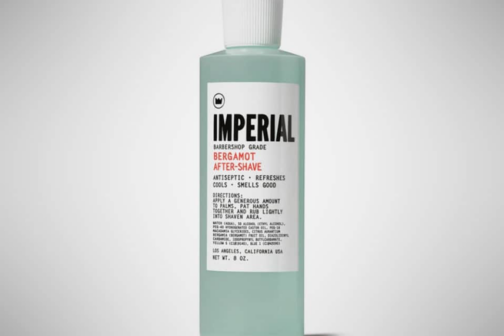 This aftershave is a treat to all of your senses. The sweet, citrusy smell of bergamot will refresh and energize you, while the instant relief that comes from natural ingredients will soothe your face after each shave. This formula uses macadamia oil for its healing properties, while witch hazel extract uses antiseptic power to tone your skin and close pores.
If you have dry or sensitive skin, rest assured knowing this formula doesn't contain alcohol. Plus, it's made in America!
5. Proraso Aftershave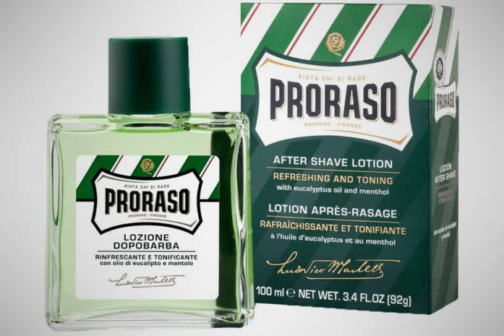 Proraso brings Italian grooming power to your bathroom. This aftershave lotion refreshes and tones, reducing inflammation and helping your skin heal from shaving irritation. The menthol and eucalyptus cool and comfort your face. Ninety-eight percent of the ingredients in this cruelty-free formula are naturally derived.
Since this formula is alcohol-based and avoids pore-clogging ingredients, it is ideal for those with oily skin. At the same time, this aftershave is gentle and uses natural humectants to lock in moisture. Proraso's grooming experts have been at this since the early 20th century, so they've had plenty of time to discover the ideal formula!
6. Lather and Wood Aftershave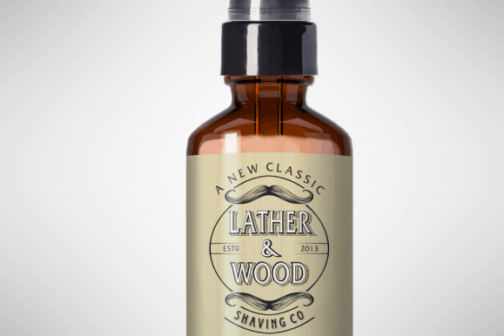 This Sandalwood aftershave from Lather and Wood is known for calming irritated skin and kicking razor burn to the curb. It comes in an easy spray bottle so you can spritz and go, leaving a welcome cooling sensation. A subtle sandalwood scent accompanies natural ingredients such as aloe, glycerin, and coconut oil to pack in the moisture without harming the skin.
7. Baxter of California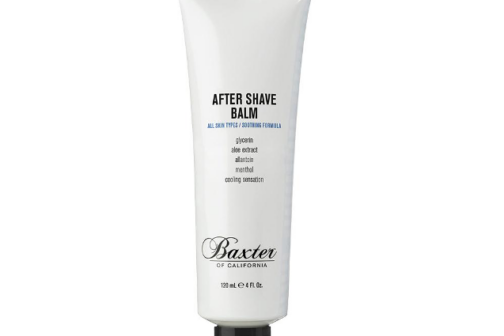 This alcohol-free shave balm wards off premature aging while soothing skin. Tea tree essential oil brings antiseptic and cooling properties while aloe vera calms irritated skin. The glycerin aids your skin's natural moisturizing qualities and allantoin fights signs of aging.
Baxter of California has been making top-notch grooming products since 1965. With this shave balm, they aim to nourish and relieve skin that has been irritated by grooming. The texture of this product is smooth and refreshing and leaves a light scent in its wake. This alcohol-free aftershave is touted by many as one of the best products on the market.
8. Jack Black Post Shave Cooling Gel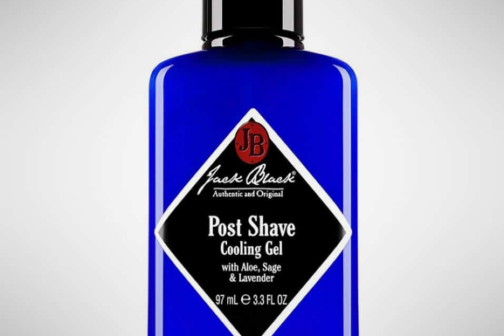 If your face feels tight, hot, itchy, or irritated each time you shave, get some relief with this cooling gel from Jack Black. This formula is free from artificial fragrances and alcohol and incorporates aloe leaf juice and chamomile, which are prized for their soothing properties. Caught too much sun lately? This cooling gel works as a great after-sun lotion as well.
Aromatic botanicals boost your skin with antioxidants and vitamins while balm mint fights damage caused by free radicals. Get rid of that post-shave burn with this natural formula that goes on like a light gel and instantly relieves the skin of any burning sensation.
9. Kiehl's Ultimate Razor Burn and Bump Relief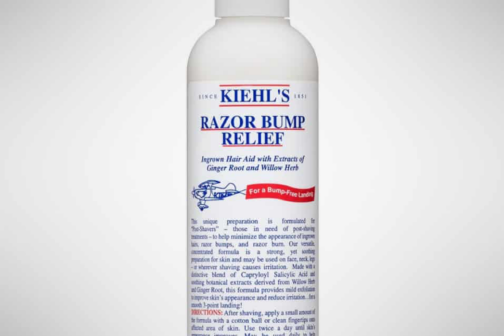 Tired of those pesky razor bumps that crop up after every shave? Give this formula from Kiehl's a try. This product soothes skin with aloe vera and willow herb extract, then boosts skin's natural defenses with vitamin E. Apply this after you shave and your skin will feel instantly hydrated and exfoliated.
If you use this razor burn and bump relief, over time you will develop stronger, calmer skin that won't react to shaving by getting irritated. Plus, this formula includes a gentle exfoliant to help get rid of ingrown hairs. It is ideal for all skin types (but is especially useful for acne-prone men) and is paraben-free. This product is safe to use anywhere on your body that you are shaving. Not just for the face, gentlemen!
10. Urth Post-Shave Elixir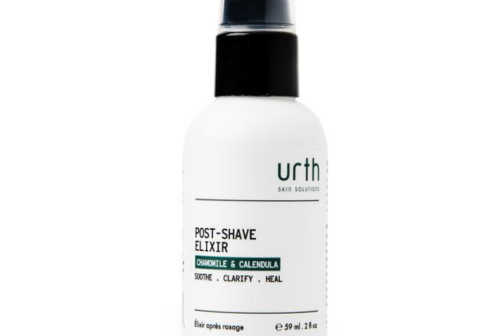 If you often come across ingrown hairs after shaving, turn to this product from Urth Skin Solutions. This post-shave balm and ingrown hair treatment use lactic, glycolic, and salicylic acids along with plant-based ingredients to prevent irritation after shaving while simultaneously giving your pores a deep cleanse and warding off acne.
Chamomile's antibacterial and antifungal properties help promote healing, even when you accidentally nick your face while shaving. Calendula nourishes your skin and helps it properly retain moisture and nutrients. If you have dry skin or are prone to breakouts and ingrown hairs, this formula is perfect for you!
Natural ingredients are Urth's claim to fame, along with formulas that are specifically created with men's skin in mind.
11. L'Occitane Aftershave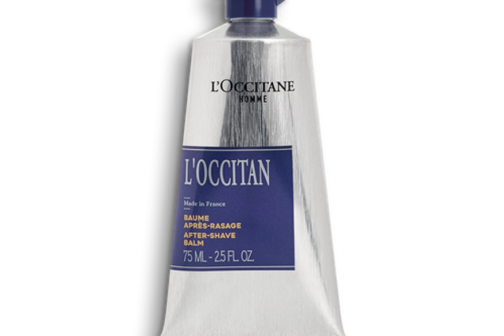 If dry skin is your greatest grievance, give this aftershave from L'Occitane a try. Shea butter goes on smoothly and helps soften skin, while essential oils packed with anti-inflammatory power cleanse and promote healing. This formula helps to tone skin while reducing irritation or the feeling of tightness after a shave or cleanse.
A gentle aroma of lavender mixed with smoky burned wood leaves you smelling great all day, while natural ingredients step in to tackle your post-shave skin woes. Afterward, you won't walk away feeling greasy under a heavy coating of moisturizer. L'Occitane is one of the biggest names in luxury skincare, so know that you are treating your skin to time-tested formulas.
12. Face of Danger Natural Aftershave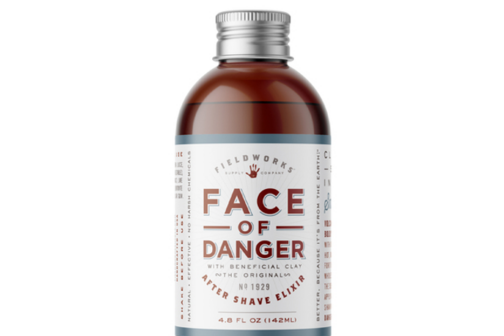 This two-in-one product calms and nourishes to combat the aftereffects of shaving. Feel invigorated and refreshed with only a small dab of this formula, which creates an instant cooling sensation thanks to the inclusion of witch hazel.
Witch hazel closes your pores, aloe locks in moisture and calendula packs soothing power. Then vetiver acts as a natural antiseptic with a manly smell, nutmeg calms skin, and bentonite clay helps seal in your natural facial oils to keep you protected while also detoxing. Leave your shave with a gentle scent of the outdoors without spritzing on heavy cologne.
If you have sensitive skin that tends to react to alcohol or harsh chemicals, this blend is perfect for you. Fieldworks makes small-batch products that harness the power of nature. The company is based in Oregon, where they use all-natural and organic ingredients to take care of men's skin.
13. Harry's Post-Shave Mist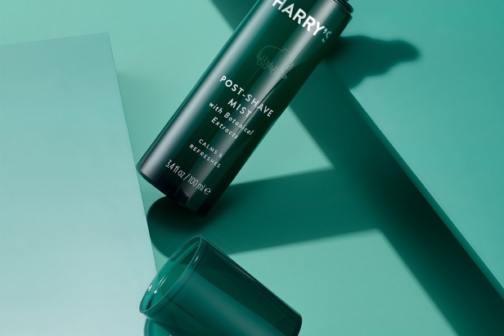 Powerful essential oils bring natural fragrance and healing properties to this post-shave formula, while aloe fights inflammation, Thai basil combats bacteria and seaweed delivers nutrients. This formula is free of parabens and sulfates and provides an instant cooling sensation after a shave.
Harry's uses the brainpower of scientists to unlock nature's secrets and deliver products that are kind to both the earth and your skin. This particular aftershave comes in mist form, meaning you can spray it on your face and walk out the door without the cloying sensation caused by a creamy moisturizer or heavy aftershave product.
14. Bevel Restoring Balm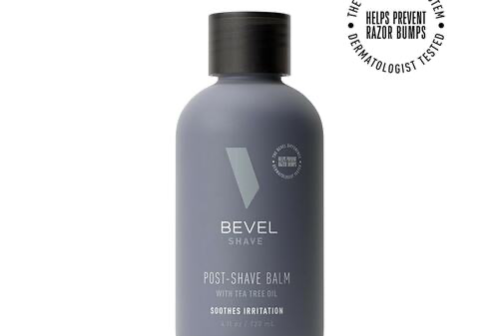 Moisturize and soothe with this aftershave balm from Bevel. With no alcohol on its ingredient list, you know this formula won't dry you out. Tea tree oil fights inflammation, jojoba oil hydrates without clogging pores, oat kernel protects sensitive skin, and salicylic acid opens pores and fights acne and ingrown hairs.
This aftershave is ideal if you tend to get greasy skin, or if the texture of your hair is coarse or curly. Natural ingredients kick in to fight razor burn, then prevent ingrown hairs and keep your face feeling hydrated all day.
15. The Art of Shaving Sandalwood Aftershave
This highly concentrated formula from The Art of Shaving packs in moisture and leaves a subtle scent in its wake. Although this blend may look like it's on the creamy side, it is actually surprisingly lightweight while delivering serious moisture.
Grapeseed oil heals any damage your razor may have done, shea butter makes your skin smooth and soft, and essential oils provide healing and nourishing power for a luxurious experience. The Art of Shaving brings you classic barbershop-style grooming products that are luxurious yet also straightforward and approachable.
16. Pré de Provence Aftershave Balm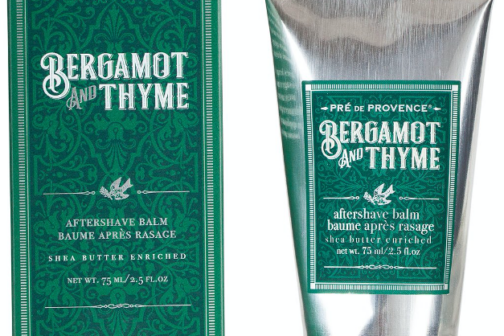 This French formula is a go-to for moisturizing and calming irritated skin post-shave. Shea butter brings the hydration without clogging pores, and aloe vera lends a hand to soothe skin. Plus, these natural ingredients help your skin form a protective barrier that keeps your face safe from the elements and harsh weather.
Men with any skin type will benefit from this aftershave balm from Pré de Provence. Users claim that this aftershave is the best for alleviating symptoms of razor burn. It also provides a light, refreshing aroma and can double as a face moisturizer.
Now that you understand the importance of applying aftershave and which ingredients to look for, you're ready to pick out a product from the list above. Remember that it's important to care for your skin even if you're short on time!
Signup for D Exclusive
Get partner offers, discounts, and more delivered right to your inbox each week.