Dallasites Lila and Jeremy Stewart have built footwear brand Hari Mari into a cult favorite among flip-flop aficionados in just under seven years. Their boat-safe, 100 percent rubber outsoles and comfy toe piece furnished with memory foam (an intertarsal game changer) set them apart from cheaply made models, which are often padded with plastic and chemical fillers that can make it feel like you've strapped on a pair of banana peels. But this winter, the warm-weather accessory supplier is dipping its toes into closed footwear for the first time, launching a trio of men's styles that come in three colors each.
Like the brand's flip-flops, the shoes come with plenty of thoughtful features: dual density inserts that wick away moisture, nubuck leather, organic hemp, and memory foam in the tongue and cuff in a couple of the styles. Plus, all are made of water-treated suedes and leathers, which can withstand a rogue rainstorm better than Scotchgard.
None of this is to say that Hari Mari is jumping the open-toed ship. Rather, the brand is simply expanding into a year-round business model. "Dallas isn't exactly flop-friendly in the dead of winter," Jeremy says. "So we developed our new boots and retro runners with the same principle—classic look on the outside, modern feel on the inside." The brand's entire footwear collection is available at its storefront-slash-headquarters in East Dallas or online.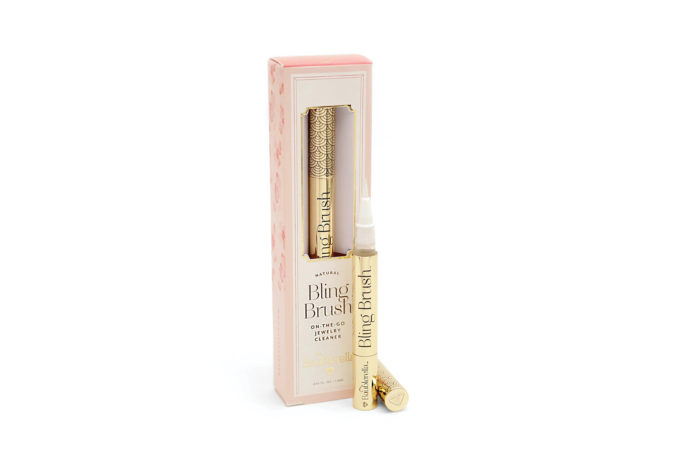 Inventions You Didn't Know You Needed
In 2004, Miss Oops gave us a better way to erase deodorant marks on our clothes in the form of the Rescue Sponge, but we'd argue that the greatest style innovation to come out of Dallas is Hari Mari's toe post, a wee malleable cushion padded with memory foam for the space between your first and second toes. Recently, the company announced that the toe post is now patented—which we'd call a major feat. Here are some other recent Dallas-based innovations for problems you didn't know you had.
Issue: Sloppily rolled shirt cuffs.
Fix: Company CuffedUp invented the Cuff Roll, which is essentially a silicone slap bracelet meant to be folded into cuffs so your business casual look stays put. $20.
Issue: Cloudy jewelry at cocktail hour.
Fix: Born out of a dire moment when Chevis Douville realized her wedding ring wasn't up to sparkle on the way to a fancy soirée, she created the Baublerella Bling Brush for on-the-go shining. Say that five times fast. $19.
Issue: Unsexy cleaning products.
Fix: The Poo-Pourri founder created a line of all-natural cleaning products called Supernatural, but the smarter move was a marketing campaign with frolicking nudists and getting in Gwyneth's good graces. The product sold out within two hours on Goop's website. Starter set, $75.
Issue: Not enough trashy dresses.
Fix: As seen on The Real Housewives of Dallas, LeeAnne Locken debuted L'Infinity by LeeAnne Locken. It's the "ultimate little black dress" that can be styled up to 175 different ways with skirt and sleeve attachments. Dress with attachments, $265.
Get the AtHome Newsletter
Enjoy Dallas' best trends, hot properties, and tips from local designers to help you nest in style delivered weekly.