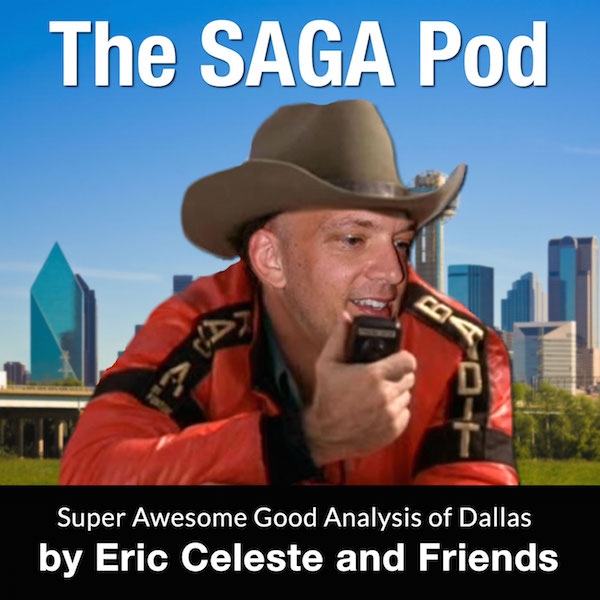 We're back! Jim Schutze promises to make this at least a bi-weekly exercise. We'll see. This week we talk about the D Magazine story on Susan Hawk's return, why Democrats are wrong to call for her resignation (at least over this), the real story behind the end of Michael Hinojosa's honeymoon, and whether Highland Park has a pocket of racists located within. Oh, and we ask Jim why he's such a baseless speculator. There's also a some light cursing. Fun for the whole family.
Because we live in a wondrous era, there are many ways to listen. You can click on the link below. You can subscribe on iTunes here. (There's usually a delay before it shows up there, FYI.) The direct link is here. You can find all episode direct links here. As always, please listen with your ears.
[d-embed][/d-embed]
Get the D Brief Newsletter
Dallas' most important news stories of the week, delivered to your inbox each Sunday.