Dallas County Judge Clay Jenkins reported 568 new COVID-19 cases and 10 deaths on Tuesday.
---
Moderna has announced that their booster is effective against the omicron variant, the Dallas Morning News reports. The data hasn't undergone scientific review, but showed that a normal booster shot provided 37 times the immunity against COVID-19.
---
As the holiday season approaches, 56 percent of Texas is fully vaccinated, the Texas Tribune reports. But the number of hospitals reporting full ICU units is going up as well.
---
The latest UT Southwestern analysis shows that new COVID-19 cases will slowly increase if our behaviors remain the same over the holiday season, WFAA reports. Hospitalizations are already on the rise in Dallas-Fort Worth.
Get the D CEO Healthcare Newsletter
Stay informed with a detailed weekly report on DFW's evolving healthcare industry.
Author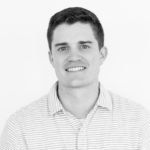 Will is the senior editor for D CEO magazine and the editor of D CEO Healthcare. He's written about healthcare…