As a high school student in Frisco, I've never had much reason to feel unsafe. The anxieties students like myself most often face should include making it to class on time, or somehow passing that test we failed to study for. 
A new issue, however, has forced itself to the forefront of our minds. It's the question of whether we're safe at school.
It's no news that
mass shootings
have become an all too common fact of American life. Schools haven't been spared from these acts of gun violence, which follow a familiar cycle of shock and heartbreak. But increasingly students, fed up with thoughts and prayers and little else, are calling for action.
Following the Feb. 14 shooting in Parkland, Florida,
many of the students
of Stoneman Douglas High School have shown the country that, despite their age, students can be a fierce and influential political voice, especially when it comes to the topic of their safety. 
Now, young people across the country have channeled their efforts into a tangible movement for change, introducing a student-led demonstration for stronger gun laws and safer schools, the March for Our Lives.
On Saturday, young people in more than 800 cities worldwide will take to the streets to rally for gun control. North Texas students are bringing the effort here, with a rally and march planned for 1 p.m. that day, beginning at Dallas City Hall.
Over the past month, students from high schools and colleges across North Texas have banded together to organize the Dallas march, with the help of gun control organizations such as Moms Demand Action and Everytown for Gun Safety.
Students will be marching in support of three specific policies: a ban on bump stocks, increased regulation of high capacity magazines, and the institution of universal background checks. However, the Dallas branch has strategically chosen not to call for a ban on the sale of AR-15 assault rifles—one of the policies supported by others calling for reform of gun laws.
"We're not trying to take away people's Second Amendment [rights]. We believe in the right to bear arms but also believe in the right for people to have a life," says student activist and march organizer Waed Alhayek . "This is just the beginning. These are our three policies that we're trying to push for, because we don't want to take away your guns. We just want to regulate, making sure people feel safe."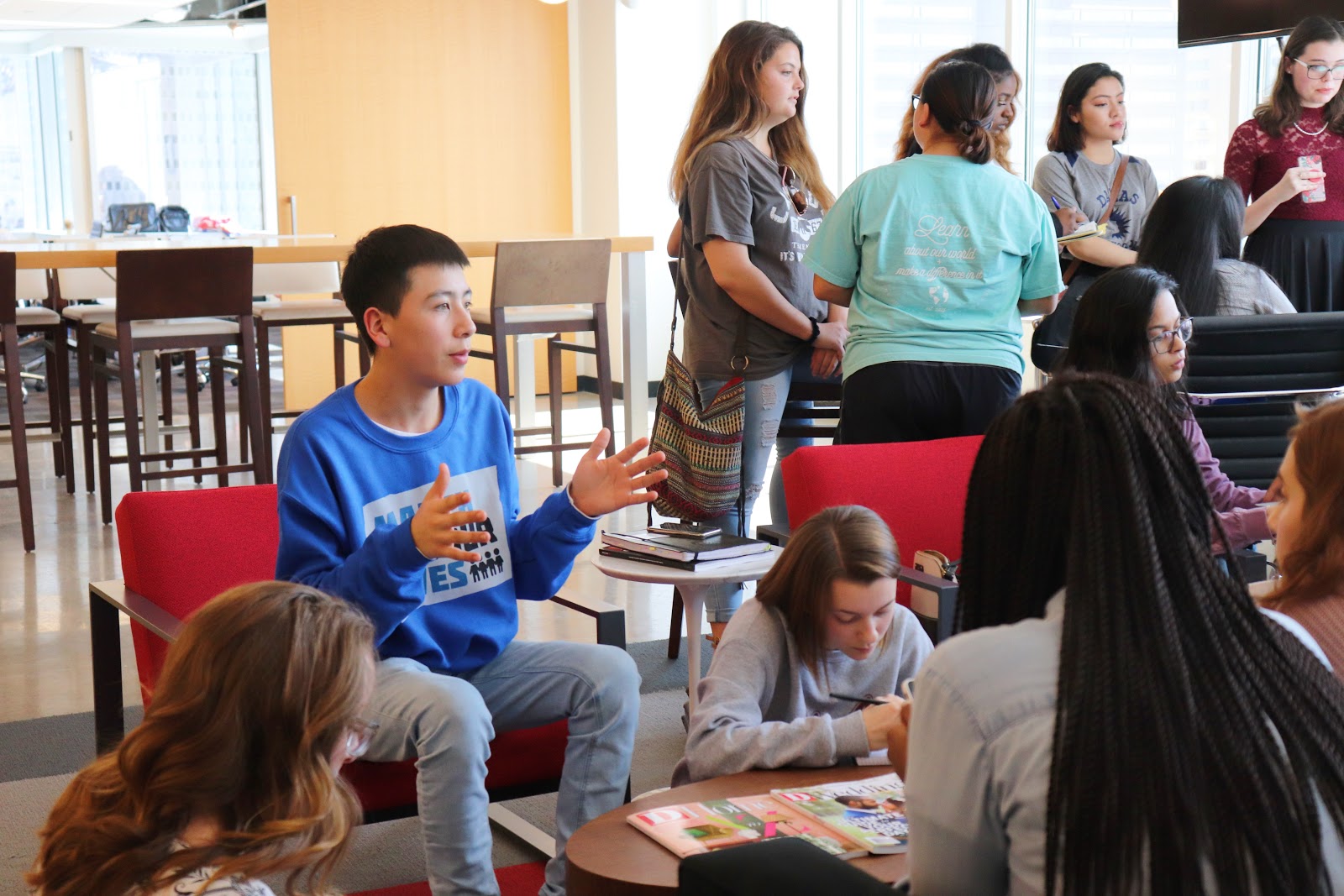 Like millions of students, Alhayek was deeply touched and inspired by the boldness of students at Stoneman Douglas and felt compelled to take action.
"For the longest time, we've seen mass shootings happen in different places: at concerts, at homes, and public areas. But when it hits a school, that's when it really starts shaking people up, because you go to school to get an education…" Alhayek says. "Once that's taken away from you, once fear gets instilled in students, that's when it becomes really scary. If I'm not even safe at my own school, where am I safe?"
Student organizers hope that the march brings awareness to many young people's support of increased  gun control, while encouraging action among all age groups. "My hope is really to get people to speak up and to really get involved…Go to the polls. Start voting, because local elections are insanely important, and they affect everybody," Alhayek says.
"If I'm not even safe at my own school, where am I safe?"
Despite being student-led, people of all ages are encouraged to attend, says Matt Tranchin, a community organizer and an adviser to the March for Our Lives in Dallas. (Full disclosure: Tranchin is also the executive director of Coalition for a New Dallas, the political action committee launched by D Magazine founder and publisher Wick Allison. March for Our Lives-Dallas organizers have met at the D Magazine offices.)
"One of the asks is to have parents, teachers, and mentors wearing red and lining the march path, as the guardians of this march," Tranchin says. "This is led by students, but the real need is to show the support and symbolic role of protecting and encouraging the students to do what they do."
Students know that putting a stop to every gun violence tragedy is an impossible task. We also know that we must take steps to try.
"No more waiting for someone else to speak up," Alhayek says. "It's your time to start speaking up, to start speaking up for what you believe in."
Editor's note: Chloe Young is a high school student in a mentorship program that has her learning from editors at 
D Magazine.
Get the D Brief Newsletter
Dallas' most important news stories of the week, delivered to your inbox each Sunday.