On a corner of Ferndale Avenue and Balboa Drive in the Oak Cliff neighborhood of Elmwood sit the winter bones, the promising feathery beds and broken soil, of a nascent urban garden. Nearby, in the quiet bend of Balboa, Lulu's Mexican restaurant boasts a bright yellow façade trimmed in green. The parking lot of Ferndale Baptist church stretches across the street.
Here lies a little garden in this Elmwood neighborhood of Oak Cliff that you may want to pay attention to.
It's a sleepy few blocks with the neighborhood animation of a panaderia, tortilleria, and hardware store—and now also Elmwood Farm's laying hens, DIY hoop house for tomato and pepper starts that will flourish come summer, and the pile of mulch by the chain-link fence where crushed cans can accumulate on Saturday nights.
Andrew Cagle, Doug Klembara, Eric Nyström, Collin Martin, and Matt Glenn (plus Eric Gonzalez as the farm architect who built the chicken coop) are all denizens of Elmwood. Each bear disparate experiences—a community garden here, chicken husbandry there, a degree in soil science. Together they cultivated a garden from which I've picked up lacinato kale and Muir lettuce and cradled a still-warm egg. But they mean for it to be much more than that.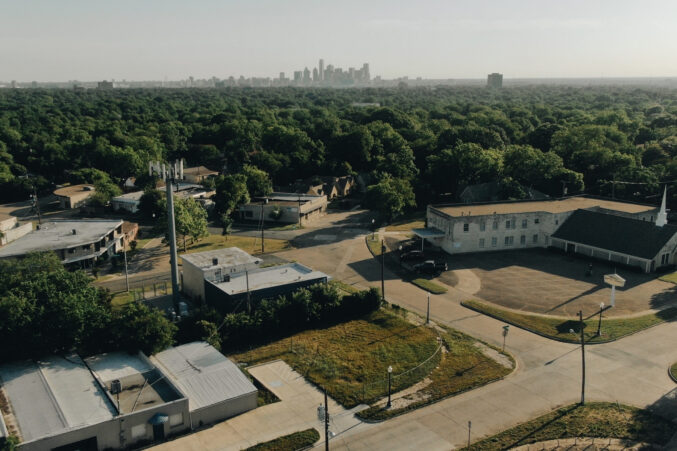 "Last spring, Doug and I were taking a walk with our sons around downtown Elmwood, just talking about ideas to create community and develop the neighborhood. Just kind of dreaming," says Cagle, about what the area could be.
"We turned a corner," he continues, "And it was one I'd walked past a number of times before. And I said, 'Hey, Doug, you know what, this would actually be really good for is a community garden.' He laughed and said, 'Yeah, you know, I've thought the exact same thing.'"
They rounded up the other three and got permission from the lot's owner and current tenant, who wasn't using this T-ball-sized plot, barely a tenth of an acre, to use it rent free for two years as long as they paid the water bill and proved good stewards. Soon they were turning earth together, just a team of five with jobs and kids, hitting up the panaderia or the tortilleria that sells barbacoa on the weekends.
"We all shared a passion for food, from feed to plate," says Cagle. "Also, we all really care about community and developing community wherever we live. For all of us, the urban part of it is really about access to community—a way to have something the community can come together around and underscore the importance of being connected to the land in an urban environment."
For Cagle, who grew up in Houston but recently moved from Brooklyn and spent six years in the high-density cities of New York and Beirut, the desire to seek the land was tied to the ideas of poet and essayist Wendell Berry. Cagle read Berry's
The Unsettling of America—
the disruptive, seminal text from 1977—during his last winter in Brooklyn. In the essay, Berry decries estrangement from the land and posits the urgent need to address dysfunction.
"Everybody who lives in New York dreams of getting away and having space. But I think being from the South and reading that book activated my mind in terms of wanting to do something like gardening."
Cagle spent last spring and summer learning in his own new backyard. "Having some failures on my own before having the first fall on the farm, I read a lot of books," he says.
Last summer, the quintet grew a cover crop of millet and buckwheat to bolster the health of their soil, and then Muir and Buttercrunch Bibb lettuces went in. After that came a Southern mix of collards and mustard greens; herbs such as cilantro and epazote; rainbow chard and lacinato kale, all bursting with flavor. Brussels sprouts didn't really work. Pole beans didn't make it through the frost. Winter squash succumbed to pests. It's a work in progress. Meanwhile, the team has several breeds of hens, laying a multi-hued array of eggs. They'll sell these to offset the cost of the coop.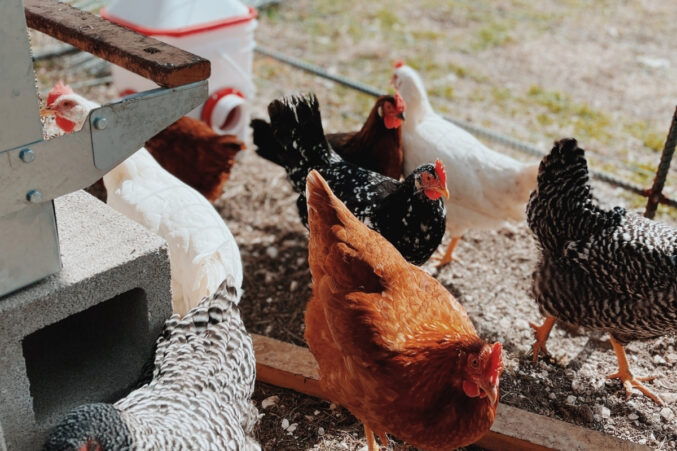 "It's not about the amount that's being grown, but what can be taught," Cagle says.
The quintet doesn't have chefs lined up to grow produce for, though that was an initial desire. But other plans foment. They'd like to host community dinners each season, perhaps enlisting local talent, whether home cook or chef, each dinner an opportunity for cultural engagement. They'd like to open the farm to teachers, for example from the Margaret B. Henderson elementary school nearby, who might bring students over for classes in ecology or nutrition.
Volunteers may sign up for workdays. Starting next month, they want to organize people into teams with a common plan for a season. It's "less individualistic" and "more communalistic," says Cagle. This is not the model of a community garden with individual plots, in other words. But, rather, squads with focused tasks may take on peppers or herbs, flowers or tomatoes for the season, or manage compost. They dream of donating a tithe of each harvest to an organization like the Oak Cliff Veggie Project, which distributes free fresh produce boxes to food insecure denizens.
They admit they're new to this, mere neophytes. But "if somebody can go out and see how our chickens are being raised and have a conversation about what it looks like to raise chickens in a healthy, humane way. If they can go out and buy tomatoes [and more] from ranchers who are treating land well and animals well—that's how you affect the larger agricultural system. To get people to think about what their choices affect. It's not just about the land. It's about farm workers and the communities in a lot of rural America. That's where Wendell Berry comes into this," says Cagle.
Elmwood becomes a placeholder in people's minds for those rural communities out there, potentially decimated by industrial agriculture, in other words.
In this sense, they are a scaffolding for self-sufficiency. And a model of stewardship of the land. These lines might have heroic overtones. For them, it's about spurring a different kind of revolution.
"We call ourselves Elmwood Farm, not trying to be pretentious," Cagle says. "We're gonna call it a farm, because we want people to see a little, tiny tenth of an acre as a holistic system. We're really trying to model what a healthy ecological system looks like." And so it is a farm.