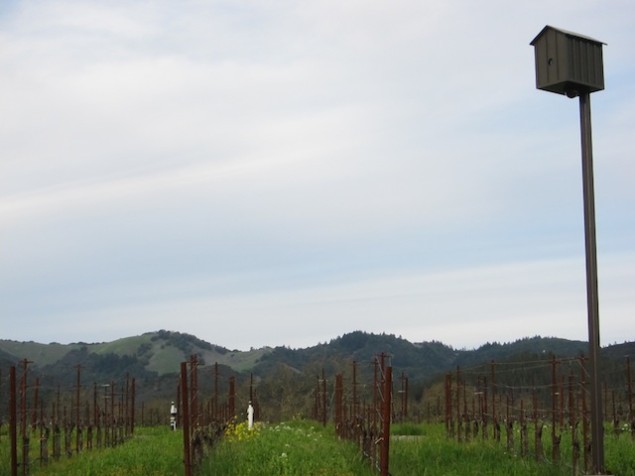 When Earth Day started the concept was somewhat of a novelty for some, a way to focus on clean living with farm to table eating and an environmentally friendly lifestyle. Happily, for so many people all over the world, this is a dedicated way of life, including planting your own gardens, recycling, reducing your carbon footprint and thinking about the environment and what we will leave to future generations. This has never been more true than in the wine business, with wineries farming and producing in more sustainable ways. Bonus, farming this way is the best way to truly let the fruit and the vineyards shine, without imparting additional elements to the grapes as they grow that can change some of these flavors. Here are a few wines made from sustainable, biodynamic, or organic vines, in honor of Earth Day. A few selections were sent for editorial consideration.
Starting out at nursery owners in Pennsylvania Walt and Joan Flowers, owners of Flowers Vineyard & Winery, dreamed moving to California to make wine, combining knowledge and passion for respectful agriculture with their love of great Pinot Noir and Chardonnay. Their dream moved them to the Sonoma Coast, buying 321 acres (of which 29 are now planted to vines) high above the Pacific at elevations of 1150-1875 feet, to produce their favorite varieties in a sustainable way.
Upon their retirement in 2008 Walt and Joan set out to find a family who would respect their land and wine as much as they did. They found this with Chilean and Argentine winemakers, the Huneeus family, whoo are dedicated to preserving the legacy started by the Flowers.
Dry farmed completely organically and biodynamically, the Camp Meeting Ridge Estate Vineyard produces highly concentrated fruit due to the lack of nutrients in the soils, requiring vines to dig deep into the ground for food and water. The grapes grow in very small, tight bunches which produce a lower yield, but with greater depth of flavor. Cool maritime breezes from the Pacific and coastal fog keep vineyards cool during summer months, allowing fruit to fully mature, while keeping acidity. 
Camp Meeting Ridge Vineyard Chardonnay is handpicked at night to ensure optimal freshness and the integrity of the flavor for whole cluster pressing in the morning, followed by gentle pressing, leading to partially new French oak fermentation. Though a portion of the wine does go through malolactic fermentation the wine maintains its freshness and balance due to focused vineyard management, and the precise standards of quality that are a part of this premium wine. Filled with lemon curd, crushed stone, honeysuckle and fresh melon, this refined wine will please any Chardonnay lover. Camp Meeting Ridge Pinot Noir fruit goes through a similar meticulous regimen of selecting only the best fruit during harvest, hand picking, often at night. While most is destemmed, a portion of the fruit is kept in the whole cluster to add depth to the wine during fermentation. After fermentation the wine ages for 16 months in French oak, of which 20% is new each year. The resulting wine is earthy and complex, telling the story of their vineyard. Blackberry, cherry, cola and spice fill the palate, enhanced with natural earthiness and minerality in the fruit. The Chardonnay is $90 and available at Pogo's. The Pinot Noir is $75 and available at Total Wine and More locations.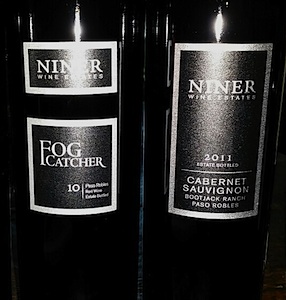 The laid back allure of Paso Robles first intrigued Richard Niner, owner of Niner Winery, to pack up his family, change career paths and move to California to reconnect with farming roots that had been instilled in him as a child by his father when they worked together farming a small plot of land while growing up in West Virginia. The family bought their first vineyard on the east side of Paso Robles, CA in 1998, Bootjack Ranch, then moved on to purchase on the west side of Paso with their Heart Hill Vineyard and eventually in 2011 purchased their Jespersen Vineyard in Edna Valley. Though less than 30 miles separates all three each is very different, producing very different wines from bold Cabernet and juicy Sauvignon Blanc to vibrant Pinot Noir from Edna Valley. Working in LEED certified (Leadership in Energy and Environmental Certified) environments and with 2 of their vineyards currently SIP (Sustainability in Practice) Certified, with the other in the process of becoming, working sustainably has always been a focus, producing high quality wine while not harming the environment.
Richard's son, Andy Niner, is now President and was in Dallas recently sharing his story of the wine. I tasted with him as his guest. When asked what his hopes for Niner are, he has a definite focus on the future. Everything that is done today will help the winery in the future, clean farming is an important part of that. The winery flagship Bordeaux blend is produced from the 18 best barrels made each year. Fog Catcher is crafted by carefully selecting the very best barrels of each Bordeaux variety, fermented and aged separately for 18 months in barrel, then blended to create a balanced wine truly representative of the property and aged an additional 6 months as the blend. The result, a robust yet balanced wine. The 2010 Niner Fog Catcher is a blend of 29% Cabernet Sauvignon, 29% Malbec, 24% Cabernet Franc, 9% Carmenere and 9% Petit Verdot, creating a wine filled with black fruit, black licorice, chocolate and sweet spice. $65 via their website.

John Lasseter had a different career path as well. The Pixar founder, along with his wife Nancy, fell in love with great wine though, particularly Bordeaux and Rhone varieties, and Sonoma Valley. In the early 1990's they bought a place in Sonoma, really looking more for a quiet place that they loved to raise their kids. The winemaking bug soon hit though and in 1997 they bottled their first Lasseter Family Winery Bordeaux style blend. After they purchased their Glen Ellen, Sonoma estate they started to update it with a focused eye on the environment by restoring the natural habitat. Organic farming, use of cover crop to help with erosion, and added beehives, owl boxes and insectaries to provide homes for beneficial insects and predators. Following the idea that "equilibrium and harmony in the vineyards lead to balanced wines."  One Lasseter favorite wine is the Paysage, a Merlot dominant Bordeaux blend that melds ripe plum, berry and spice with structure, richness and longevity. $52 available via their website.

The Benziger family follows the belief that they are stewards of the land, so each parcel of fruit they farm has to live up to the highest quality standards, as well as being good for the land. Working with a combination of biodynamically, sustainably and organically certified vineyards on their Sonoma estate they manage to produce varietally correct, quality wines, that for the painstaking management given to the vines, maintains a relatively affordable price. Benziger Sonoma County Chardonnay is fresh, juicy and lively, a great patio white wine for summer. Filled with stone fruit flavors of apricot and peach, layered with juicy citrus, golden apple and pear, a food friendly wine that will please any Chardonnay lover. $16, available at Total Wine and More.
Badia a Coltibuono farms their almost 1000 year old vineyards and olive groves organically because this is the way they have always done it. They work and live amongst the vines so clean farming is simply a smart way of life. The Stucchi family acquired the historic winery in the mid-1800's, originally the "abbey of good culture" with importance in European history as a landmark of both religion and spiritual refuge, as well as a center for learning and knowledge. Their goal is to produce quality Sangiovese showing its sense of place. Today the 7th generation of the family continues to work to achieve this goal, while taking further steps to focus on their green farming. In 2003 they became ICEA (Environmental and Ethical Certification Institute) certified organic. Coltibuono 2009 Sangiovento di Toscana ($60) celebrates the tradition and longevity of Sangiovese in Chianti. Made only in exceptional years, the hand picked fruit from the oldest vineyards on the estate area aged for up to 20 months in French oak barriques, then another 6 months in bottle before release. Concentrated and savory, filled with aromatic wild flowers, sweet spice and ripe red fruit, the wine is a perfect match to rich soups, stew or hard, aged cheese.  Coltibuono Cetamura Chianti DOCG is a shockingly affordable wine for the quality, retailing around $11 a bottle. Fresh and lively, released young after stainless steel fermentation and a brief period of bottle aging, making it a perfect light red to enjoy all summer. Badia a Coltibuono wines are available at Pogo's.

Sustainably Certified and Salmon Safe Pepper Bridge Winery in Walla Walla, WA shows how exceptional Washington State wines can be, beyond just Cabernet Sauvignon. Started in 1998, the winery has been dedicated to producing Bordeaux style wines from their Eastern Washington estate fruit, particularly high quality Merlot. In a time when many weren't drinking Merlot, Washington emerged as a leader in producing the variety, showing how lovely this Right Bank grape can be. From their single variety Merlot to their refined Seven Hills Vineyard Bordeaux style blend Merlot has played a dominant part in their production. The 2012 Seven Hills Vineyard blends Cabernet Sauvignon, Merlot, Cabernet Franc and Petit Verdot together for a harmonious, elegant wine with texture and richness, enhanced by 17 months of French oak aging, of which 39% was new. The Pepper Bridge Merlot is also a bit of a blend, enhancing the purple flowers, plum and cherry filled Merlot with 15% floral and earthy Cabernet Franc and 7% Malbec for a refined nod to a classic Right Bank style. The Merlot is available at Spec's locally for $52, the Seven Hills Vineyard is available via their website for $60.

Also in Washington, Snoqualmie Winery started their sustainable and organic practices in 1983, working to keep as light of a carbon foot print as possible from the vineyard through the packaging of their easy drinking wines. The thought originally was that these practices will simply provide purity in the fruit, showing the true flavors that nature provides. Organic vineyards are the basis for their Eco Wines, that lead to a clean working environment that supports recycling programs, water reclamation and eco-friendly energy options. Snoqualmie Eco Riesling, a variety that also thrives in Washington State, is a dry style filled with lime zest, fresh apple, ripe pear and crisp minerality, making it a good wine for sipping on its own or for enjoying with spicy Thai or Asian dishes. Snoqualmie Eco Cabernet Sauvignon is filled with ripe red cherry, spice and mocha, making it a easy wine to enjoy with or without food. Both are available at Spec's for around $10-$13 each.
In March the Napa Valley Vintners (NVV) announced that it has established a goal that every eligible member will be in the voluntary Napa Green Land or Winery program by the end of 2020. An impressive goal as there are over 500 winery and vintner members of the NVV today.  Napa Green is tailored to the Napa River watershed and to winery practices that when implemented affect positive change for the Napa valley as a whole.
Just last week Frank Family Vineyards in Napa Valley received their Napa Green Certification for both their vineyards and their Winery. Frank Family has always had a celebratory atmosphere about them, one of the reasons I like them so much, but in the midst of this they are also producing stellar wines that always kept the environment in mind. Now with certification as both a Napa Green Certified Winery and Napa Green Certified Land program the winery drives home those efforts, keeping energy and water use, waste, and pollution to a minimum.  Though perhaps best known for their Rutherford grown Cabernet Sauvignon, their Frank Family Zinfandel is a perfect go to for summer barbecue or grilling pairings, filled with fruit forward blueberry and cherry, pepper and spice. $35, available at Spec's.

McLaren Vale, Australia is home of Yangarra, a biodynamically farmed winery dedicated to producing single vineyard wines of the highest quality. Their Yangarra Old Vine Grenache comes from vines planted in 1946, the result of land grants given to returning soldiers after WWII. The dry farmed, sandy soils of the mineral poor land work well with Grenache. The region is ideal as well, as hot days and cool nights ensures the wines will maintain bright acidity and freshness, melding with the complexity achieved by the age of the vines. Spicy, elegant and well structured, without being too heavy. This is a great wine to enjoy all summer long. $32, available via their website.

The Lange family started out as farmers on their Lodi Appellation property, initially focused on watermelons in the 1870's and transitioning to grapes in 1917, with the next generation always working with the one before to learn smart viticulture and an appreciation of the land. With the 5th generation they expanded to start a winery in 2006 using their sustainably grown fruit. Today side by side with their kids, brothers Randall and Brad Lange, with the help of their wives, produce their Lange Twins and Caricature wines. Though they have the best technology available to use in production, they believe the key above all is that the wine truly is made in the vineyard. After almost 100 years of farming, they can be considered experts in this field. Lodi is known for growing fruit forward and spicy Zinfandel, and the Lange Twins Zinfandel is a prefect representation of this. Filled with ripe raspberry, blackberry jam, toasted spice notes and oak and costing around $15 a bottle, the wine delivers on taste and affordability. Caricature, their second label "with great legs" is a whimsical option also delivering on taste and value. Caricature Cabernet Sauvignon, with a set of enthusiastic wine bandits on the label, is filled with ripe cherry, chocolate, mocha and spice. Easy and approachable, and around $15 a bottle. Both available locally at Goody-Goody locations.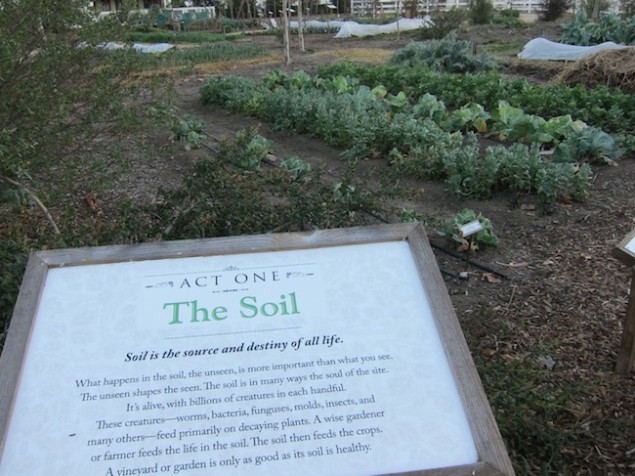 Raymond Vineyards may seem to be all about fun and whimsy, as this atmosphere also describes their colorful owner, Jean Charles Boisset, but don't be fooled by the lush interiors and extravagant style of their tasting rooms, this winery is dedicated to sustainability. Raymond's Rutherford and St. Helena estate vineyards are certified organic and biodynamic, with 100% of the winery's power comes from renewable solar energy. The best of the best is showcased in Raymond's Generations Cabernet Sauvignon. Mocha, espresso, ripe fruit and spice define the wine, but the elegance, refinement and grace truly characterize this special wine. $90 available via their website.
If you want to be earth friendly, simply reduce your carbon footprint by buying local with one of our outstanding Texas wines. Duchman Montepulciano is produced from 100% Texas fruit, made in Texas. Earthy, dense and intense, a bold wine that melds earthiness, toasted brown spices and dried fruit and balsamic notes. Rich and inviting, great with roasted meat, lamb or hearty pasta dishes. $20 available at Spec's.
Pedernales GSM blends 50% Mourvedre with 32% Syrah and 18% Grenache for a balanced, fresh and inviting Rhone style blend. Wild strawberry, blackberry and currant mingle with smoke, pepper spice and a touch of floral notes creating a wine with texture, length and a lovely, lingering finish. $26 at Spec's.

There are lots of wines that give back to different environmental organizations, like Trinity Oaks that plants a tree for every bottle purchased; Wine to Water, a non-profit organization that partnered with Brutocao Cellars and Bliss Family Vineyards to make a wine that would support their mission to bring clean water to those in need, with each bottle donating $4 to the charity; and Dreaming Tree, the winery started by musician, Dave Matthews, and Sonoma winemaker Steve Reeder. The duo, both with the an artists spirit, came together to create a wine that was delicious to drink and smart for the environment. Their easy drinking, fruit forward Dreaming Tree Pinot Noir is made by using recycled paper for the labels and lightweight glass bottles, reducing the amount of fuel needed to deliver the bottle to you. Along with their dedication to making a more earth friendly package, the team also donates a portion of every bottle sold to environmental organizations like The Wilderness Society and Living Lands & Waters.
Get the SideDish Newsletter
Dallas' hottest dining news, recipes, and reviews served up fresh to your inbox each week.