Oh, how I have missed it–the hallway conversations, the comradery, the bustle.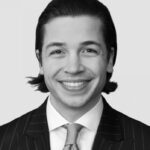 The last 18 months have been anything but normal. Tens of millions of us across the country perfected MacGyver-style work solutions on homemade kitchen counter desks and impromptu office set-ups, with notifications from Zoom as a new staple.
I must admit, the past year's work environment certainly made it more convenient to keep an eye on pets and younger family members; however, the ability to converse, brainstorm, drive thoughtful collaboration and mentor talent face-to-face must make its way back.
In a survey of more than 350 CEOs and human resources and finance leaders, 70 percent said they plan to have employees back in the office by the fall of this year, according to a report by staffing firm LaSalle Network.
Many companies on Wall Street and in the technology industry have announced plans to bring employees back to the office by fall–or even Labor Day–either full time, in phases, or with a hybrid schedule. Some of California's biggest tech unicorns are doing so as early as this month.
Jamie Dimon, CEO of JPMorgan Chase, said, "In my view, September, October, it will look just like it did before, and everyone's going to be happy with it."*
Brian Moynihan, CEO of Bank of America, said, "The basic concept is from now to Labor Day or mid-September, you're kind of in that transition mode. The idea is the vaccinated teammates should be back to work after Labor Day."**
Texas–specifically North Texas and Austin–has been a national leader in re-entry to the office. As of last week, office occupancy levels for the Dallas metro area were already at 50 percent. (For those eying the dip in February below, don't forget "Dallaska").
Graph Source: Kastle Systems.
The return to the office continues to pick up momentum as vaccination rates rise. According to a recent survey, many employers provide access to and procedures surrounding employee vaccination, with about 25 percent of employers taking it a step further by obtaining vaccines and facilitating themselves.†
I was asked to write about returning to in-person work earlier this year, and my perspective remains–let's get back to the office.
Garrison Efird is an associate director in Newmark's Dallas office and a member of its National Technology & Innovation Practice Group.
Get the D CEO Real Estate Newsletter
Get weekly updates on breaking commercial real estate news and relevant industry reports.