Leaders are not born. Leaders are made, and especially during a crisis, a leader will lead more powerfully, displaying resilience, innovation, compassion, resolve, diligence, and brutal honesty coupled with hope.
Nancy Koehn, James E. Robison chair of Business Administration at Harvard, says it best, that a crisis makes the man and makes the woman.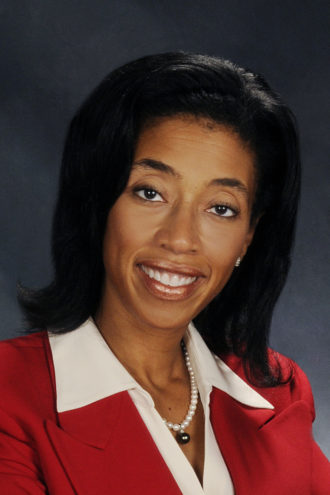 During this time, leaders are being stretched and challenged to become better leaders.
It is important to understand the characteristics of crisis leadership to maximize leadership during this time of uncertainty.
Koehn, who also is the author of Forging Crisis: The Power of Courageous Leadership in Turbulent Times, communicates some of these characteristics on her most recent webinar.
Leaders must get comfortable with uncertainty and help their team members get comfortable with it as well. Leaders can adapt to the flexibility and change of their eternal environment and lead their teams to do the same.
Understanding how to navigate and where to navigate is imperative. Koehn explains pivoting, switching direction during a crisis, and as one of her colleagues calls it "learning forward" are essential to crisis leadership. Crisis leaders are more comfortable and creative in "rapid-fire learning." This kind of learning exercises the thinking that everything does not have to be right, and you are prepared to keep trying new and creative things to lean forward.
Experimentation, while like navigation and learning forward, experimentation describes the crisis leader as one who realizes to derive to solution experimentation is a huge part of the process.
Communicating regularly, whether it is every day or every other day, this establishes stability, grounds people, and helps to frame the crisis. In framing the crisis, an effective crisis leader clearly communicates the state of the crisis by listing the assets and liabilities. The assets include tangibles and intangibles. Intangible assets communicate the thinking and behavior of the organization, such as descriptions like "we have resolve and commitment." Tangible assets would be the processes in place to deal with the challenges. Liabilities are the challenges. By outlining the liabilities and assets, this encourages innovation, creates parameters and boundaries to create a reengineering of thinking that would allow the organization to "learn forward."
Balance of Brutal Honesty and Incredible Hope speaks to the emotions of a leader's organization, while also standing on hope. It encourages everyone to have hope while also communicating the value and the mission of the organization.
Addressing people's fears, allows the leader to express empathy and then give a message that we will overcome.
Do not spend energy, time, and focus on worst-case scenarios. Instead, turn to more likely scenarios.
Paint a picture of the future by talking as if we are in a changing situation that will not always be. Communicatingthere that there is something less inhibiting and less draining coming.
Take good care of yourself; the emotional and physical health of a crisis leader must be good. Enough sleep, eating healthy, mobility, recovery periods, and making sure the members of the organization do the same, keeps all other tangible actions listed above in a healthy flow.
Lastly, prepare people now on what is coming. What contingencies need to be put in place to prepare for the future.
As we all maneuver through our new normal while also leading organizations, let's hold on to the truths above and be reminded this is an opportunity to exercise powerful leadership and grow as a more powerful leader as our situation evolves and changes over time.
Lisa Gardner is president of consulting services at OMS Strategic Advisors.
Get the D CEO Real Estate Newsletter
Get weekly updates on breaking commercial real estate news and relevant industry reports.