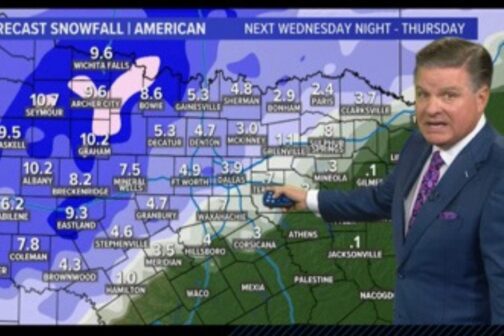 Weather
Wrap your pipes, people. Be careful.
Weather
A winter storm watch starts at 6 p.m. Wednesday and lasts through Thursday evening.
Weather
It's going to get cold, and it might rain, sleet, and snow. Get ready.
Local News
And WFAA's Pete Delkus—who appears to have been wooed by Fake Fall—questions the character of pumpkin spice latte fans.
Local News
This will last a few days. And then, probably, the heat is on.
Weather
NASA Meteor Watch and the American Meteor Society are tracking dozens of reports of a fireball spotted over Dallas on Sunday.
Weather
A flash flood watch with a chance of hail: It's springtime in North Texas.
Nonprofits
Organizations like Not My Son are still housing families displaced from last month's snowstorms.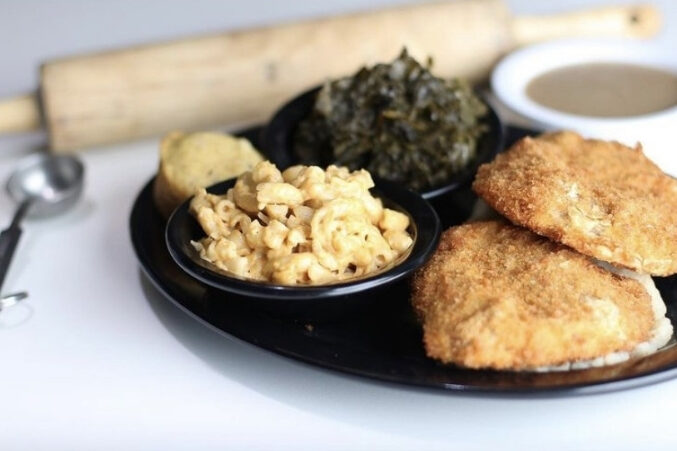 Vegetarian/Vegan
"So many really depend on the vegan restaurant because that's what they eat. I can't close and leave them with nothing."
Food & Drink
People are still struggling after last week's winter disaster. Today—yes, Taco Tuesday today—the nonprofit Staff Meal is providing food for those who need it.