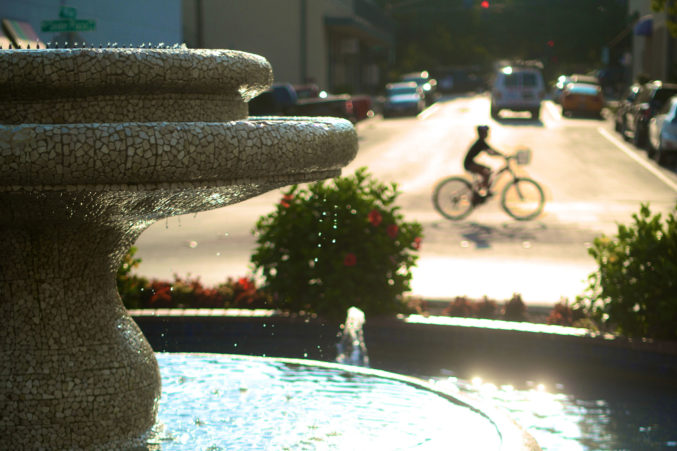 Charts
Here's a hint. They're not really in Dallas at all!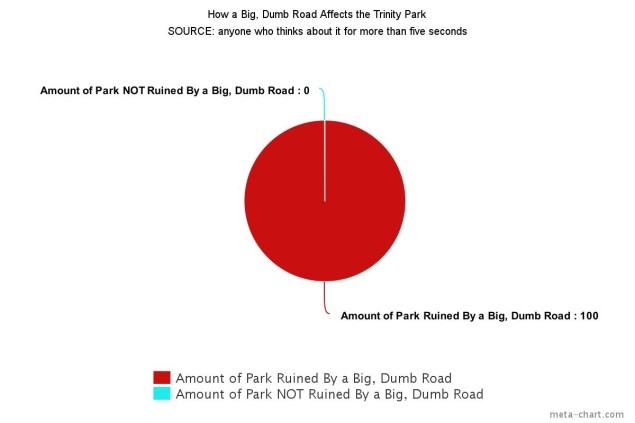 Charts
Hey, look -- it's a pie chart!
Charts
We've been talking all morning about the revelation that there is a movement afoot to rename the Continental Avenue Pedestrian Bridge after Ron Kirk. Which is obviously a pretty bad idea. But then I realized that no one had put together a comprehensive guide to naming things after politicians. Can you guess what happened next? Reader, I made that guide myself, and because I know you are always on the go, I put it in chart
form
.
Charts
Did the DCVB stage a heist?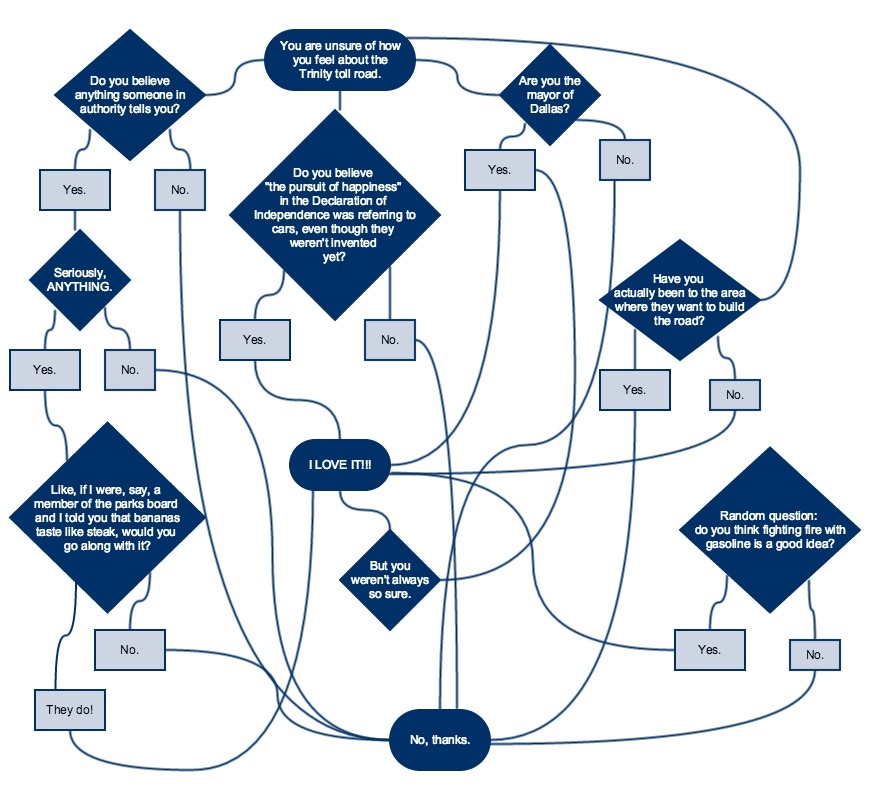 Charts
Is this biased? Maybe. I don't know. I might need to make a flowchart for that before I give you an answer. (You'll have to click to enlarge, unless you the eyes of some super-evolved hawk or eagle or really anything in the raptor family.)
Charts
A couple weeks ago, the Sunlight Foundation did what can only be described as the Lord's work. It took every U.S. Senate expenditure and transformed it from a worthless PDF to a searchable, sortable spreadsheet. It has everything. Staff retreats, photographer sessions, the salaries of the seven barbers who cut taxpayer-subsidized hair. Everything.
Charts
I found the above photo on Craigslist this morning during my semi-annual "I wonder what kind of ludicrous stuff people are doing on Craigslist today" search. The title: "You Get One Clue."