Stream Realty Partners has announced that Blake Kendrick will take over as managing partner for the real estate firm's Dallas and Fort Worth offices.
The position was recently left open after Stream promoted Chris Jackson to president.
In this role, Kendrick, who previously served as managing director, will oversee, support, and expand all aspects of Stream's business lines within the DFW market, including leasing, tenant representation, property management, and construction services. He also will be responsible for DFW platform level growth, including recruiting new team members, expanding business lines as well as managing operations across both offices, which employs approximately 250 people.
"After joining Stream in 2006, Blake quickly became one of the top industrial brokers in the market. Fourteen years later, after surpassing our expectations, I am pleased to have him take over as Managing Partner of our DFW office," said Chris Jackson, president of Stream Realty Partners. "I am certain Blake will find success for both himself and Stream in this new role and look forward to seeing how he takes the DFW market to the next level."
Matt Dornak will take over Kendrick's previous role as managing director within Stream's industrial group in the Dallas office.
In conjunction with Managing Director's Ryan Boozer and Seth Koschak, Dornak will work to grow Stream's industrial leasing presence across Dallas-Fort Worth.
"During his tenure at Stream, Matt has contributed greatly to the success and growth of our industrial team," Kendrick said. "He has created strong relationships with some of our biggest customers, helped train our up-and-coming talent through his tenure, and has always had a team-first approach with our business. We are excited to see his career continue to grow and know he will be successful in his new role."
Swingle Collins & Associates Names New Leadership  
Mac Wesson was recently named president of Swingle Collins & Associates. He joins the agency with over 40 years of insurance industry experience, including more than 28 years with US Risk, where he served as president and COO.
Swingle Collins also announced seven new Shareholders to the organization. Joining the Swingle Collins ownership team are Leslie Elliott, Matt Ganier, Clayton Newman, Andrew Obriotti, Jason M. Pond, Kelsey Swingle Robertson, and Holt Wesson.
Cathy Treviño joins as Texas Managing Broker at Side to Support Local Agents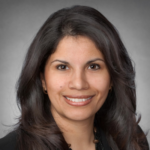 Real Estate industry veteran Cathy Treviño joins real estate brokerage firm Side as its Texas managing broker. Treviño will oversee the expansion of partnerships with the very best agents across the state while supporting agent partners in establishing, growing, and developing their boutique agencies. With her, she brings over 22 years of experience to her role as managing broker and is dedicated to helping agents grow in their careers. Cathy joins Side from Berkshire Hathaway HomeServices, where she was the Houston Area President. As an active member of the real estate community, Treviño serves as a Regional Vice President and Vice-Chair for Risk Reduction for Texas REALTORS®, Chair for Risk Management, and Vice-Chair for Houston Association of Realtors (HAR) and a Board Director for National Association of Realtors (NAR).
Polsinelli Names Brian Bullard Managing Partner in Dallas
Am Law 100 firm Polsinelli has named Brian Bullard as the new managing partner of the firm's growing Dallas office. Bullard begins his tenure Feb. 1, succeeding Jon Henderson, who has held the position since Polsinelli first entered the Dallas market in 2011 and who continues his other significant firm leadership roles, as well as his active legal practice. Under Henderson's leadership, Polsinelli's Dallas office has grown to more than 55 attorneys today–its highest headcount to date–while enhancing its depth of practice and service offerings.
Bullard, a shareholder in the firm's Investment Funds and Corporate and Transactional practices, joined Polsinelli in 2017. His legal practice primarily centers on private equity and matters relating to the structuring, formation, and management of private investment vehicles, including joint ventures; private equity, hedge, co-investment, seeding, and hybrid funds; special-purpose entities; operating companies; and managed accounts.
Newly Appointed Naturally Slim CFO: Potential for Women to Be Larger Players in Digital Health
Naturally Slim, a digital health company focused on metabolic syndrome (MetS) reversal, diabetes prevention, and weight management, has appointed Emily Buxton Taylor chief financial officer. Taylor has more than 20 years of finance experience with a concentration in healthcare and technology for both private equity-owned and publicly traded companies. Prior to joining Naturally Slim, Taylor served as the chief financial officer of Paradigm Tax and held numerous financial positions including chief financial officer at National HME, chief accounting officer at Northstar Anesthesia, and chief financial officer at Orthofix Medical, Inc.
Colliers International Adds New Tenant Representation Expert
Colliers International has brought on Mike Ebbitt as a new tenant representation expert in its Central Region, based in Dallas. Ebbitt is experienced in representing office occupiers from relocations and expansions to acquisitions and dispositions. He has closed more than 41 transactions exceeding $47 million throughout his career.
Fort Worth-based Trademark Property Company Ads New Executive Position Amidst Growth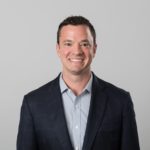 Trademark Property Company has added a second executive leadership position to its leasing team. Daniel Goldware has been promoted to Senior Vice President of Leasing, sharing the executive role with the current Senior VP of Leasing Phil Pearson. The expansion of its leadership team comes to focus on the changing retail market while continuing to add value to a growing portfolio of retail and mixed-use assets.
Goldware joined Trademark in 2013 and most recently served as Vice President of Leasing, where he was responsible for leasing within Trademark's redevelopment portfolio and new ground-up projects. He played a key role in the transformation of many of Trademark's key redevelopments, including South Victory in Dallas, as well as Waterside and Alliance Town Center in Fort Worth and Perkins Rowe in Baton Rouge, Louisiana, among many others.
Daniel will act as a leasing team leader, guiding the team to accomplish long-term asset goals by implementing strategic lease-up plans.
Worthington Nation Bank Promotes Lexi Summers to Assistant Vice President of Commercial Loans
In this role, Lexi Summers will work with the Fort Worth business community to connect them with Worthington's vital loan and deposit services. Summers joined the Worthington team in 2017 as a Senior Credit Analyst but quickly rose to the position of Commercial Lending Officer.
Summers came to the Worthington team with expertise in the commercial lending world, working previously with Northstar Bank in Lewisville, Texas as a credit analyst. Before that, Summers quickly ascended from bank teller to joining the associate banker program at Happy State Bank in Lubbock
TRC Welcomes New Assistant Controller
California transplant Salauddin Bhuiyan has been hired as the assistant controller for The Retail Connection. He brings with him 25 years of experience in accounting and auditing disciplines within the Real Estate industry. He served as a Senior Lease Auditor with Deloitte at their San Francisco office for seven years focusing on real estate revenue maximization and attaining optimal operating efficiency for a wide range of clients from global financial institutions to local winemakers.
Bhuiyan also served in a leadership role with Digital Realty Trust for eight years managing the Accounting Operation for their Central Portfolio assets. Digital is a publicly-traded Real Estate Investment Trust (REIT) and a global leader in Data Center owner and operator business with assets over $12 billion spread across the globe.
Younger Partners Welcomes Colliers International EVP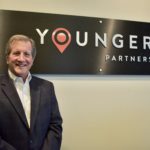 Former Colliers International Executive Vice President Bo Estes has joined Younger Partners, bringing with him 40 years of commercial real estate experience specializing in tenant representation in the Dallas-Fort Worth market and with national clients across the country.
"Collaboration with the land and agency leasing teams played a big role in my decision to join Younger Partners," Estes said. "Working together to benefit our clients is ultimately the goal, and this is a great place to be."
Over the years, Estes has represented such firms as Littler Mendelson, Lincoln Financial Group, Lincoln National Life Insurance, Presbyterian Healthcare Services, Henderson Engineers, Vulcan Materials and Blue Cross Blue Shield in markets across the country, with transactions totaling in over 5 million square feet since the early 1980s.
Get the D CEO Newsletter
Stay up to speed on DFW's fast-moving business community with weekly news reports, interviews, and insights.