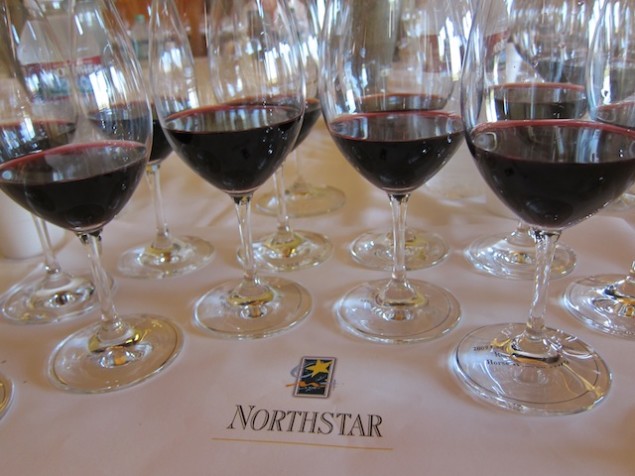 If you are a wine lover who also likes to travel, here is your event guide for the year, with a few local favorites thrown in just in case you find yourself thirsty for a great glass while staying home. I have experienced most, having a chance to visit as a guest of the event.
January

From now through the rest of the year some of our favorite local restaurants host their monthly wine and dine dinners, like the monthly "Come As You Are" dinner at The Grape featuring a three course dinner prepared by Chef/Owner Brian Luscher and Chef de Cuisine Sarah Snow, paired with wine from a different region or producer each month, featuring representatives from the wineries and one of our favorite local Somms, Co-Owner/Sommelier Courtney Luscher. The January dinner features all things Pinot Noir on January 28. Details and reservations 214-828-1981.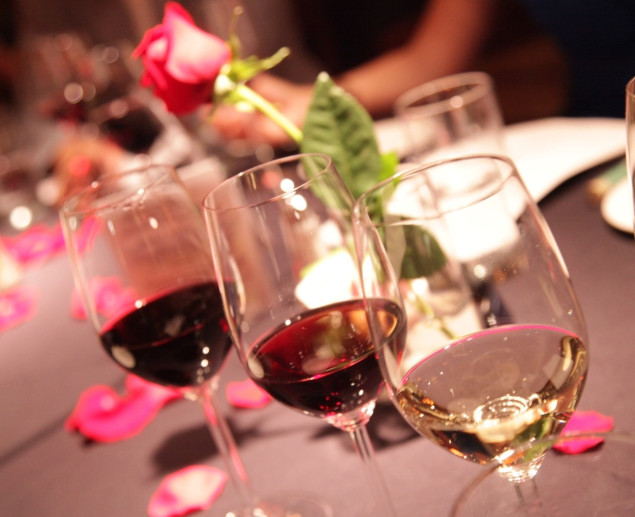 Every month Chef Jim "Sevy" Severson and his fantastic team at Sevy's Grill feature a different winery for a multi-course meal, often with the winemaker/winery owner, designed to delight, inspire and please any palate attending. Past dinners have included favorites like Robin Lail/Lail Winery and Vineyards, Dave Miner/Miner Family Wines and Donald Patz/Patz & Hall. Their January dinner, to be held on January 25 and will feature outstanding wines from Trinchero Estates. Dinners usually range from $75-$100 per person. Reservations 214-265-7389.
February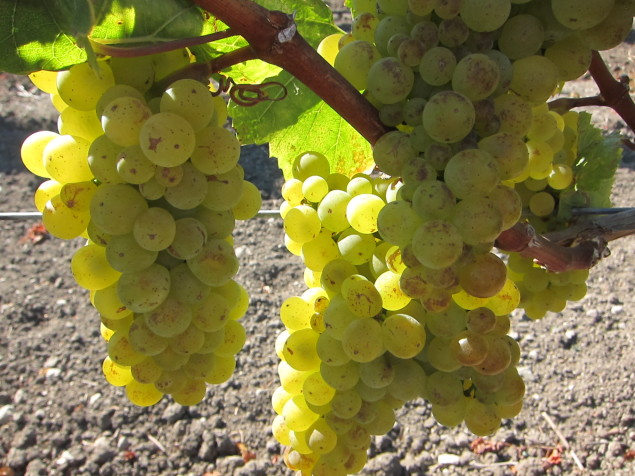 The fifth annual Oregon Chardonnay Celebration (formerly Oregon Chardonnay Symposium started by Paul Durant of Durant Vineyards and Erica Landon of Walter Scott Wines) educates both industry members and consumers about the Chardonnay varietal in environment open to discussion, education and discovery. The variety has gone through ups and downs throughout Oregon's wine history. The event was designed to help consumers, growers and winemakers share knowledge on best practices for producing stellar Chardonnay, capturing the spirit of Willamette, an open forum designed to help produce the very best wine for the region as a whole. This "if one succeeds, we all succeed" motto has thrived in the region since its beginnings. The one day seminar & tasting are $150 or $75 for the Grand Tasting only. Stop by Durant Vineyard's sister company, Red Ridge Olive Oil for some of their stellar, spicy, grassy and aromatic Oregon olive oil while you are in the area. Drizzle lightly on vanilla ice cream and sprinkle with a bit of sea salt and your dessert will never be the same again. Details on the seminar and tasting available here.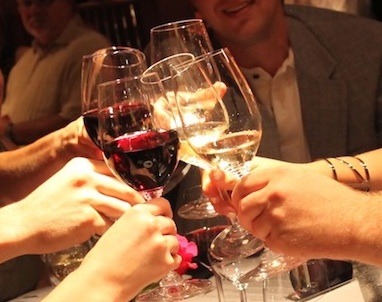 February 27 all over the world, celebrate Open That Bottle Night! The last Saturday in February is now celebrated the world over. Started in 2000 by Wall Street Journal writers, Open That Bottle Night is the day when you open that one bottle you've been waiting for.  Give yourself permission to enjoy, and invite a few friends over, with their special bottles, to share in the celebration.
March

Fort Worth celebrates with a somewhat new wine event for the city, their annual Ft. Worth Food and Wine Festival taking place starting March 31. This year's event will be the 3rd annual featuring a barbecue showdown, cocktail and dessert tasting, a "Taste the New Texas" chef event, burger and beer night, and family fun day. You can get in on the fun early with of events taking place throughout Fort Worth from now until the festival, like a Texas wine tasting on January 28. Full details on all opportunities to taste throughout the city on their website.
April

April 3 the Dallas Chapter of Les Dames d'Escoffier International hosts the annual Raiser Grazer fundraiser featuring some of Dallas' finest female Chef Dames, including Janice Provost, Sharon Hage, Joanne Bondy and Tiffany Derry crafting tasty bites to be paired with fine wines, beers and cocktails from Dames like D Magazine favorite bartender, Leann Berry of Komali, and Susan Auler of the Hill Country's Fall Creek Vineyards. The best part, it is all for good, with the goal to raise money for scholarships helping women advance their education in the fields of culinary arts, fine beverage and hospitality education. I am a Dame and thrilled to be a part of an organization of dynamic, accomplished women doing good for other women. The "Dame Good Celebration" Raiser Grazer event will take place at The Dallas Farmers Market from 6:30pm-9, tickets available here.
Savor Dallas  takes place April 7-12 this year. The four day event has grown to include tastings in a variety of venues throughout town, including the Arboretum, the Dallas Arts District and Fair Park, each adding a bit of the city's flair to the atmosphere. Full details on their website.
Tickets for the April 22-24 Austin Food and Wine Festival go on sale January 20th so mark your calendars as the celebrity chef talent at the event is always impressive. Last year's line up included Richard Blais, Hugh Acheson, Graham Elliot, & Johnathan Waxman, rubbing elbows with local favorites like Paul Qui, Tyson Cole and David Bull. Add in wine musings from Ray Isle, Mark Oldman and local Master Sommelier Craig Collins for a joyful celebration of the best in wine and food. Details through their website.
May

Cotes du Coeur moves from April to May in 2016. The largest fundraiser for The American Heart Association, the Dallas Division of the American Heart Association continues to invest, and impress, thanks to the work done throughout the year by the extensive group of volunteers and members of the Cotes du Coeur leadership committee. Over its 24 year history over $24 million has been given to cardiovascular research and heart health educational programs both locally and nationwide. The evening event is always led by Chef Richard Chamberlain along with 16 of Dallas' finest chefs, like Chef Kent Rathbun, Dean Fearing and Jim Severson, creating an extensive, seasonal tasting menu paired with wines from 32 elite wineries. This is one of the best events in Dallas for both the incredible food and wine served, and the important cause that it helps. Ticket information on their website.
June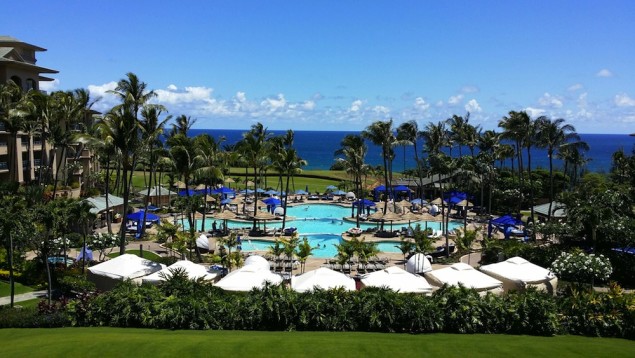 Head to Hawaii for four blissful days at the Kapalua Wine and Food Festival on Maui filled with sensational wine, paired with locally grown delicacies from the island. The oldest wine and food festival in the country continues to impress as the annual event features some of the finest winemakers in the world, leading seminars and tasting wine, book-ended by elegant wine tastings, elaborate food tastings and chefs demonstrations. The festival just announced their featured guests chef for this year, Celebrity Chef, cook-book author, and all around nice guys, Hugh Acheson. Kapalua is one of the most picturesque places in the world, and the hospitality of the AAA Five-Diamond resort host property, The Ritz-Carlton Kapalua, is endless, ensuring every need is met and every request fulfilled with the underlying Hawaiian spirit of 'ohana, or family.  Of all the events of this type, I have been truly impressed with the quality of both the wine and the food, enhanced by the truly stunning atmosphere. Tickets for the 36th annual Kapalua Wine and Food Festival will go on sale later this month via their website.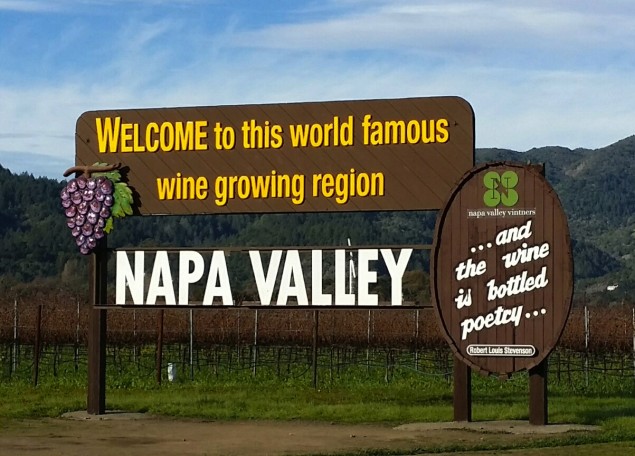 June 2-4 Napa Valley opens its arms, doors and hearts to wine lovers from around the world for Auction Napa Valley. Hosted annually by the Napa Valley Vintners, a non-profit organization made up of over 500 wineries and vintners in Napa Valley, Auction Napa Valley is a celebration of the food, wine and hospitality of the valley with the mission to promote, protect and enhance the Napa Valley appellation. Though the opportunity to taste some of the finest wines in the world would be enough of a draw for most wine lovers, the camaraderie felt throughout the weekend is what truly inspires. This is where the heart of Napa shines. Over $150 million has been given to non-profits in the region in the 35 years of Auction Napa Valley supporting community health and children's education. Details on their website.
July

July 15-17 head to upstate New York to the Finger Lakes for the Finger Lakes Wine Festival featuring 80 local wineries paired with creations from local chefs, enhanced with great live music. If you haven't tried the wines of the region you are missing out, especially if you are a fan of dry Riesling. Paul Hobbs announced last year he would be launching a project in the region, joining other award winning locals like Keuka Spring, Glenora and Vinifera Wine Cellars. Details and tickets available here.
August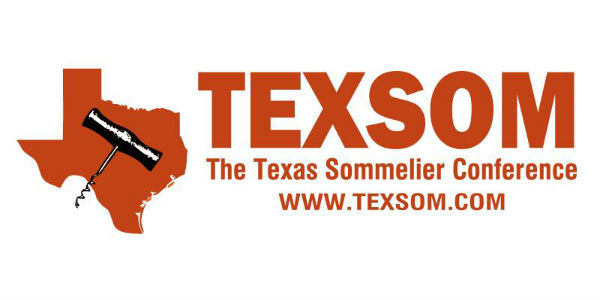 It is always with great pride that I say I am from Dallas when traveling with wine writers and sommeliers from around the country, as they recognize our city as holding one of the best educational conferences in the United States. TEXSOM was started in 2005 by Master Sommeliers James Tidwell and Drew Hendricks to promote professional wine service standards, outline paths for further wine education and certification, and raise awareness about the professional standards and certifications for sommeliers. Today the conference draws a total of 1,100 attendees, with a large percentage being in the fine beverage industries. Through carefully designed seminars, guests delve into the expansive world of wine, from the wide range of Syrah styles, to up and coming wine trends, to how to design a profitable beverage program for your restaurant. Though much of the event has a trade focus, the final day Grand Tasting consistently delivers premium quality wines served in the always comfortable style of The Four Seasons Resort and Club – Las Colinas. Tickets on sale now through their website.
September 
The laid back style of Sonoma Valley shines in the welcoming attitude of the Sonoma Wine Country Weekend. Held annually over Labor Day weekend the event has raised over $16 million to date, all given back to charity organizations within Sonoma benefiting students, children, farm workers and people in need in Sonoma County communities.. Jointly presented by the Sonoma County Vintners and the Sonoma Valley Vintners & Growers Foundation bringing 200 wineries an growers in the region together with local chefs to create a dynamic celebration for good. Details for 2016 will be on their website shortly.
October

October is Texas Wine Month so in any corner of the state you can sip something local and celebrate the industry that based on the 2013 study done by Texas Wine and Grape Growers Association and the Texas Wine Marketing Research Institute working collaboratively with Frank, Rimerman & Co., LLP total economic impact of the Texas wine and grape industries at $1.88 BILLION, an 88% growth over 2005 when the first economic impact was conducted. There are over 350 commercially bonded wineries in the state with over 3,500 acres of family owned vineyard land within the eight American Viticulture Areas (AVAs) in the state. Consider picking up a bottle from one of first, like a stellar Roussanne or Sangiovese from McPherson Cellars, Vermentino or Montepulciano from Duchman, or a favorite from Fall Creek, their fresh, aromatic and balanced Sauvignon Blanc.
November

Forty-five of the finest Pinot Noir makers in Oregon are invited to participate in the annual ¡Salud! festival each year in Willamette Valley, OR, raising funds for Tuality Healthcare, one of the major healthcare providers in the Northwest. Funds raised from the event allow Tuality Healthcare the ability to bring access, health education and services to the seasonal vineyard workers and their families in Oregon, the true backbone of the industry, which in 2015 included over 4200 workers and their families. Taking place the second weekend in November, after harvest is complete, the festive celebration is all about great wine, tasty food and giving back. The annual auction is hosted each year at the comfort-focused Allison Inn and Spa, ensuring every element of your down time during the weekend is as relaxing. Tthe proximity to some of the best wineries in the region, like ROCO, Adelsheim and Alexana, ensure that you can enjoy a few fantastic wine tastings in-between event activities. Details on their website, and save the weekend dates now. If you love Oregon Pinot Noir this is a not-to-miss event.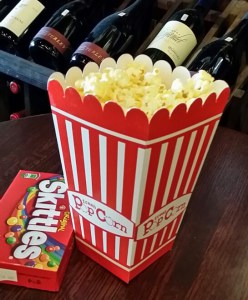 Wine and Film, I think it is the perfect pairing, as do the folks behind the Napa Valley Film Festival. Over five days in four of Napa Valley's charming towns, Yountville, St. Helena, Napa and Calistoga, 125 films will be shown, wines from 150 different wineries will be tasted, all paired with bites from 30 local Napa Valley chefs. What more could a film, food and wine lover want? November 9-13, 2016, details via their website.
December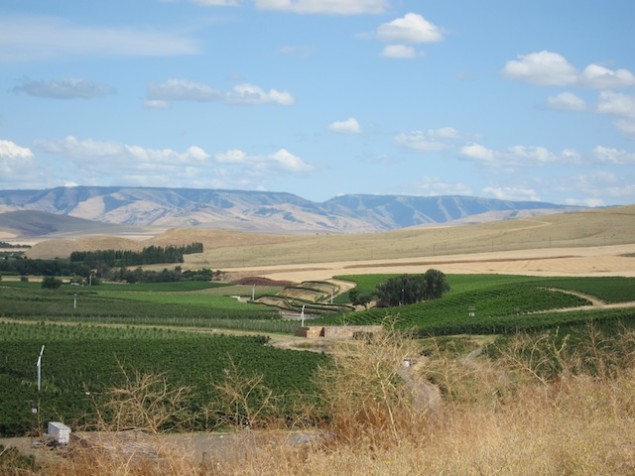 Wineries in Walla Walla, Washington are producing some of the finest wines in the country, but because many are small, family owned, all hands on deck operations they don't have tasting rooms to openly welcome guests every day. The weekend of December 2-4 Walla Walla wineries will open their doors to host friends of the region for their annual barrel tasting. To help guests get into the holiday spirit the multi-day event will also feature local food, art and music.
Get the FrontRow Newsletter
Get a front row seat to the best shows, arts, and things to do across North Texas. Never miss a beat.