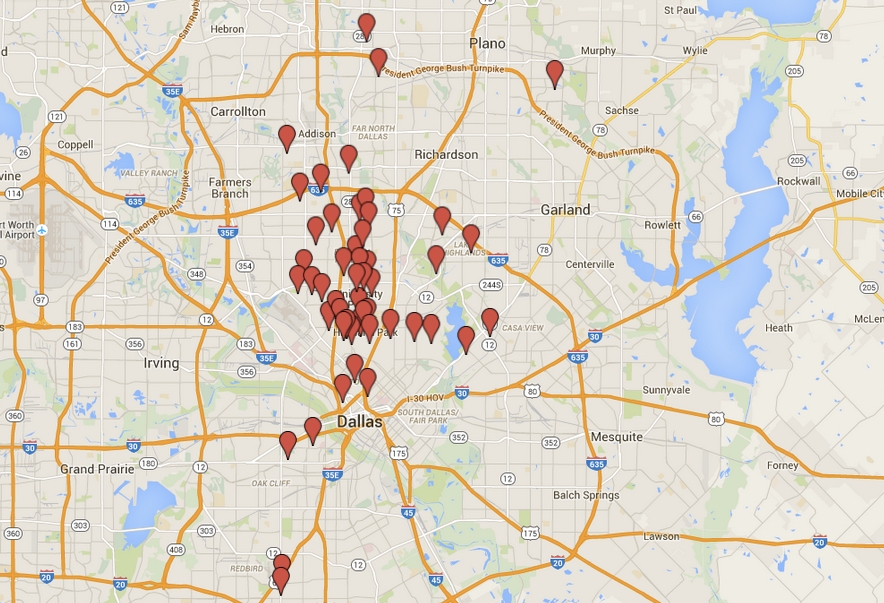 Controversy
The State Fair is a ways off, but it's never too early to start thinking about the three-week event that dominates the city's largest and most underutilized asset. Today, I have two thoughts. I'm happy to share them. First, you may have heard about the
hubbub
at the Wounded Warrior Project. The nonprofit fired its two top executives for overspending. In 2013, the Wounded Warrior Project had revenues of $342 million, and its CEO was paid $496,415 (.14 percent of revenue). The State Fair is also a nonprofit. In 2013 (the most recent year that
Guidestar
has its 990 form), it had revenues of $47 million, and its head honcho, the now-retired Errol McKoy, made $880,805 (1.87 percent of revenue). Two different nonprofits in two different industries. But still. It's something to think about. Second, I plotted the home addresses of the State Fair's board members on a Google map.
Have a look
. Click around. I couldn't help but notice that none of the folks live near Fair Park. Not that living in, say, Preston Hollow should preclude you from overseeing the three-week event that dominates the city's largest and most underutilized asset, which happens to be in South Dallas. But, again, still. It's something else to think about.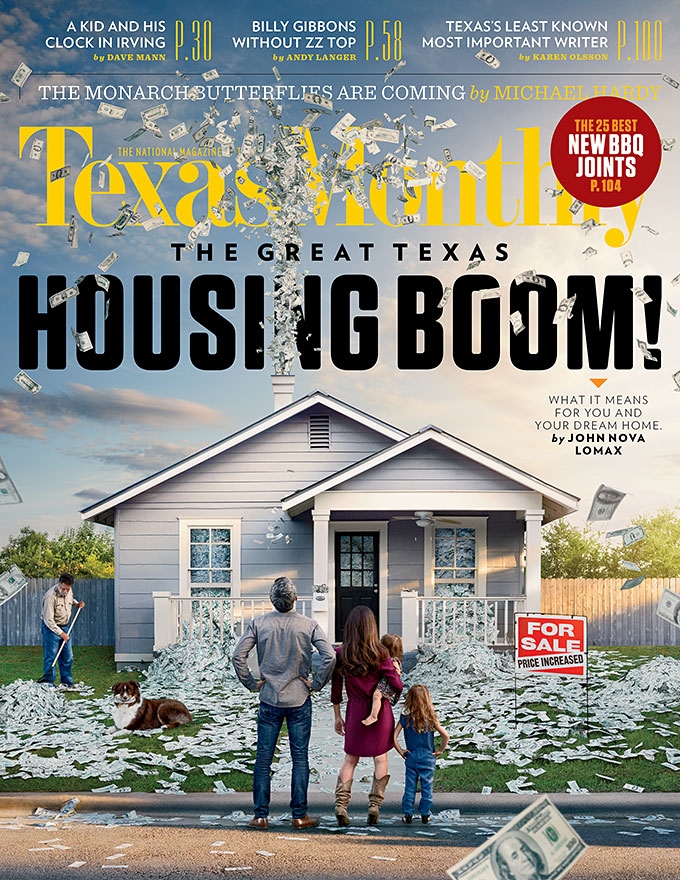 Media
The
cover story
of the November
Texas Monthly
is all about the Texas housing boom. You should read it, if only because it will likely be the only story ever written that quotes Eric Celeste, Jim Schutze,
and
Candy Evans. I'm trying to imagine another possible story for which it would make sense to quote those three. The Venn diagram doesn't provide much overlap. Let's see. Eric and Candy are both huge Tottenham Hotspur fans, but Jim doesn't follow soccer at all. And while Jim and Candy are both avid scrapbookers, Eric couldn't give a damn. So I think this story is it. Anyway, give it a read. The three make Dallas sound like the best place on earth to live. Which, of course, it is.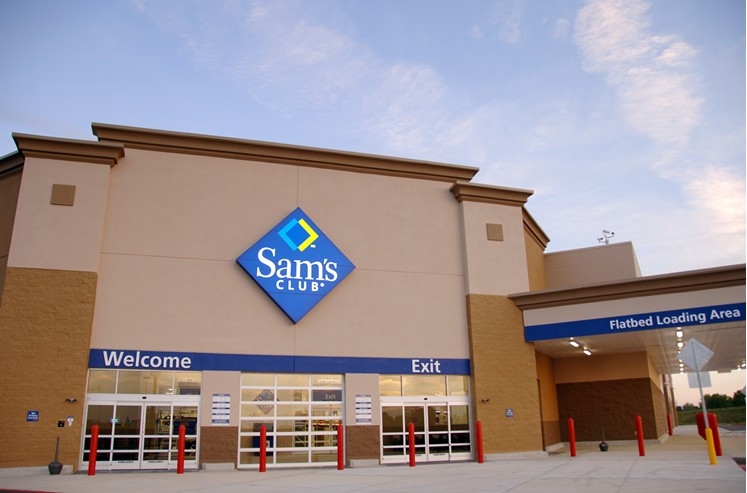 Controversy
This Sunday, the Trammell Crow Company, on behalf of its clients Sam's Club and the Metropolitan Life Corporation, the primary investor in the project,
will blow up old Xerox building
just off Central Expressway in order to make way for a big box store.
Awesome Things
I'm going to let this screen grab speak for itself because BOOM Mooney's a best seller.
Uncategorized
So these earthquakes have now gone from "Oh, those are kinda cute and fun and not at all harmless" to "these are actually gonna cost us some money." From local artist Thor Johnson, via Facebook:
Uncategorized
A sampling of texts/emails/Facebook messages/conversations from Saturday: "This new 94.5 is amazing." "So is the updated 93.3" "That one is bullsh*t. 94.5 plays Lil Keke. And Fat Pat." "Please blog ASAP about the new format for 94.5: classic hip-hop." "If I were the editor of Morning News, Vognar would already be hard at work on a front-page story about this."