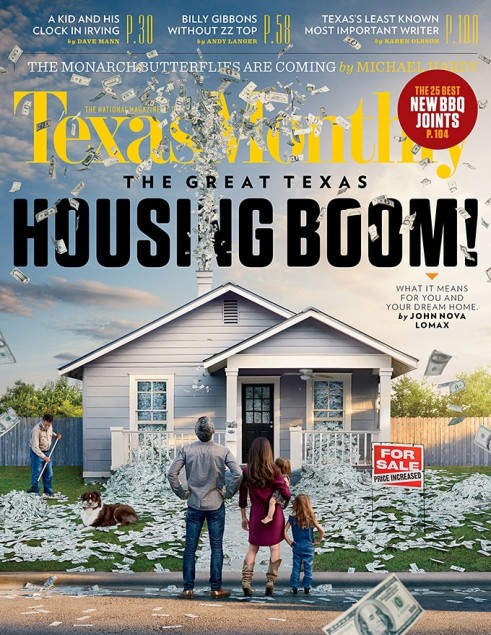 The cover story of the November Texas Monthly is all about the Texas housing boom. You should read it, if only because it will likely be the only story ever written that quotes Eric Celeste, Jim Schutze, and Candy Evans. I'm trying to imagine another possible story for which it would make sense to quote those three. The Venn diagram doesn't provide much overlap. Let's see. Eric and Candy are both huge Tottenham Hotspur fans, but Jim doesn't follow soccer at all. And while Jim and Candy are both avid scrapbookers, Eric couldn't give a damn. So I think this story is it.
Anyway, give it a read. The three make Dallas sound like the best place on earth to live. Which, of course, it is.
Get the D Brief Newsletter
Dallas' most important news stories of the week, delivered to your inbox each Sunday.