Dallas women and men are usually really good at The Bachelor. Over 24 seasons, ABC has figured out that North Texas is a hotbed of hot people eager to get on reality TV. Local alumni of the franchise include The Bachelor(ette) leads Rachel Lindsay, Jojo Fletcher, and Sean Lowe, and a long list of contestants, some of whom appeared on the spinoff Bachelor in Paradise, like Adam Gottschalk and Connor Saeli. 
This season is a little lighter on DFW folks. There were two Dallas-area women introduced on Monday's tumultuous premiere, and only one of them made it past the first episode. 
Avonlea (no last initial needed with a name like that), a 27-year-old cattle rancher and fashion model from Fort Worth, got the axe despite having the best occupation for reality TV I've ever heard of. I wondered if she was exaggerating about being a cattle rancher, but a Google search unearthed this amazing interview on TCU360. College-aged Avonlea explains that she chose to follow in her family's footsteps despite being too hot to be a farmer: "Who's going to hire a girl to do Ranch Management, especially a blonde like me who looks like a bimbo," she muses. Prove 'em wrong, girl! Anyway, like I said, she went home during the first episode.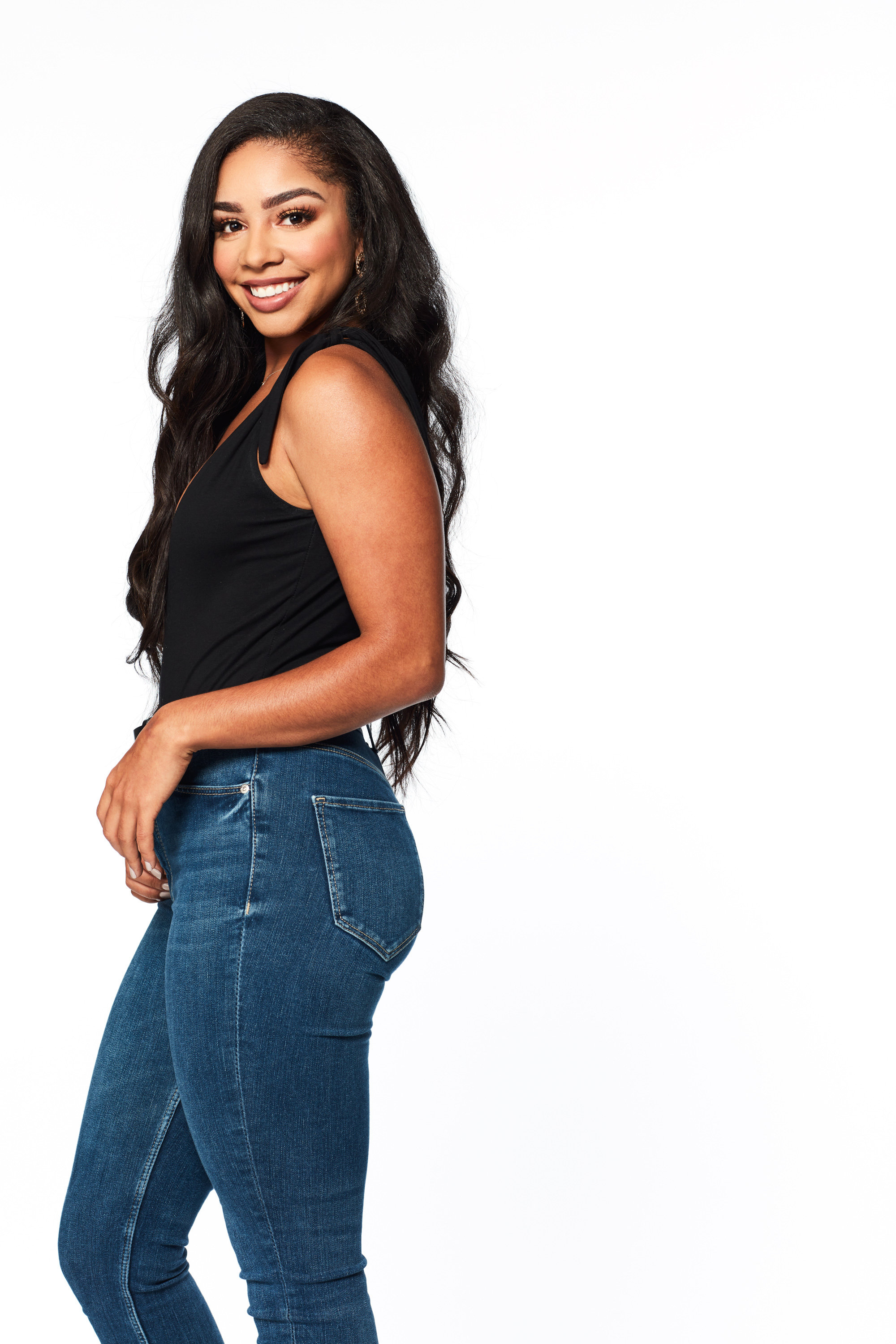 The remaining Dallasite vying for Pilot Pete's obviously-still-broken heart is Deandra Kanu, a 23-year-old home care coordinator from Plano. She vlogs in her free time, of course. She exited the limo wearing a windmill on her back, a reference to Peter's infamous windmill sex spree last season, an incident which producers will never, ever let us forget. It's the Colton's virginity of this season. Deandra introduced herself by asking Peter if he was ready for another round, ha ha this is so uncomfortable. 
As cringe-inducing as her entrance was, we respect Deandra for sticking to her guns and wearing the windmill apparatus throughout the cocktail party, though we wish she would've matched it to her dress better. Her bold move paid off and she was given a rose and a golden ticket to a group date with nine other ladies. 
That was her last appearance on the episode, but it was not the windmill's. The second group date saw Peter taking another batch of new girlfriends to the Avalon Theatre, where his ex Hannah Windmill Brown was standing on stage next to the monumental symbol of their love. She became emotionally unhinged and admitted that she might still love Peter. The premiere left viewers wondering if the windmill lovers will reunite, or if Hannah will join the girls back at the villa, which seems like it should be against the law. 
Does our Dallas girl Deandra stand a chance, or was the windmill on her back a subtle foreshadowing of Peter's true heart's desire? Probably neither. This man is clearly not emotionally available. Still, we can't help but hope that our North Texas representative sticks around.
Get the FrontRow Newsletter
Get a front row seat to the best shows, arts, and things to do across North Texas. Never miss a beat.