When Adam Gottschalk was eliminated on episode 7 of Rachel Lindsay's season of The Bachelorette, there was confusion in the Twitterverse. Wait, who is Adam G.? The guy with the doll? On a season that focused far too much on tertiary terrors (Lee) and the human man version of a vanity license plate on a bright yellow Hummer who calls himself Whaboom, footage of a normal, well-adjusted man who actually seemed like boyfriend material tragically hit the cutting room floor.
Here, I catch up with the Dallas real estate agent to find  out what we missed, how his slightly creepy but mostly captivating doll friend Adam Jr. came to be, and whether or not he'll appear (and maybe actually get some screen time) in Paradise this year.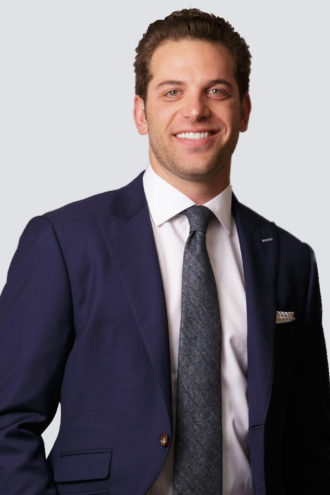 How did you end up on the show?
One of my good friends from college, Allie Ives, was a fan of the show and really wanted me to go on. She must have just written one hell of an application for me. In September of last year, I got a call from one of the casting producers saying they'd gotten my application and couldn't stop laughing and that they needed to meet me.
I was out in Los Angeles for a friend's wedding in November, so I reached out to see if they wanted to meet. I met with about four or five casting producers and at the end of the meeting they handed me a packet. Sometime in January, I got a call that I was in the top fifty guys. When Rachel was announced as The Bachelorette they called to ask me if I was still on board, and I said "let's do it."
You're in real estate here in Dallas. How did your company handle you leaving for the show?
My boss and his wife are fans and he told me to just go and have the time of my life. I couldn't have a cellphone or access email on the show so they really helped me out. The support was overwhelming.
Okay, tell me everything about Adam Jr., (my favorite gimmick of all time). 
Originally, I was going to come out of the limo with a Dallas Cowboys helmet on, but we couldn't get clearance from the NFL. Before the show starts, you're held in a hotel room by yourself with nothing but producers coming in and out. I made this little mannequin with some pillows which always made the producers laugh. The night before the limo entrances, one producer who knew Rachel well from last season said he had an idea for how I could stand out. At first, I was like, "hell no," [when they suggested the doll], but he said they would make sure it wouldn't be like a ventriloquist thing or anything creepy. They got a little mannequin, and took care of giving it multiple outfits throughout the show while it traveled with us. I suggested we call him AJ (for Adam Jr.). When I first saw him, he was dressed in a full three-piece suit.
He really started to become the mascot for the show. His fingers were soft so he could grab things. Guys would take shots with him and high five him. I did not know he was going to be French. [Laughs]
Hi, Adam Jr.! #TheBachelorette pic.twitter.com/mdGPYFOUUC

— The Bachelorette (@BacheloretteABC) June 6, 2017
What happened to Adam Jr.?
Right before I left the show the top six guys signed him in Geneva. I'm heading to Los Angeles this weekend to tape the "Men Tell All" episode, and the rest of the guys are going to sign him there. We're going to raffle him off for charity.
What was your first night in the mansion like? Was there anyone who stood out as a frontrunner or that you clicked with right away?
It's very overwhelming. There were 31 guys so it was hard to remember everyone's name. The first person that really stood out to me was actually Bryan. We were roommates in a lot of the hotels we stayed, so I really got the opportunity to get to know him well. I also got really close with Dean, Eric, Iggy, and Diggy, and then Peter and Matt toward the end.
Adam Jr. hopes you'll join us next week for #TheBachelorette! 🎧 pic.twitter.com/jVdFqnh0sF

— The Bachelorette (@BacheloretteABC) June 20, 2017
One of the reasons I think we didn't get to see much of your story was that the show focused too much on the Lee drama. Do you have any thoughts on him?
Don't worry, at the "Men Tell All," we will talk about Lee. [Laughs]
Was there anything that got cut from your storyline that you wished had been aired?
There were a lot of scenes they didn't show with Adam Jr. One night during a rose ceremony, Rachel and I made crepes—I'm a really good chef. At a rose ceremony in Copenhagen, I interrupted it to tell Rachel how I felt about her, and they didn't show that.
There were a lot of conversations that weren't shown, and I know people were confused on how I got so far in the show, but I know the relationship that I had with Rachel.
Are you going to be on Bachelor in Paradise this year?
Now that I've been eliminated from the show, I can tell you that yes, I'm going to be on this season.
Can you tell me anything about it?
You'll just have to stay tuned. It will be very interesting to say the least. [Laughs]
Tell me about your life in Dallas.
I work for a commercial real estate firm called Strive. There are 11 agents that work here and we deal with retail investment sales.
What neighborhood do you live in?
Around the Turtle Creek area.
How did you end up in Dallas?
My brother played football at SMU. I was living in Los Angeles at the time, but I wanted to get into real estate. I loved the nightlife, the central location, and everything Dallas has to offer. I've been living here for four years and it's been a lot of fun.
THIS INTERVIEW HAS BEEN EDITED AND CONDENSED for clarity.
SaveSave
SaveSave
SaveSave
Get the FrontRow Newsletter
Get a front row seat to the best shows, arts, and things to do across North Texas. Never miss a beat.