No, I'm not crazy. We all know the spotlight belongs to Jason Robertson for reasons every hockey fan is well aware of. Robertson just set the Stars record for points in a season with 101 (and counting). He's a landlord in every opposing team's zone. You could make a case he's stealing the spotlight from Austin Matthews as the face of American hockey before our very eyes. But Robertson, now fifth on the all-time franchise scoring list, wasn't the only one who made history on Monday night against Nashville. 
With his two-point night, Joe Pavelski moved to fifth in the all-time scoring for a center his age. He's now top 100 among the most productive players ever, just ahead of Jason Spezza and Claude Giroux. With a playoff berth clinched, Pavelski's achievement deserves its own special punctuation.
So I'm calling it now: with the playoffs looming, Pavelski will be Dallas' most important player from here on out.
You might notice my careful wording. It's important to distinguish "best" from "most important." We don't need to rehash what makes the Stars' top line so dominant. After all, on any given night Pavelski is part of a trio of forwards who have no equal. Over the last two seasons, they're a plus-330 in scoring chances. They've outscored their opponents 100-58. That's 25 more goals than Toronto's vaunted combo of Matthews, Michael Bunting, and Mitch Marner. However, this isn't about what Pavelski, Robertson, and Roope Hintz are capable of on any given night. This is about the thresher of the playoff nights to come. 
Framed this way, Pavelski is on a level unlike anyone else. He is in exclusive company, alongside the likes of Sidney Crosby, Evgeni Malkin, Nikita Kucherov, Alex Ovechkin, Patrick Kane, and David Krejci. They're the only players with more playoff points than Pavelski's 125; in turn, Pavelski is the only elite playoff performer on this list without a Cup. He's one of only five players with more than 165 games who hasn't won hockey's grandest prize.
Nobody in the sport should want to escape hockey's existential fatigue more than Pavelski, and only a Stanley Cup will deliver that. So, narratively, it fit that Pavelski led the team in goals when the Stars defied the odds and punched their ticket to the Cup Final in 2020. They didn't have Robertson at the time (well, technically), but they did have him in 2022. Not only did Pavelski lead the team in goals again, but he was also Dallas' point leader, with six in seven games. 
The 38-year-old's presence is bigger than the statistics. It's also about taking the pressure off of younger players who haven't experienced the Stanley Cup playoffs. Wyatt Johnston is a potential star, but the playoffs will be a learning experience. Don't be surprised if he struggles to adjust. We saw that with Robertson last season against Calgary. That's not to say I expect Robertson to struggle again; just that Robertson is still learning about the sweet science of playoff hockey. For Pavelski, another round of playoff hockey is just a new war with old friends.   
I can't stress Pavelski's importance in the context of the playoffs enough, but I also want to step back and look at his regular-season performance because I believe it explains why the Stars should feel confident expecting more of the same when they face one of Minnesota, Colorado, or Seattle. It'd be easy for him to let his two superstar linemates do all the work. But Pavelski uses the regular season as his eager tribute to the playoff gods. How else to explain this?
Pay attention to the gray boxes (the expected goal share for when Dallas shares the ice with Pavelski) versus the red (the expected goal share for when Dallas does not share the ice with Pavelski). It's rare that the numbers are so black and white, but there it is: to a man, Pavelski makes his teammates better offensively and defensively. (We'll ignore the Robertson exception for this season.) Since Pavelski put on a victory green sweater in 2019, Dallas is a team-high plus-50 with him on the ice versus without him. In the two postseasons since his arrival, Dallas is minus-9 without him. No other player's absence is felt more during the postseason, at least statistically. He's not a playoff performer because he "rises" to the occasion. He's a playoff performer because he doesn't need to take his game to another level when the postseason rolls around.
He can't do it alone, however. Tyler Seguin's line hasn't had chemistry all year, so as good as the newly acquired Max Domi has the potential to be, I'm not sure a new face added to a struggling duo against better competition will magically fix Dallas' secondary scoring problem. On the other end, Ryan Suter rightfully receives criticism, but Esa Lindell and Jani Hakanpaa have escaped the spotlight despite trending down. Dallas' defensive group has been on a steady decline all season, and now, per Evolving-Hockey, ranks 20th. Miro Heiskanen and Jake Oettinger can paper over only so many problems. 
That's not counting the unique challenges the playoffs typically present. The difference between playoff teams and non-playoff teams is goaltending; non-playoff teams are averaging a .912 save percentage versus the contender averaging .920. As good as Oettinger has been, two of his potential opponents (Colorado's Alexander Georgiev and Minnesota's Filip Gustavsson) have higher save percentages. The point in all this data? These playoff games will be wars of attrition, and if last year was any indication, the margin for error will be smaller than ever. Nobody has proven himself built for this singular trial better than the Wisconsin native.     
None of this is to diminish what other players have to offer. You'll notice I haven't talked up Pavelski's "experience." Because I consider it irrelevant? No. It's just that the playoffs are about decision-making under the most extreme pressure, and experience alone only counts for much, at least scientifically speaking unless that experience can be transformed into a tangible performance. We saw—and felt—that last year. While plenty of battle-tested players (and personnel) laid an egg against Calgary, Oettinger, the team's least experienced player, turned in the performance of a lifetime. Pavelski isn't just the guy who can offer young players like Johnston, Ty Dellandrea, and Thomas Harley (who looked fantastic against the Predators) words of encouragement and organize fun practices. He's also the guy who's going to set the expectations with effort and execution.  
That's the thing about playoff hockey. It isn't just a contest of wills. It is also a tournament of cruelty at times. As someone who used to cover MMA, I don't use those words lightly. I don't think hockey fans realize just how the sport looks to outsiders. Fistfighting is allowed, and despite the decline in fighting majors, there's no evidence to indicate that hockey has gotten any softer. If anything, the violence is simply more elegant, even being palatable enough for the NHL's marketing campaigns. 
I mention this because nobody is as fearless as Pavelski. Heck, he basically won an award for it, as this year he was voted (by more than 600 of his peers) as the league's most effective net-front player. Dallas' young players aren't going to remember the good vibes off the ice when the air is thinner and the vision gets blurry. They're going to remember who's leading the charge. That might sound overly dramatic, but tell that to Patrice Bergeron, who played the 2013 Cup Finals with a broken rib, torn cartilage, and a separated shoulder.     
Only a handful of players know what it takes to perform in the playoffs at a high level. Only one of them hasn't been fortunate enough to be rewarded for a lifetime of effort. And if Joe Pavelski continues to deliver his best, perhaps this is the year his team takes him the rest of the way.
Get the ItList Newsletter
Be the first to know about Dallas' best events, contests, giveaways, and happenings each month.
Author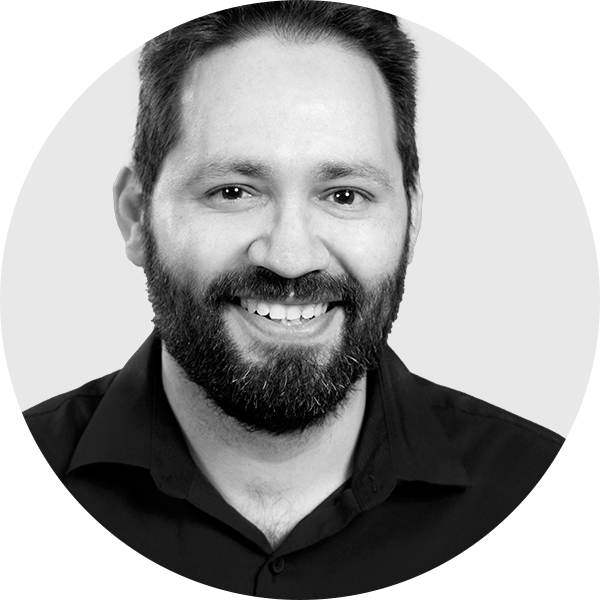 David Castillo covers the Stars for StrongSide. He has written for SB Nation and Wrong Side of the Red Line,…