March has been good to the Dallas Stars, Saturday evening notwithstanding. Dallas is a respectable 8-4-1. Miro Heiskanen is on the most productive stretch of his career, with 21 points in 13 games. Not only does that lead the team for the month, but against Pittsburgh on Thursday, Heiskanen set a franchise record for the longest point streak by a defensemen. Jamie Benn has 18 points in that same stretch, outscoring even the top line. Tyler Seguin is back, and Jake Oettinger made a statement against the Penguins after an otherwise tough month. Unfortunately, the Stars do have a problem. And it's about the competition, who have officially knocked Dallas from their regular season throne.
All season long, we keep hearing about how the West is "wide open." Because this is always framed in the context of the Eastern Conference, the most charitable interpretation is that the West is inferior, and the least is often that it might just not be that good at all. This isn't true. Five of the top 10 shot-generating teams are in the West. The top half of the league in terms of expected goal share consists of teams in the West.
Dallas is one of those teams. And when you break down team ability by the plus/minus of their goal components (shooting ability, shot volume, shot quality, and save percentage), the Stars rank among the Eastern elite and alongside a few Western peers. This "wide open West" narrative undersells what the Stars have accomplished—and also the challenge that lies ahead.
Until Minnesota's win over Chicago, Dallas had held its top spot in the Central since the All-Star break. Nothing's really changed, though. Consider its average control of shots (CF%), goals (GF%), and expected goal share (xGF%). Dallas has gone from ranking 12th (CF), 10th (GF), and 16th (xGF) from October through December to 12th, 12th, and 7th from January through March. Critically, the Stars are getting better where it counts the most: controlling shot quality. The only real difference between the first three months versus the last three is Dallas' save percentage, which went from ninth to 11th. As mentioned, that's the good news. The bad news is that everyone else is catching up.
Per Micah Blake McCurdy's first-round matchup odds, right now the Stars are most likely to face either Minnesota (22 percent chance), Colorado (also 22), or Seattle (at 21 percent).
Let's start with Minnesota, a matchup that'll happen as long as Colorado wins the division. Like Dallas, the Wild haven't gotten a lot of respect. Their trade deadline was unspectacular, but their trade for goaltender Filip Gustavsson in the summer is paying off in a big way. Thanks to Gustavsson, Minnesota is one of the stingiest teams in the league. How stingy? The Wild are second only to the Bruins in goals allowed per 60 minutes of even-strength play. This might look like a favorable matchup for Dallas, but not if it becomes a war of attrition.
Minnesota outranks Dallas in four of five key defensive categories thanks to a deep blueline group and one of the few goaltenders who can go toe to toe with Oettinger. (Gustavsson has an absurd .932 save percentage this season, with 13 more goals saved above expected than Oettinger.) According to Dom Luszczyszyn's Game Score model, Minnesota also has the edge in star power.
Does this check out? I'm not sold. Minnesota deserves the respect of a worthy opponent, but Roope Hintz's line is outscoring opponents 43 to 22, by far the league's biggest gap. The other X-factors are Wyatt Johnston and trade-deadline pickup Evgenii Dadonov. Believe it or not, Johnston's line with Benn and Dadonov is actually outscoring the top line (!) in expected goals per 60 minutes of even-strength play, with 3.99 to Hintz's 3.34. They're not as dominant in terms of possession because they also give up more (3.29 goals against per 60 to 2.29), but I would argue that Minnesota's defense will have a tougher time with Dallas' offense than Dallas' defense will have with Minnesota's offense. It's not an easy matchup, but it's probably Dallas' most ideal first-round opponent. Minnesota poses just enough of a threat to bring out the best in Dallas without overwhelming them.
The other likely matchup is what many would consider the worst-case scenario: a first-round matchup with the defending Cup champs, which would depend on Minnesota grabbing first in the Central. I don't get why Colorado goes unmentioned as the seat of power in the West. The Avalanche's lack of dominance is mind-numbingly simple: they've had Nathan MacKinnon and Cale Makar available for fewer than 60 games, Gabriel Landeskog for none, and two of their top four defenders (Josh Manson and Bowen Byram) have missed more than half the season. No wonder they're struggling. That they've managed to scrap their way into a potential top seed should be a bigger story. Colorado is top-five in even-strength shot generation, and they're top-10 in shots generated off the cycle and on the rush.
Assuming they get Dallas to run and gun, how does Dallas fare?
Mas o menos. Despite the volume they generate, the Avs aren't the most effective goal-scoring team, but they do profile like the broadly better offensive team. What's funny here is their "GAx" or goals above expected. I mention it because this is where fortunes could easily change. Believe it or not, Dallas isn't a terribly lucky shooting team, at least at even strength. In fact, the Stars are 14th in shooting percentage as a group, which is well below what you'd expect given a) their roster and b) the shot quality they generate. However, the matchup turning the tide in Dallas' favor is not just a matter of luck. Colorado likes to attack off the rush, which the Stars happen to be good at defending. They rank seventh in rush defense per All Three Zones.
Beyond the obvious health question, what makes a Colorado matchup so difficult is that the Stars would throw a lot of untested players right into the fire against a motivated, battle-hardened squad. Johnston, Ty Dellandrea, and Nils Lundkvist (depending on how tight the leash is) won't have room for playoff growing pains against a team this good, and that's before considering whether injuries could force players from Cedar Park to enter the fray. Dallas bodied the Avalanche in their last outing, but they still lost the season series. The team would never cop to it, but there's no shame in losing a few games down the stretch if it means avoiding a first-round matchup with the champs.
The Seattle Kraken is the last team Dallas has a good chance of playing. It's easy to dismiss Seattle's success as nothing more than a distant cousin of Vegas' expansion success. But that's not what I see. I see the mechanics of expansion exploiting inefficiencies of the traditional market, with role players and no movement clauses pushing out talents (free of charge, no less) such as Jared McCann, Daniel Sprong, Eeli Tolvanen, Vince Dunn, Shea Theodore, Jonathan Marchessault, and Reilly Smith. Time revealed Vegas to be legit, just as it will Seattle.
That's where Dallas may find trouble with a Kraken team that, believe it or not, is a superior possession team in almost every way.
The only category Dallas outshines Seattle in is expected goal share. Otherwise, Seattle is a top-10 team across every other category. Scary stuff, right?
Well, any playoff series is decided by more than just raw possession. Just like last year, Seattle still isn't getting quality goaltending. Philipp Grubauer and Martin Jones are both under .900 in save percentage. (For perspective, Oettinger's backup, Scott Wedgewood, has a .913 save percentage.)
So: Minnesota, Colorado, Seattle, and an outside chance of Winnipeg, which is currently suffering from the problems that always seem to follow Rick Bowness-led teams, but also has a special goaltender. Connor Hellebuyck is one of the few who can outduel Oettinger. (And we know how Bowness goaltenders tend to rise to the occasion in the postseason.) No matter the opponent, Dallas is in for a tough playoff series. Win that, and it only gets tougher. Edmonton, for example, may not look it, but they have a higher expected goal share than Boston—and, you know, the best player in the world.
My tune hasn't changed since November, when I felt comfortable calling this team a contender. But there are no paved roads from here on out. Is there enough on hand to get to the Cup final? I don't know. But a year ago at this time, the Stars were limping into the postseason and awaiting its fate against a top seed in the West. Now they are the team in line for the top seed. Whatever else happens, it's a good sign that Dallas can finally talk about scouting the postseason competition as the hammer, not the nail.
Get the ItList Newsletter
Be the first to know about Dallas' best events, contests, giveaways, and happenings each month.
Author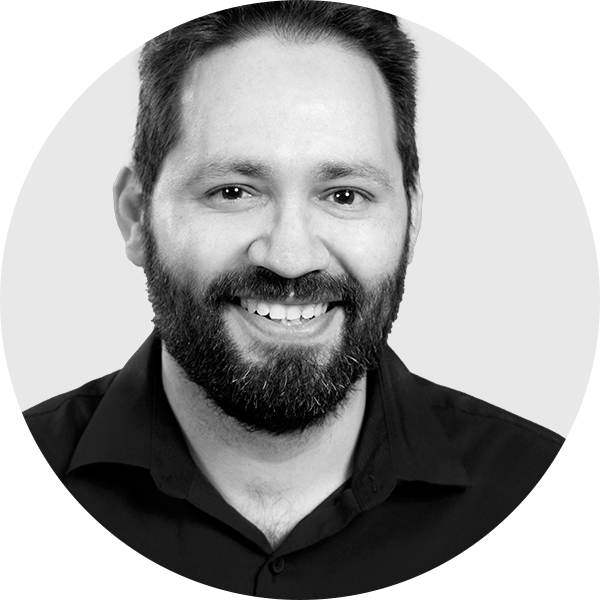 David Castillo covers the Stars for StrongSide. He has written for SB Nation and Wrong Side of the Red Line,…