The playoffs are complicated. Each series is its own story, and each game is its own chapter encompassing a dozen moments and plot points. But the playoffs can also be simple. Each of those moments, those plot points, falls into one of two buckets: the things we observe and the emotions they inspire within us. That's what we're here to talk about.
What We Saw
If you've followed this team from the jump, you probably saw this coming.
Ever since Dallas' early-season struggles on the road, we saw something like this coming. Ever since the John Klingberg trade rumors, we saw something like this coming. Ever since Dallas' late-season losing streak, we saw something like this coming. A lot of people will say that what we watched last night was inevitable. And you know what? I hate to say it, but they're right.
What other conclusion can you draw from Jake Oettinger playing an all-timer of a game and Dallas still losing? We're not talking about Ben Bishop's brilliant performance in 2019. This was a level beyond that. It was mythology. Literally one of the seven best goaltending performances in the playoffs since 2007. And the Stars couldn't take advantage.
The guts of this team—without Jason Robertson, or Jake Oettinger no less—were good enough to get within two wins of winning a Stanley Cup. Regardless of how they performed, we could always look back to 2020 and say, "See! That's what they're capable of." But that's the problem with this team. We're always seeing two different versions of them. In Game 6, we saw a team that wouldn't rest on its laurels and pressed the action with the lead. In Game 7, we saw a team that got outshot 22 to 3 in one period. Last night, we saw what the team looks like when their goalie is bailing them out and what they look like when said goalie can't afford one … single … mistake.
We'll find silver linings once we get some distance from this. But if you're asking me what I saw last night, in that moment? I saw a team that thinks it can cheat the long-term process for a short-term result. That Oettinger's savage effort wasn't enough to do even that is the greatest indictment. And that's a shame. —David Castillo
What It Felt Like
The ultimate acid test of Dallas Stars hockey. Snag a quick lead. Then, after relinquishing it, snatch it back before Calgary's game-tying goal could even get announced to the crowd at Scotiabank Saddledome. In the moments between—and after the Flames level it once again—defend like hell as you demand the impossible of your goaltender: to hold on until his knuckles are pale and bloodless, to court perfection while his teammates barely flirt with competence on offense. Not enough to win in regulation? Then sneak into overtime, which had proven so fruitful all season long, and sell out for one final strike. And, finally, hope. Lots and lots of hope.
They failed. Of course they failed. Teams that get outshot on goal 64 to 28 do not win Game 7s, nor should they. That the outcome hung in the balance for more than 75 minutes is a testament to Oettinger, who asserted himself as Dallas' identity over the course of these seven games. He provided the Stars license to embrace their worst impulses and very nearly justified it, too. Who wouldn't be tempted to heap more and more on his young shoulders as he proves so precocious, so unflappable, so dominant? Who wouldn't believe he can do anything after one of the greatest playoff performances in the history of this city?
But no matter how legendary Oettinger's Game 7 was, they shouldn't. This felt like the end of something: not only the 2021-22 Stars season but any fleeting hope that who they are and how they play is enough. That, no, their regular-season vulnerabilities can't be written off under the auspice of this style playing up in the postseason. Last night proved there is no better backbone for what they want to do and thus, no better demonstration of why they shouldn't want it.
So this needs to be the wake-up call to change something—more likely, many things. It won't be perfect, not with tens of millions tied up in players unable to give what their cap holds demand. But it can be better. And the first step toward getting there is realizing that a goalie's very best can't be good enough on its own. —Mike Piellucci
Get our weekly recap
Brings new meaning to the phrase Sunday Funday. No spam, ever.
Authors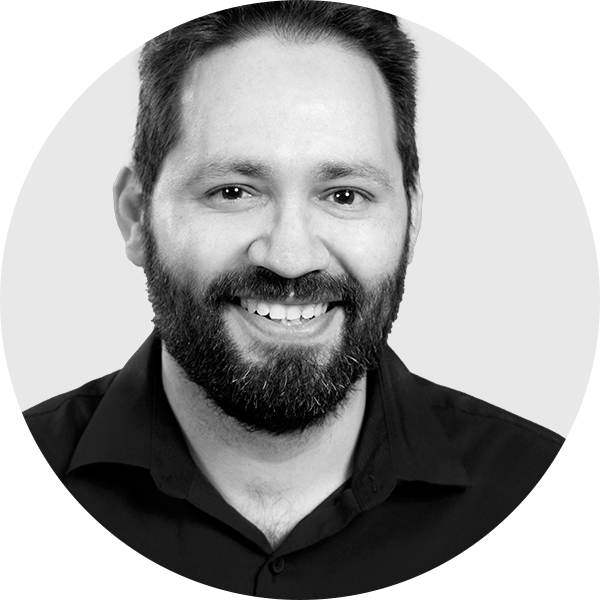 David Castillo covers the Stars for StrongSide. He has written for SB Nation and Wrong Side of the Red Line,…
Mike Piellucci is D Magazine's sports editor. He is a former staffer at The Athletic and VICE, and his freelance…