Not to be obnoxious about it, but I told you so. Wyatt Johnston is the real deal. When your OHL accolades include a points pace similar to John Tavares, when you've won the same junior awards that went to players such as Connor McDavid and Nick Suzuki, and when the fancy stats further illustrate your talent, the hockey universe tends to unfold as it should. There's no science to predicting a player's future value, but sometimes it's kind of obvious. Johnston is undoubtedly a standout on a competitive Stars team. He's third in the league among rookies in goal-scoring and sixth on the team in goals. But is he being snubbed in the discussion for the Calder Trophy, which goes to the NHL's top rookie? 
Johnston's importance to Dallas runs much deeper, but let's talk about the Calder race anyway.
As we saw with Jason Robertson in 2020-21, the race to see who wins the Calder is less interesting for its eventual outcome than what it reveals about each player's future value. To be clear, Johnston is not better than the Kraken's Matty Beniers, the frontrunner for the award. Beniers' only competition is Owen Power, Buffalo's 6-foot-6 smooth-skating defender. But Johnston is right there with a group of his forward peers, including Jack Quinn, Mason McTavish, Matias Maccelli, Fabian Zetterlund, and Cole Perfetti. You just wouldn't know it from hockey's coverage of the Calder race. 
When The Athletic submitted its Calder list at the beginning of February, Johnston wasn't on it. He wasn't on the list ESPN put out last week, either; he didn't even receive an honorable mention. The always-great-but-this-time-wrong EPRinkside didn't have him on an otherwise exhaustive list. The only exception I could find was at The Hockey News, which had him listed 10th. Yes, a lot can change from week to week, but Johnston continues to excel, which makes his absence all the more strange. 
I don't believe this is about a bias in coverage so much as it is about a draft bias. Beniers, Power, and McTavish were the stars going into the 2021 draft, and they formed the class's top three. Johnston, conversely, was a long shot to everyone but Jim Nill and his amateur scouting staff, led by Joe McDonnell. The other reason Johnston isn't in the picture is that the Calder is a points race, not a performance assessment, and Johnston makes his case in the latter category.
I'm going to jump into some extra fancy stats, but before I do, let's simplify analytics into a pair of video highlights. Consider the following two Johnston plays, neither of which resulted in a goal. In November, Johnston beat multiple Lightning players to grab his own rebound. It was the kind of play that would have been on highlight reels had he scored. In January, Johnston tried a scintillating double wraparound against Carolina; it's another play that would have been goal-of-the-year material had the puck gone in. These are the plays that won't show up on his scoresheet, and they won't factor into his plus/minus. However, they do go into his expected goal models, which include rebounds and shot distance to give us a better sense of raw performance rather than broad production.    
With that in mind I looked at how Johnston compares to his peers in terms of the goals he should generate based on shot quality (xEVO), the total offense we should expect as a result at even strength and on the power play (xOff), the ratio of offense he creates compared to opponents when he's on the ice (xGAR), and how that translates into wins (xWAR).
That's the stuff. Johnston rates higher than Beniers in terms of expected goals and expected total offense. He's second only to Beniers when looking at the expected value (whether translated in terms of goals or wins) of his share of offense created and offense allowed. If you're having trouble wrapping your head around the notion that Johnston, who is sixth in rookie scoring, is neck and neck with Beniers in certain categories, go back to those highlights. Then consider that the numbers above are giving him extra credit for his even-strength scoring—where he ranks third in points among rookies—and the quality offense he generates, whether it registered on the scoresheet or not. And Johnston is more than a scorer: His defense has been a big part of why he has avoided the healthy scratch and why Dallas decided early he wouldn't be sent back down.      
Johnston is not just a function of his linemates, though. In fact, his Calder peers grade out as having better support in most cases. Using the same metrics as above, here is the breakdown for each candidate's two most common linemates. 
Jamie Benn, who has amassed more than half of his 46 points on the power play, rates middle of the pack in terms of offensive performance, while Ty Dellandrea is lower. It's easy to look at that line and declare it a smashing success. That's what you'll hear everywhere else. Between Benn's renaissance and Dellandrea's mature two-way presence, there's no reason to change what's working. Per MoneyPuck, the trio is controlling 55 percent of the expected goal share. However, change is going to come by the March 3 trade deadline.
Dallas has been linked to Patrick Kane and Tyler Bertuzzi. (The former would be a huge mistake, but that's neither here nor there.) At first glance, a 19-year-old rookie won't factor into Nill's approach to the deadline. But just as things could change for the roster, things could change for how its talent is maximized. In juniors, Johnston was less of a goal scorer than he was a playmaker. It's worth asking: what would it be worth to the Stars' offense to improve the Johnston line? If he has more to give, which the numbers suggest, why not tap into that potential now rather than wait until later?   
NHL teams tend to be bad at development. But the Stars are in the midst of an instructive case study in another kind of development. Part of Pete DeBoer's strategy to get more out of Benn is to give him less. Why shouldn't the same principle work in reverse? Why not try getting more out of Johnston by giving him more? The conventional wisdom is that Dallas needs a right winger for Mason Marchment and Tyler Seguin, but I don't think it's crazy to consider adding a piece such as Bertuzzi to play on Johnston's line. I'm not a big fan of seeing Radek Faksa, on pace for an aggressively meager 18 points, next to Seguin, but 97 minutes together is not insignificant, and within those minutes, they've controlled almost 60 percent of the on-ice expected goal share. Who goes where is not the point, though. The point is that Johnston is capable of more than he has shown, and the Stars should aggressively attempt to extract more out of that resource. They're going to need every ounce of value come playoff time anyway.  
While some of this might sound crazy, history suggests otherwise. The record books are littered with rookies making names for themselves in the postseason. Sure, there are the greats like Brett Hull (1988), Jacques Lemaire (1968), and Pavel Bure (1992). But there are also plenty of names Johnston has the potential to emulate: Tyler Toffoli (2014), Jake Guentzel (2017), Alex Tuch (2018), and yes, Denis Gurianov (2020), who believe it or not ranks eighth all-time in rookie playoff goal scoring. So much is always made about the value of veteran savvy. What about the value of fresh enthusiasm?
As it stands, the Stars are sitting pretty. They continue to lead the Central and are seventh in the league in points. But you can't take anything for granted, especially as the deadline approaches. The teams who have gotten ahead of the deadline have seen immediate returns, with Vladimir Tarasenko filling out the Rangers' top six, and Bo Horvat helping put the Islanders back in the thick of it. The West is said to be wide open.
That's only for now, however. The West is wide open as long as Colorado isn't 100 percent healthy, and assuming serious buyers such as Edmonton and Winnipeg don't find exactly what they need. Given the playoff history of expansion teams, don't count out Seattle, either. Even if these teams seem like paper tigers right now, do the Stars merely want to win the Western Conference? Or is the Stanley Cup the goal? If it's the latter, they need to maneuver as if they're preparing for a series against Boston or Tampa Bay—two teams that just bested them.
Johnston is a really good young player on a contending team. Whether the Stars challenge him to be even better might go a long way in determining just how far they advance.
Get the ItList Newsletter
Be the first to know about Dallas' best events, contests, giveaways, and happenings each month.
Author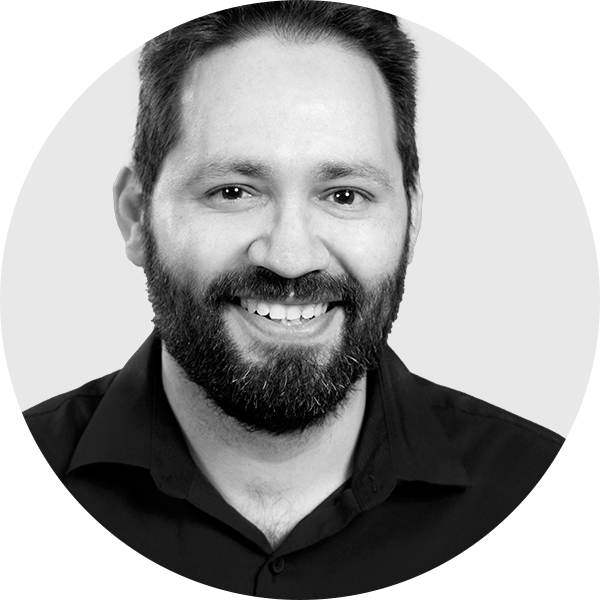 David Castillo covers the Stars for StrongSide. He has written for SB Nation and Wrong Side of the Red Line,…