Every once in a while, a team stumbles into one draft haul that shapes its future. In 2009, the New York Islanders drafted John Tavares, Anders Lee, Casey Cizikas, and Calvin De Haan in the same class. Not bad. In 2006, Boston drafted Phil Kessel, Milan Lucic, and Brad Marchand. Even better. In 2017, Dallas drafted Miro Heiskanen, Jake Oettinger, Jacob Peterson, and Jason Robertson. That's a Norris-caliber defender, a goalie with Vezina potential, a solid middle-six forward, and a winger with Art Ross potential. It's that last part that brings us here. While Stars fans certainly know how good Robertson is, I'm not sure the NHL does.
So, let's say it again: Jason Robertson has Art Ross potential. No, that's not hyperbole. As a rookie, Robertson's 45 points in 51 games put him on pace for 72 points. That number would represent one of the 50 best rookie performances of all time, right next to Patrick Kane and three points shy of Mike Modano's first year. This season, at 22 years of age, Robertson is now on pace for 94 points. Not only would that easily surpass Jamie Benn's Art Ross campaign, but it would also place him in the top eight in Stars history—above Modano and just below Neal Broten, two players whose jerseys have been retired. That would also be the highest point total of any forward from his draft class. Nico Hischier and Nolan Patrick, the top two forwards in that draft, don't even come close. The hindsight picks, Elias Pettersson and Drake Batherson, fall just short, too.
Perhaps we should have seen this coming. Robertson was a known commodity who fell for one big reason. I'll let Steve Kournianos, who might have had the best soundbite of all going into the 2017 class, explain it: "If skating wasn't such a big deal, Robertson might have been a lock for the top five." Skating can be a real detriment to a player's potential. Top-10 picks like Jake Virtanen, Dylan Strome, Olli Juolevi, Jesperi Kotkaniemi, and even Alexis Lafreniere, the top selection in 2020, have struggled precisely because their skating isn't elite. It's not a small thing. Somehow it has become a small thing for Robertson. And while it was disappointing for Stars fans to see him get beat by Kirill Kaprizov for the Calder Trophy, the good news is that Robertson is on pace for something better.
We've talked before about what even-strength scoring rates can tell us about a forward's true role. After all, raw totals can be influenced by games-played discrepancies, special teams, and usage. To recap, a true No. 1 forward will give you 2.5 or more even-strength points per hour. So let's consider Robertson's production pace compared to his Calder peers. If we took away special teams for each of the last 10 forward Calder winners, how would Robertson fare? I've bolded the numbers that stand out as well above average.
Of the last 10 Calder winners, only Mathew Barzal scored at a higher even-strength rate. I included primary assist and goal rates to give us a better sense of distinguishing the singular threats (like Jeff Skinner) from the more dynamic threats (like Robertson). Not only does the Stars winger stack up with the best, but he did so as a primary source passer and elite finisher. Only Kaprizov was a similar dual threat.
As for the dreaded "sophomore slump," well, besides it not being an actual thing, let's look at the last 10 Calder winners' sophomore seasons. What did their improvement look like?
The first thing worth noting is that Robertson didn't lose the Calder to just another rookie. Kaprizov, like Robertson, is on track for something special. Still, both players are on absurd runs, each scoring at a higher rate than Auston Matthews did his sophomore campaign (in fairness, Matthews was a lot younger at the time). Can Robertson keep up his pace?
Normally I'd be skeptical, but since 2020, Robertson is among the NHL's five most productive even-strength forwards. Connor McDavid (3.51 points per hour) predictably holds the crown, but below him are Jonathan Huberdeau (3.44), Kaprizov (3.32), Mark Stone (3.24), and Robertson (3.23). Yes, there's a lot of hockey left to be played, but assuming Robertson can maintain his current pace, his two-year stretch of 3.23 points per hour would be bested by only Sidney Crosby (3.53 points from 2009 to 2011, and a ridiculous 4.42 from 2011 to 2013), Daniel Sedin (3.43 from 2009 to 2011), and McDavid (take your two-year pick). Not even Leon Draisailt has had a two-year run as high as Robertson's current pace. And these are his first two years in the NHL.
How is Robertson doing it? Most of the game's best forwards have a standout talent they can leverage to make the difference. McDavid, MacKinnon, and Barzal have their speed. Matthews, Huberdeau, and Skinner have their shots. Pettersson, Kaprizov, and Kane have their creativity. And most of them marry their best skill to a combination of other obvious talents.
Given that, it's easy to see why Robertson ultimately fell. He's a collection of blue-collar talents and elite perceptual awareness, but his skills don't stand out the way they do in other elite players. He's raw function over dynamic form. Robertson absolutely dominates shifts in the offensive zone. Nobody pressures like he does on the forecheck. He never seems to lose puck battles, he never wastes time, and his brain moves faster than his legs. He's a contradiction of talents: a power forward playing a small man's game. As The Athletic's Scott Wheeler wrote three years ago in his gifted series, "[Robertson] has learned that patience, timing, and the ability to lurk in space can be just as effective as impatience and power." He's clutch, too. In Robertson's draft year, he led the OHL with 11 game-winning goals. This season, Robertson leads the league in goals scored per hour (all situations) when the game is tied, or within one goal of being tied.
Even his skating has become something of a nominal strength. During the bubble run, Robertson worked with trainer James Gonzalez, who typically trains NFL running backs, to develop a better first step (the dominant criticism of his skating during his draft year). As The Athletic's Saad Yousuf reported, those workouts came at a recommended pace of two or three days a week. Robertson insisted on five.
2017 gave Dallas four regulars. To put that into perspective, roughly 40 players out of every draft class end up having careers of 300 games or more. That means, in all likelihood, Dallas drafted about 10 percent of that draft's regulars. But Robertson is no regular. He's part of an elite class. While fans may lament the first-world problem of maybe landing the second-best defenseman of that draft, it's become obvious who the best forward in that class was. Thankfully, he also plays for the Stars.
There are still a lot of unanswered questions about this team. It's easy to dwell on that uncertainty, and I'm just as guilty as anyone else. But there's nothing uncertain about what Dallas has in Robertson. He's a budding superstar with a megawatt smile, this team's best offensive weapon in the their hunt for a playoff spot. As long as Robertson is healthy, Dallas has a healthy chance. And over the next decade, he could give them a shot at much greater success, too.
Get the ItList Newsletter
Be the first to know about Dallas' best events, contests, giveaways, and happenings each month.
Author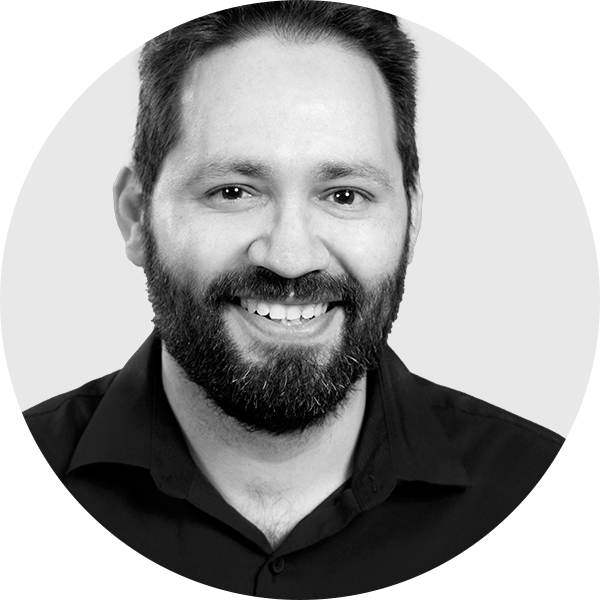 David Castillo covers the Stars for StrongSide. He has written for SB Nation and Wrong Side of the Red Line,…