Wyatt Johnston, Logan Stankoven, and Mavrik Bourque are here to play for the Dallas Stars. That's been their message for the past calendar year, and Jim Nill has received it, loud and clear. Last season, they each led their respective CHL leagues in scoring per game. That would be impressive enough, but apparently, they were just getting started. Johnston went on to lead the OHL in playoff scoring, winning the William Hanley Award for league's Most Outstanding Player. Stankoven led the WHL playoff scoring race, winning the Four Broncos Memorial Trophy for League MVP, and followed that up by becoming one of the top scorers at the World Juniors. As for Bourque, he just quietly won the Guy Lafleur Trophy for QMJHL playoff MVP. We can quibble over who stood out more at the Traverse City Prospect Tournament, but I would argue they all showed out to varying degrees. So, what more do they have left to prove?
Unfortunately for them, a lot. Talent at the junior level won't always translate to talent at the professional level. Prospects can falter if they were the byproduct of their teammates (see: Alex Turcotte getting drafted above fellow USDP standouts Trevor Zegras and Cole Caufield), or they fail to fix a critical weakness (Michael Dal Colle's skating), or their raw skill can't keep up with the NHL pace (Julius Honka), or they suffer rotten injury luck (Olli Juolevi and Gabe Vilardi).
There are political factors as well. Prospects have to deal with the shift in mentality from being leaders on their team to being cogs in the machine. For whatever reason, the NHL considers developing players and winning games mutually exclusive, which is how we end up with Caufield's backward development under former Montreal coach Dominique Ducharme. It's not enough for prospects to be good. They must leave no doubt and earn their coach's trust.
Whether or not those things come into play in Dallas remains to be seen. But they shouldn't. The Stars don't just need the trio's help—they should be desperate for it. John Klingberg's departure in free agency means losing points and effective control of the puck across all three zones. Jason Robertson being unsigned means Dallas' best goal scorer is on the shelf until a contract is finalized, further putting the pressure on the offense. And that's not even counting Father Time's impact on the 10th-oldest team in the league. The Stars' chances of success depend on their forwards' ability to take the pressure off their thin defense. Accordingly, Dallas will need its most talented scorers on the ice. Outside of their spectacular top line, these kids might be the best they've got.
Let's start with Johnston, the most hyped of the three. Thanks to EPRinkside's Mitch Brown, we have a CHL database to give us a comprehensive, macro-level view of his skills.
Brown's data relies on a relatively small sample of games, but it involves 82 different components tracked across multiple seasons. It's an excellent reference point. And looking at it, Johnston profiles exactly like what Dallas needs. He can shoot at a high level and pass at an even higher one. Johnston's passing (xA1/60) isn't just good, it's borderline historic. His 1.6 expected primary assist rate—defined as a pass leading to a shot expected to become a goal based on shot location, shot type, and preceding passes—is higher than the first and second overall picks of the 2020 draft (Alexis Lafrenière and Quinton Byfield), which is just bonkers.
He's also excellent at fighting through forecheckers to break into the offensive zone with control. In other words, he's the ideal triple threat.
I've already written plenty about him, but it's worth adding that the biggest argument in favor of Johnston is that he has the most pro-ready frame of the big three. Though a slender 6-foot-1, he's a mature problem solver who can win puck battles with smart positioning. Johnston would automatically be the Stars' best passer below the top line, which makes him the ideal candidate to break camp on the team.
One obstacle in the way of that is Dallas doesn't have room at center. That might mean shifting him to the wing (where he covers less ice), which would limit how much he could put his crackerjack vision on display. Is the team so committed to bringing a 19-year-old to the NHL that it would play him out of position? The other obstacle is Ty Dellandrea. Do the Stars, who think highly of the 18th overall pick from 2018, end up favoring his grittier style in the bottom six? Johnston's place will depend on whether or not he can find chemistry with the team's better shooters, where his passing can be taken advantage of instead of wasted.
But if not Johnston, what about the surging Stankoven?
Pay attention to his offensive involvement (xP1 Involvement%). It refers to the percentage of the team's total shot quality set up either directly (with a shot) or indirectly (with a pass) by Stankoven. Translation? For his junior team, he was the offense. It's also worth noting how much more effective he was than his teammates at breaking into the zone (Ctrl Entry Rel%). Gaining territory in the offensive zone might seem like analytics minutiae, but the mere act of breaking into the offensive zone with control is a strong predictor of elite chance-creation.
Stankoven's traits sound similar to the ones I believe Tyler Seguin needs on his wing: someone who can be his legs by breaking into the zone and getting in position to accept passes for optimal shooting position and creative handwork. I can't recommend Scott Wheeler's profile of him at The Athletic enough because it does such a great job emphasizing the paradox of the size advantage favoring the shorter player. Stankoven makes great use of it in the faceoff circle with his low center of gravity. He won 55 percent of his faceoffs in the WHL—for perspective, Jonathan Toews' career faceoff win percentage is 56.6—and somehow hit an absurd 75 percent at the World Juniors. He's not a fast skater (hence why he fell to 47th overall), but he reacts quickly. He's small, but he plays big, even bodying opponents for the occasional center ice turbulence.
Dallas lacks skilled players who can agitate (just look at Klingberg's unlikely role as team enforcer versus Calgary for proof) and Stankoven has that edge. He's not a pest in the classical sense, but he plays with swagger. He's also the player more likely to play comfortably at wing given his profile as less of a passer and more of an opportunist. With Joe Pavelski gone after this season, it would behoove the Stars to develop him for that potential role at right wing if he's up to it. The stumbling block, for now, is Dallas' depth. Pavelski, Luke Glendening, and Denis Gurianov are roster locks, for better or worse. That means Stankoven will have to beat Dellandrea or Riley Damiani for that final spot, and both of them boast NHL experience.
Finally, there's Borque, the player who had the quietest tournament at Traverse City relative to expectation but who I think was quietly good.
The 20-year-old was a machine in every category last season, even defensively. The data you see above is from his second post-draft year, but the numbers remain elite when you rewind to his 2020 draft year, too. His 2.03 expected goals per hour of even strength play exceeded the draft year performance of Zegras, Dawson Mercer, and Matt Boldy—all 2022 Calder nominees, by the way.
The last box that warrants attention is his Game Score (GS). Think about GS the way you think of your average box score: the more often you see a player's name, the more impact he probably had. (Now just throw a few more ingredients like zone exits and entries.) Bourque's draft year GS of 2.1 was in the vicinity of two consensus first overall picks in Jack Hughes (2.3) and Shane Wright (2.19). This year, his GS of 2.7 led the entire CHL, exceeding even the crown jewel of the 2023 draft, Connor Bedard. To be very clear, this is an unfair comparison given the fact that Bourque is three years older than Bedard, but it emphasizes my point that, statistically, Bourque grades out as an elite offensive player.
On the ice, he owns the unique profile of being a three-zone playmaker. Instead of operating solely on the perimeter, he creates with high level tape-to-tape passes in traffic, from afar, or can turn himself into a shooting threat with a simple but layered wrister. He's not a fast skater, but his body positioning and broad agility allow him to play with pace from shift to shift. The argument for Bourque breaking camp is simple: losing Klingberg puts a premium on injecting as much skill as possible into the forward group, and Bourque could be the most skilled forward of the prospect trio. The Stars simply don't have enough playmakers, and Bourque is an elite playmaking prospect.
The argument against Bourque is unfortunately even simpler: now that he's AHL eligible, the Stars won't be in any rush to fit him into the lineup. They can leave him in the AHL, where he scored five points in six games last year, until he gives them no choice. For what it's worth, thankfully, assistant GM Scott White claims they don't care. If Bourque is ready and can play, he'll play.
It behooves the Stars to act accordingly because I believe Dallas needs at least one of them so long as it doesn't amount to rushing threat player's development. But, who? That's where development has to help figure out which abilities can best be coaxed out of them. What good is Stankoven's shooting ability next to players like Glendening and Radek Faksa, who can't pass? What good are Johnston or Bourque's passing abilities next to players like Joel Kiviranta and Tanner Kero, who can't shoot? This lack of attention to interlinking skills is precisely why Dallas' bottom nine forwards have been a goal-scoring wasteland. Management has been willing to live with forwards who can defend but can't score and the expectation that two broken players can magically fix each other. If Dallas wants to get the most out of these prospects, it must to be active in leveraging their strengths.
Johnston, Stankoven, and Bourque should have to earn a roster spot like everyone else. But they shouldn't have to earn the benefit of the doubt like everyone else. They're not everybody else. Nobody else in the system has accomplished what these three have. For as much as the Stars want to win now, they're in for a rude awakening if they think they can outplay an improved Western Conference without an X-factor on their side. Johnston, Stankoven, and Bourque are it.
They may not be safe options, but that's the beauty. "Safe" is what's been holding this team back. It's time to get adventurous. If the Stars do, before long, Johnston, Stankoven, and Bourque will have the other team playing it safe every time they're on the ice.
Get the ItList Newsletter
Be the first to know about Dallas' best events, contests, giveaways, and happenings each month.
Author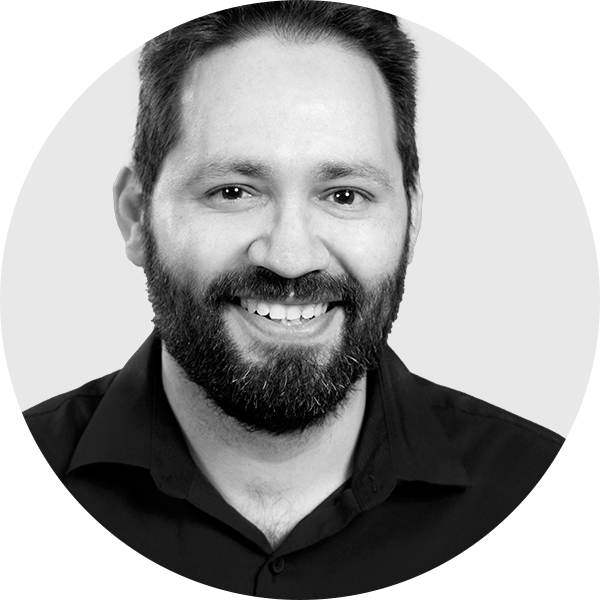 David Castillo covers the Stars for StrongSide. He has written for SB Nation and Wrong Side of the Red Line,…