On Tuesday, for the umpteenth time in their lives, Jason Robertson and his father, Hugh, spent part of their day in transit together to a rink in Southern California.
This trip, however, was a little bit different.
It began with a chartered flight from Dallas to Los Angeles International Airport. After that came a stay at the glitzy JW Marriott next to Crypto.com Arena. It ended with a late-night bus ride to Orange County alongside the rest of the Dallas Stars' players and their fathers and mentors, as part of the team's annual father-son trip.
Slightly different circumstances from two decades earlier, when Hugh and Jason would battle Los Angeles traffic in an RV, driving from their home in Arcadia to the rink about 90 minutes away with traffic.
But the added luxury notwithstanding, this was like any other game for the Robertsons. Hugh sat back and watched, as he always does. He's supportive, but silent when watching Jason and his younger brother, Toronto Maple Leafs winger Nick Robertson, play. Emotion sometimes slips out in big moments—he's still a dad, after all. But far more often than not, Hugh is content to take in the scene and watch his kid enjoy the game he loves.
"He's always been just Jason to me," Hugh told D Magazine earlier this season. "It doesn't really matter what he's done or who he's playing for. You see your son out there, and you're proud, but I'm not proud because he's a Dallas Star. I'm proud because he's always been and continues to be Jason first."
"Just Jason" is a lovely sentiment. It truly is. But Robertson is so much more.
Jason Robertson is a bona fide hockey superstar. He represents the ideal present and future for the Stars and hockey in Dallas: a top-five scorer in the NHL this season who is still only 23 years old. Hockey is desperate to capitalize on it, too. In a league that is more than 90 percent White and has struggled to gain traction in warm-weather climates, a Filipino-American from SoCal thriving south of the Mason-Dixon Line is precisely the sort of player whose story can set a tone for the next generation of hockey.
Which all sounds a little grandiose to the man himself. In late November, in the midst of what would become a franchise-record 18-game point streak, Robertson attempted to douse any burgeoning talk of postseason accolades or honors with cold water. It didn't matter that he was tied with Connor McDavid for the league lead in points. It didn't matter this incredible success came on the heels of missing the entire preseason because of a contract dispute.
"It's easy for you to ask about that now," Robertson said. "But what happens when I'm not scoring every night? What do I do then? How do I answer those questions then? Because I haven't really proven anything yet."
Robertson had 108 points in 89 games for the 2022 calendar year, the sort of production that puts him in the conversation alongside hockey A-listers Auston Matthews, Sidney Crosby, and Steven Stamkos. That is proof positive of Robertson cementing himself as one of the game's best forwards. To everyone but him, that is.
"Those guys do it consistently every year," he argued. "I've been having success, but I have to earn that. I have to be up there every year to earn that recognition. It's about proving you belong there. You can't just pretend you belong because the puck is being kinder right now."
But that's not how it works. Kindness doesn't help pucks find their way into the net at a rate of 2.1 goals per 60 minutes. Whatever small role luck plays, it isn't the reason why Robertson has dominated as both a passer and a scorer this season. Or why he's become even more dynamic on the power play. He is a franchise player who is continually finding new ways to take over games.
"That kid is going to drive that team for a long time," former Stars coach Rick Bowness told D Magazine. "He's going to be someone you have to watch every night and everyone will know."
---
Robertson's origin story has already been told enough times to start working his way into hockey lore. It's a movie in the making: three hockey-playing brothers in the Sun Belt with a mom born in Manila and a lawyer dad who ferries them around in an RV. Michael, the eldest of the three, tended to practice at 3 p.m. Jason was on at 6. Nick usually got sandwiched somewhere in between. While one brother was on the ice, the others were back in the RV, their mobile hockey command center, killing time. Jason remembers "doing a lot of homework" in the rink parking lot.
This is not how hockey tales begin. They do not end with two of those brothers making the NHL, either. (Michael now works in mergers and acquisitions in Germany after getting a second master's degree from Esade in Barcelona.) But this one does, and the story began to carve its place in Stars' history soon after Dallas drafted Robertson in the second round of the 2017 NHL Draft in Chicago. He was considered a draft-day steal, a potential first-round talent who dropped to the second because of skating mechanics. But Robertson wasn't supposed to be the prize of Dallas' haul. That status belonged to third-overall pick Miro Heiskanen. He wasn't even runner-up: Jake Oettinger, taken 26th, was Ben Bishop's heir apparent in net, which was a storyline even flashier than Jason's work on the wing.
Already, the trio has become one of the greatest draft classes in franchise history. They're helping carry the Stars back into title contention. Yet Robertson is the one whom the league is eyeing as one of its next pillars. In early December, at the NHL Board of Governors meetings in Florida, Steve Mayer, the NHL's Chief Content Officer, referred to Robertson as one of the new "faces of the league."
"We need to do more with him, and we will," Mayer said. "It's time to build around Jason Robertson in our planning more."
To that end, Mayer has recently held conversations specifically about him with both ESPN and Turner, the NHL's national television partners. Robertson is not just a hockey beacon in Texas. He's been tabbed as a focal point for growth across the United States. Alongside Toronto center Auston Matthews, an Arizona native and a Mexican-American, he's the real-life embodiment of what the NHL claimed would happen in the 1990s when it started de-regionalizing the NHL but didn't materialize at close to the pace that was promised.
He isn't naive to that, either. When someone hovers over a player's name on NHL.com's leading-scorers page, a little headshot pops up. Robertson knows his looks different from the rest. He's grown to embrace it.
"I never thought about it ever really, until maybe I was playing at higher levels and someone points it out," Robertson told me in late November. "But I also stop and go back and think about how, when I was younger, how it could be easy to look at the NHL and feel odd about not having any players that really look like you."
When the Stars played the Jets on Filipino Heritage night in Winnipeg on October 25, he took the ceremonial faceoff. At that moment, Robertson says he stopped to think about it meant for someone watching at home.
"I'm proud of it," he said. "It's nothing that I ever tried to hide, but I think I learned to embrace it a bit more and be a role model as I grew more comfortable [in the NHL]. It's something that certainly becomes a thought more now."
It only figures to grow in the years ahead.
---
Robertson and the Stars' shared success this season has made it easy to forget the previous offseason, when player and team engaged in a months-long financial staring contest during Robertson's period of restricted free agency. This would be his first life-changing money. It was also the organization's first brush with committing a major portion of its salary cap to his future. Both sides blinked, slightly, with Robertson agreeing to less money and the Stars agreeing to a shorter term.
From the comfort of an 18-game point streak, Robertson reflected on that time as a state of limbo. He knew he was doing right by himself fighting for a better deal, but a sort of emotional funk settled in once Nick reported to camp with the Maple Leafs. Jason carried on alone at his offseason home in Orchard Lake, Michigan, until he agreed to terms with Dallas on a four-year, $31 million deal two weeks into camp.
"It was more difficult than I think I really would like to share," Robertson said. "You want to be there and part of the team. You want to be there for your teammates. But you also have to be there for yourself."
Hugh and Mercedes Robertson still live in California but visited often during that stretch. They didn't talk about the contract. Instead, they made dinner and watched movies. They traded notes about what Nick, Michael, and their sister, Bri, were up to.
"He was just Jason," Hugh said, returning to that key phrase. "He was my son. And he didn't let any of that change him."
But while Robertson hasn't let anything change him, he's changing the trajectory of hockey. That begins in Dallas, where the Stars have never had a player with this type of potential.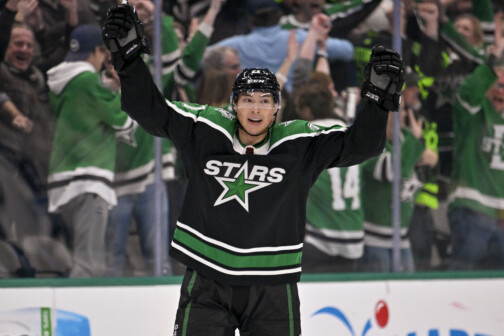 Mike Modano was great: a Hockey Hall of Famer and, for now, the Stars' greatest player. But part of what made him great was that he carried an American passport. His achievements always came with a modifier. In fact, thanks to Brett Hull's dual citizenship, Modano needed a compound modifier—American-born—each time he set a record.
Lost in all of that is, for all the deserved love Modano received in Dallas and from the American media, he only made one postseason All-Star team, in 2000. He never won an individual award (although he should have won the Calder Trophy). He was never the standard at his position the way contemporaries like Steve Yzerman and Sergei Federov were in Detroit or Joe Sakic and Peter Forsberg were in Colorado. Great as Modano was, being American-born gave him cache in a Canadian sport.
But Robertson's recognition isn't dependent on his identity. He's not one of the best American goal scorers in the NHL; he's one of the best goal scorers. He's not an American MVP candidate; he's an MVP candidate. He isn't the future of hockey only because of his ethnicity or origin story, important as those are. He is because, first and foremost, he's just that good.
Even if he's still, and to his parents, will always be, "just Jason."
Get the ItList Newsletter
Be the first to know about Dallas' best events, contests, giveaways, and happenings each month.
Author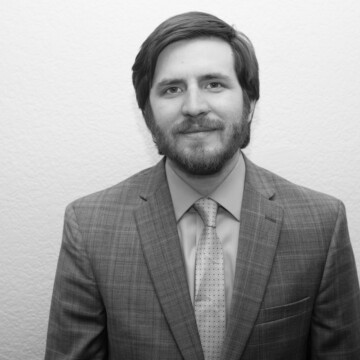 Sean Shapiro covers the Stars for StrongSide. He is a national NHL reporter and writer who previously covered the Dallas…