The pain of knowing the season was over. The dejected walk to the locker room. The unfulfilled promise from a team that made bold trades and remade the roster. It was April 29, 2004, and the Mavericks had just been eliminated in Game 4 of their first-round series against the Sacramento Kings. All those thoughts ran through my head, but mostly I looked ahead at all the work that we, as a front office, would have to do just to get back to where we had been: pre-draft workouts, free agency, trade talks, Summer League rosters, international tournaments, training camp, and preseason before the slog of another 82-game slate. There's one winner and 29 also-rans, and for those 29, your reward is playing the NBA version of Sisyphus and pushing that boulder back up the hill.
Steve Nash left for Phoenix that summer. Vibes were not immaculate. But moves were made. Devin Harris was drafted, and Jerry Stackhouse and Jason Terry were acquired in trades. In 2005, the Mavs won 58 games and reached the Western Conference semifinals. A year later, they played for the NBA championship.
Now, one season after a run to the Western Conference finals, these Mavericks have an especially large hill to climb. Expectations are a bitch. The problems have been highlighted over the last 10 days, again and again. As we move through the stages of grief, anger makes way for acceptance. But acceptance requires looking ahead to an all-important offseason and the key questions facing Mavs leadership. Mark Cuban acknowledged the Mavs "have to earn" it when it comes to securing Luka Doncic's loyalty. While it may take more than one transaction cycle to build a championship roster, the next few months will have an outsized impact on how well the Mavs succeed in earning that trust.
The first move has already been made. The Mavs are reportedly hiring former Jazz general manager Dennis Lindsey as a special assistant to general manager Nico Harrison. Harrison mentioned in his postseason media availability that "when you don't reach your goals, everyone needs to be evaluated, myself included." Harrison went on to acknowledge that his comfort level "was better" in his second year at the helm, but this hire brings in someone who has done the job building a contender. Expect Lindsey to be an experienced advisor in offseason deliberations.
The first question for the revised leadership is what to do with the 10th pick in the NBA draft. Of course, there is a one-in-five chance the Mavericks won't hold onto the selection, which would put them in the worst-case scenario of having punted their play-in chances and still having to convey the pick to the Knicks. A team sitting 11th to 14th in the draft order has jumped into the top four only once since new rules were implemented in 2019. In that first year the Lakers moved from 11 to 4. But let's assume the Mavs' worst-in-the-league lottery luck changes. They retain the pick and don't move up in the draft. Keep it or trade it? 
This team undoubtedly has to get younger, but the pull of having the 10th pick to use in a trade (along with a future first-round selection) for a long, athletic defender, as well as an interior presence, would be too good to pass up. Players drafted that high can obviously make an immediate impact. But the accelerated timeline that Doncic's development has thrust upon this franchise has made the need for immediate upgrades obvious. The risk, of course, is that you rob Peter to pay Paul and quickly find yourself like the Anthony Davis Pelicans, who made a series of bad win-now moves to appease their star, only to see him force his way out.
For personal comedic reasons, I would love to see Dallas make the pick and force my podcast partner and Mavs TV play-by-play voice Mark Followill to squirm every time Kansas' Gradey Dick penetrates the lane. Nevertheless, sources indicate the Mavs are leaning toward surveying the marketplace if the Ping-Pong ball gods do indeed smile.
The focus then turns to Kyrie Irving. If anyone says they know what's going on in Irving's head, they are lying. He didn't talk to the media after the last game of the season, but Cuban and Harrison expressed optimism about retaining him. They have to retain him. Irving wasn't the problem down the stretch. He was less than a percentage point from deep from being a 50/40/90 guy in his time with the Mavericks, with splits of 27 points, 6 assists, and 5 rebounds. Off the court he was a leader (just ask Maxi Kleber) and, sources tell me, a model citizen. Yes, it was only a few months and, yes, it benefited him to behave because he wants a long contract. But both sides need each other.
The Mavericks could generate up to $30 million in cap space if Irving walks, but the reality is that the teams projected to have space (the Rockets, Magic, Spurs, Jazz, and Pistons) won't be in the market for him. Likewise, Irving wants to play for a contender and those teams don't seem like ideal fits in either direction. A sign-and-trade is a possibility with a team such as the Lakers or Suns, although there is skepticism from league sources on both of those fronts. He can earn the most money by staying in Dallas, in terms of years, raises and total dollars. Those who say you have to mitigate risk and can't offer him more than a one-year deal with an option are not operating in reality. Irving asked out of Brooklyn because he was offended at the offers the Nets were floating. He didn't sign a two-year extension with the Mavs because he wants more years. I would sign him to a three-year deal at max money. He'll ask for four years. We'll see who blinks, as both sides have limited options.
Changes are coming. Only eight players are under contract for next season. Doncic, Kleber, Jaden Hardy, and Josh Green are locks to return. Tim Hardaway, Reggie Bullock, Davis Bertans, and JaVale McGee could be packaged in trades with draft picks, as a part of other deals or brought back to start the season but always on the block. The name to watch in the former camp is Green, who is eligible for a rookie extension (until the start of the season in October). His development has featured a series of plateaus, and shooting more than 40 percent from three this season earned him minutes. Jason Kidd wants to see consistency from Green and the ability to run the offense. If he would accept a four-year deal similar to the $11 million per-year contract Kleber signed last summer, I would lock him up. The player in the latter group is Bullock. The 32-year-old played more than 40 minutes a game in the 2022 playoffs and was a valuable 3-and-D player, the type so coveted in the league. His defense slipped this season, but he still plays a valuable role spacing and scoring; he led the league in attempted and made corner threes. Only $5.5 million of his $10.5 million salary is guaranteed for next season, but it becomes fully guaranteed on June 28. Will he hold more value in Dallas next season, or to another team? 
As for the Mavs' free agents, Dwight Powell contributes at a level on and off the court that bringing him back on a team-friendly deal makes sense. Theo Pinson provides valuable locker-room energy, but maybe he's ready to slide into a player development role. Christian Wood seems to think his time in Dallas is done, and he might be right. 
In addition to the trade market, the other way the Mavs can address their defensive and rebounding issues is in free agency. They will have the mid-level exception to work with and not much else. Plans A, B, and C launch simultaneously on July 1 (and even earlier in New York, apparently), and as players fall off the board, the Mavs have to be prepared to move quickly, regardless of whatever progress they've made with Irving. They must go into free agency with two sets of plans–one with Irving and one without. They can't be caught flat-footed if he takes his time deciding.
Which isn't to say they should be reckless. McGee was the big swing last year, and this team can't afford another miss. Wise use of minimum contracts for a veteran presence will help with leadership and chemistry. There is another avenue: the undrafted free agent. This organization needs to find the next Kleber or Dorian Finney-Smith, undrafted players who have played key roles on a contender. This is especially true when they might enter next season with two players on their roster making max money plus limited draft capital. The Mavs haven't backfilled with these types of players in years. This is where scouting in Summer League and internationally plays a huge role.
I learned to love this time of year in the front office because it was where I had the chance to make my imprint on the roster. It's where we could outmaneuver other teams. It's where I knew I had a hand in building a winner. For Cuban, Harrison and Lindsey, the whiteboards are full, the questions many, and the work exhaustive. They'll need to succeed despite limited resources, otherwise that loyalty they so desperately have to earn will fade. The hill is steep and the boulder heavy. But all they can do is keep pushing.
Get the ItList Newsletter
Be the first to know about Dallas' best events, contests, giveaways, and happenings each month.
Author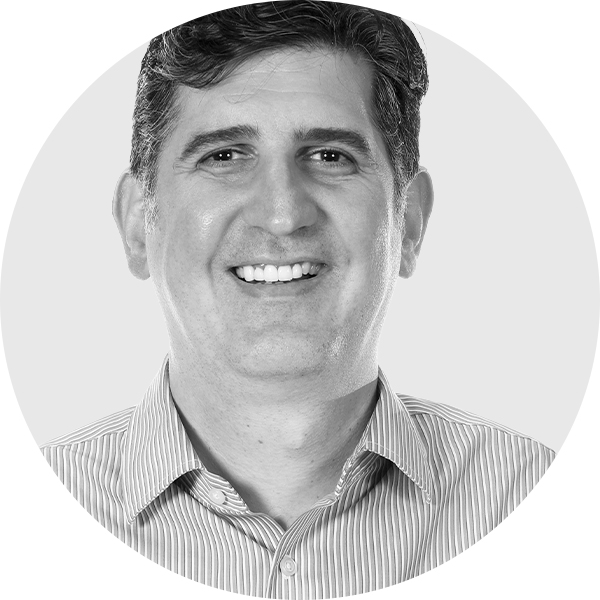 Brian Dameris writes about the Mavericks for StrongSide. He is the former Director of Basketball Development for the Dallas Mavericks…