The Cowboys have had an odd year. They've won 10 games (with three weeks still to go) and are in the top five in the NFL in point differential, ahead of even the Kansas City Patrick Mahomeses. But for every beatdown of the Vikings and Colts, there has been a teeth-pulling-ly painful last-minute win over the hapless Texans. The inconsistency took a disappointing turn on Sunday when Dallas lost in overtime to the five-win Jaguars.
While it's impossible to boil down the variance in week-to-week performance to a single element, one statistic stands out when trying to understand what's going on under the hood of this team. And that number made a big-time appearance this week, in overtime—on what became the game's final play. The number you need to know this week, and this season, is 3.9 percent. That's quarterback Dak Prescott's interception rate through Week 15, the highest such rate in the NFL.
Prescott threw two more interceptions against the Jaguars, including the game-winning pick-six, bringing his total on the year to 11. Only Matt Ryan and Davis Mills have thrown more picks, and they've done it with more than 100 additional attempts. Until this year, turning the ball over had never been a big issue for Prescott, which brings us to two questions: what is happening, and can he fix it sooner rather than later?
Let's start, in a way, at the end. The interception that sealed the loss to Jacksonville was not on Prescott. The ball hit Noah Brown in the hands and bounced into the waiting arms of Rayshawn Jenkins. This wasn't the first time a Prescott pass was tipped by his receiver before being intercepted, either. Here are all 11 of his interceptions this season, in one place.
Of those 11 throws, three were tipped before being picked off. (In the interest of fairness, one of those—a throw to a double-covered CeeDee Lamb against the Giants—was a borderline iffy decision.) A fourth came when Michael Gallup slipped and fell before the ball got there. Without those, Prescott's interception total drops to seven, and his interception rate to 2.5 percent—dropping him to the 11th-highest rate in the league, nestled between Carson Wentz and Mac Jones.
However, we can't simply remove interceptions that weren't entirely his fault, especially because we aren't doing the same with every other quarterback who has had an interception that bounced off his receiver's hands. One way to account for the turnovers that "belong" to the quarterback is by using the Pro Football Focus turnover-worthy play rate. This metric does not penalize quarterbacks for interceptions that bounce away from the receiver, but it does penalize quarterbacks for would-be interceptions that were dropped by a defender. By this measure, Prescott ranks as the seventh-most turnover-prone quarterback in the league. That's still not on par with what he showed in his career before this season, but it's less damning than the highest interception rate in the NFL.
Another area to look at is the situations in which Prescott has thrown his interceptions. A turnover in the red zone on first down is going to be more costly than the third-and-long "arm punt" we see quarterbacks make from time to time. Six of Prescott's interceptions have come on third or fourth down, tied with Mills for the most in the NFL. His 7.9 percent interception rate on late downs is the highest in the league, compared to his 2.3 percent interception rate on early downs, which is the fifth-highest. To add even more context, we can look at the expected points of every interception and compare it to every other quarterback. Expected points is a metric that quantifies how likely it is that a team will score on any given play. For example, a first-and-goal play from inside the five-yard line has an expected point value of almost 6, as the probability of a touchdown is quite high. Meanwhile, a third-down play on your own 20 is going to have a value closer to 1, representing the slimmer likelihood that your team is about to score a touchdown.
The average expected point value of every Prescott interception, before he even throws the ball, is the lowest in the NFL. That means that on average, his interceptions are not coming in situations where a Cowboys touchdown is imminent. Instead, many are coming on third down, as mentioned above, or on the Dallas side of the 50. In general, these picks are not taking points off the board.
Another less flattering way to view these interceptions is through the average change in win probability. Although Prescott doesn't turn the ball over often in the red zone,, he does turn it over in important situations—like, say, in overtime.
The Cowboys' win probability drops about 15 percent on average on any given Prescott interception. Take away the overtime loser in Jacksonville and that average drops to below 12 percent, right around league average.
There are two conclusions to draw from these two charts. The first is that the interceptions are not costing the team points. That checks out, as Dallas is the third-highest scoring team in the NFL, behind only the Chiefs and Eagles. The less-favorable conclusion is that these interceptions put a lot of pressure on the defense to respond with a play. Prescott has turned the ball over in the red zone only once (an end-zone interception against the Packers), but he has turned it over inside his own 30 on four occasions. That's putting the opponent immediately in field goal range, at the very least. And on two occasions, he has thrown a pick from inside his own 10.
The next question is whether this interception problem can get fixed in the next three weeks. Over Prescott's first six seasons, these interceptions were never as big an issue. Does that mean he's due for some positive regression to the mean? Or does it mean he has taken a turn for the worse?
I'm inclined to say it's the former. Rarely in the modern NFL have we seen a spike of this magnitude in a quarterback's interception rate, and even more rarely with a quarterback of Prescott's pedigree and youth. (He doesn't turn 30 until July.) His 3.9 percent interception rate is more than twice as high as his career interception rate was coming into the 2022 season. Going back to 2000, only three other times has a quarterback doubled his career interception rate in a single season.
This table shows the 10 quarterbacks who have had the biggest jump in interception rate in a season. Only 34-year-old career backup Damon Huard had a bigger leap—in 2007, his first year as an opening-day starter. Peyton Manning's Super Bowl season also shows up here, but the more interesting comparisons are the under-30 passers on the list. Carson Wentz, Lamar Jackson, and Andrew Luck all had seasons with an interception spike near the magnitude we're seeing from Prescott. The good news? The interception rate of all three players dropped to their career averages the following year. Score a point for regression to the mean.
Prescott's interceptions have been a problem, but they haven't all been his fault. His uncharacteristically high interception rate is a problem for the team, made worse by some stone-hands plays from his receivers, but it's not likely to continue. Here's to hoping it dies before the 2022 season does.
Get the ItList Newsletter
Be the first to know about Dallas' best events, contests, giveaways, and happenings each month.
Author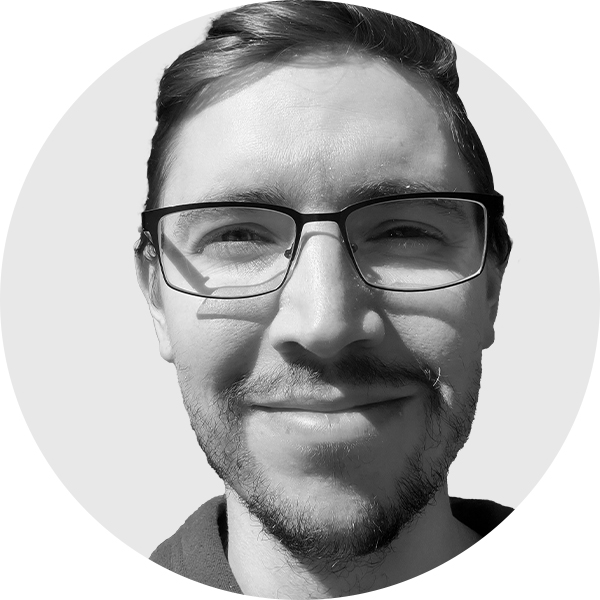 Dan covers the Cowboys for StrongSide. He is a Pacific Northwest native & self-described nerd who has been covering the…