Cowboys Number to Know
Dallas' explosive attack was also very inconsistent. That's not a recipe for taking down a tough defense in the playoffs.
Football
The Cowboys hadn't won a road playoff game in 30 years. They'd never defeated history's greatest quarterback, either. Leave it to Prescott to come through when Dallas needed him most.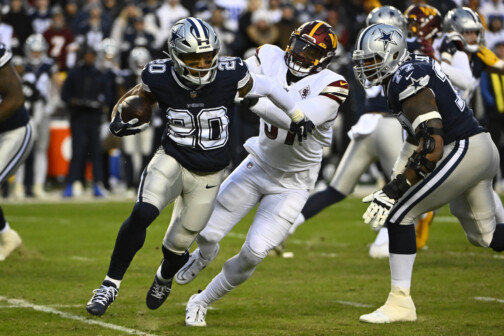 Cowboys Number to Know
Washington was the latest glaring example of a team that can no longer establish the run. What's gone wrong, and is there hope ahead of Monday night?
Dallas Cowboys Checklist
He's getting picked off at the highest rate of his career. But that doesn't mean he's costing Dallas games ... or that it's likely to continue.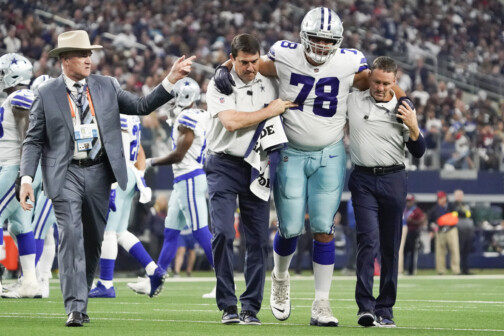 Cowboys Number to Know
In three years, a struggling undrafted rookie blossomed into one of the NFL's best tackles. How will Dallas replace him for the stretch run?
Cowboys Number to Know
The first-round rookie was ready to play left tackle, after all. Let us show you why with one number.
Football
Three stats that explain Dallas' season at the midway point
Football
Or: why mobile quarterbacks are officially a problem for Dallas.