If Jason Kidd hadn't made it as a Hall of Fame point guard in the NBA, I'm fairly certain he would have been a schoolteacher. Those of you who watched his media day press conference know what I'm talking about. If you missed it, let me give you a brief summary: it started with a first-day-of-school reference, then came a part about finding answers to the test (Kidd's signature catchphrase), and it ended with the Mavericks' head coach assigning homework to his players.
While most of the buzz from media day was about Christian Wood coming off the bench, the homework was the most intriguing part for me. Last season, chemistry and accountability were the two key words written on the Mavs' blackboard. They became the foundation of the Mavericks' culture and success. Going into Year 2 of the Kidd era, the professor asked his students to come up with another two words by the end of the training camp. Now, as much as I would love to see the high-school version of Luka Doncic on the basketball court, I don't think he cared all that much about homework. So let me try to help Luka and his teammates a bit, because the answer might lie in some of their media-day quotes.
Adaptability, or being able to react really fast, might be the first word. When asked about what stood out the most in their deep playoff run, most of the Mavericks pointed out how quickly you need to adjust in a series, or even during a playoff game. Chemistry and accountability—especially on the defensive end—established the baseline that took the Mavericks to the conference finals, but they hit the wall once they got there. The Warriors were too fast, could play big or small, and simply had too many counters.
To be able to adapt quickly, you have to do a couple of things: you have to want to change, and you must have the means to do it. Which brings us to the second word: flexibility. It's the word Kidd used when he discussed finding the answers to the test once his group gets back into the heat of the postseason battles. It's easy to see why lineup flexibility was at the top of the Mavericks' offseason agenda. After the Kristaps Porzingis trade last February, the Mavericks were left with one real big in Dwight Powell–I see Maxi Kleber as a wing player; more on that soon–and only one way to play, which was small ball with shooters around Doncic. Kidd's comments about relying too much on the three-point shot in the playoffs and the appearance of his mentor, ex-Lakers head coach Frank Vogel, on the second day of the training camp are reminders that the Mavericks' braintrust see the 2020 Lakers as the blueprint for winning an NBA title. New Maverick JaVale McGee was a starting big man on that team, which had a defense-first mindset, the ability to play big or small, and one that could adapt and switch styles on the fly. Although losing Jalen Brunson reduces the options in the backcourt, adding two bigs with different skill sets in McGee and Wood makes the Mavericks optimistic they'll have more lineup flexibility.
The Mavericks should be able play in a number of different ways this year. But that left me with another question: how should they play?
To understand this better, I analyzed data from the 1,708 lineups the Mavericks used during the last three regular seasons and playoffs, 772 of which included Doncic. The sample size is large, but things get more noisy and funky for the playoffs (remember the twin-tower Porzingis-Boban Marjanovic lineups?), as Doncic has logged 1,048 postseason minutes in his career. The other caveat is I had to classify players into roles (ball handler, defender, shooter, big), which is always a subjective exercise. For example, based on their track record and how they defend, Brunson and Spencer Dinwiddie were considered shooters while Josh Richardson, Frank Ntilikina, and Josh Green were not. The two most difficult considerations were classifying Kleber as a defender and a shooter but not as a big, and Porzingis as a shooter but not as a plus defender (based on his performance over the last two seasons).
As part of my data crunching, I analyzed the number of ball handlers in the lineups, which showed that the offense went to another level (119 offensive rating and a plus-5.0 net rating) when Doncic was paired with another playmaker. The data also showed that lineups with one big man next to Doncic worked the best, although if we focus on last year only, the Mavericks had more success with lineups with no bigs, at least in the regular season.
Things got really interesting in regards to shooting and defense. Ever since they got their hands on their generational superstar, the Mavericks have struggled to find the right mix of offense and defense. You don't need to be a rocket scientist to know good things happen when you spread the floor with shooters who give Doncic room to operate. The Mavericks had the most success in the regular season—a 4.6 net rating—when two or three shooters were on the court with Doncic. Shooting is a premium skill in the NBA, and the Mavericks have plenty of it with Kleber, Wood, Reggie Bullock, Dorian Finney-Smith, Tim Hardaway Jr., and Davis Bertans. There was a similar positive effect (a net rating above 4) when Doncic was surrounded with at least two above-average defenders. In addition to the "Bang Bros", the Mavericks had plenty of defensive versatility on the bench with Kleber, Ntilikina, and Green.
But to circle back to the media day press conference, the goal of experimenting with lineups is to find answers for the final tests that will come in May and June. For all of his scoring and playmaking brilliance, Doncic remains a target on the defensive end during the playoffs, which is one of the reasons why the Mavericks struggled on that end of the floor in each of their last three playoff runs. Playoff-lineup data showed that the only time the Mavericks didn't get killed on that end is when there were three above-average defenders on the floor with Doncic.
Shooting and defense get tested to the extreme in the postseason, so it's hard to find more than occasional spot minutes for players who specialize in only one of those two facets (think Bertans, Ntilikina, and Green). This is why true 3-and-D players are so valuable, and it's also where my lineup analysis got tricky. When I tried to identify 3-and-D players on the roster over the last three seasons, I came to the painful realization that only three Mavericks fit that bill: Finney-Smith, Bullock, and Kleber.
On the positive side, after many failed attempts—Josh Richardson, Sterling Brown, Wes Iwundu, James Johnson, and Justin Jackson come to mind—Dallas finally hit on one in Bullock. He and Finney-Smith are lethal shooters from the corners, and when paired with Doncic, the Mavericks outscored their opponents by a remarkable 10.3 points per 100 possessions. The trio built great chemistry in the almost 1,300 minutes they spent on the floor together and should provide a rock-solid foundation this season. Kidd will have plenty of room to experiment for the best fit around them: he can go all-in on shooting or defense, can add more size to address rebounding issues, and has a new exciting pick-and-roll weapon in Wood. The only real concern is ball-handling depth.
Come playoff time the importance of that third 3-and-D option increases significantly, which is why Kleber was predictably such an X-factor last April and May. The Mavericks were really good when Bullock, Finney-Smith, and Kleber were on the floor with Doncic, but they struggled otherwise.
The problem: it's difficult to play all three together for an extended time. Kleber is best at around 25 minutes per game, and Finney-Smith and Bullock averaged almost 40 minutes per game in the playoffs. This is why the Mavericks' search for another 3-and-D player continues, and why Kleber's recent contract extension makes sense until they find one. It's why Mavs Twitter jumps on any positive sign Green could become one and why a guy like Jae Crowder, whom the Suns are shopping, could help. And it's a good wing defender who can create his own shot could take this roster to the next level, as documented here.
But for now, Mavs fans should be happy knowing this season should be fun. There will be different skill sets and options to complement the core of the roster. Dinwiddie and Wood are wild cards who will determine the ceiling of this team. They will be asked to generate some of the offense that was lost with Brunson's departure, but the real key is how Dinwiddie and Wood develop as spot-up shooters. Both shot really well from behind the arc last year, and they'll need to continue to do so if they expect to play extended minutes with Doncic. If they can maintain their "shooter" badge and not compromise the defense, new options will be unlocked in terms of lineup flexibility–which, if I got the homework assignment right, is the ultimate goal.
Speaking of homework, the teacher might have the hardest task. If I can borrow from Kidd's terminology one last time, last season's Mavericks closed the book on chemistry and accountability, but the new group might require reviewing those chapters. Several players see themselves as high-volume scorers and are cognizant of their stats. At least two of them believe they should start, but they won't on opening night in Phoenix. The coaching staff did a great job of keeping everybody happy and aligned last season. Now they'll have to ace the chemistry class again as they find new ways to get this group on the floor this season.
Get the ItList Newsletter
Be the first to know about Dallas' best events, contests, giveaways, and happenings each month.
Author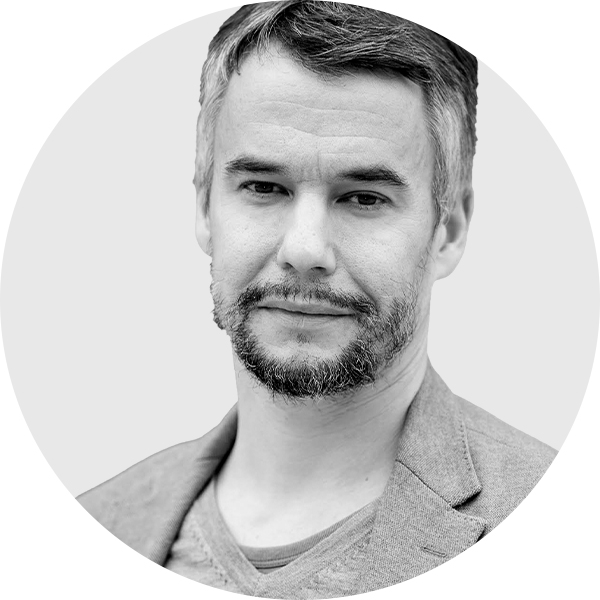 Iztok Franko covers the Mavericks for StrongSide. He is an analyst that uncovers stories hidden in NBA data and basketball…