The Dallas Mavericks are in a good spot. They've won 50 games for the first time since the 2014-15 season and just for the second time since the 2011 title run. They've all but secured homecourt advantage in the first round of the playoffs. And all of the key rotation players are trending in the right direction heading into the playoffs. Well, all but one—perhaps the most important one. If you watched any of the Mavs games during the last month, you probably know I'm talking about Maxi Kleber.
Superstars drive playoff success, but in a season when every Western Conference team after the Phoenix Suns looks pretty evenly matched, survival might come down to which role players step up. Every playoff team has a guy whose value goes way beyond his traditional counting stats, from Royce O'Neal on the Utah Jazz to Steven Adams for the Memphis Grizzlies to Jarred Vanderbilt for the Minnesota Timberwolves. In Dallas, that's Kleber. He is far more important to the Mavericks than his 7.0 points and 5.9 rebounds per game would suggest (coincidently the three aforementioned role players average 7 points per game, too). No other Maverick can replicate the German big man's defensive versatility and shooting and spacing on offense.
Which is a problem, because Kleber's jumper is gone.
To say Kleber is struggling would be a massive understatement. He is well beyond that point. It looks like he fell in a black hole that sucked all the confidence and shooting stroke out of him. Since February 1, Kleber is shooting just 24 percent from the three-point line, and the number plummeted to 18 percent in March, when he hit on just 9 of his 51 shots from beyond the arc. The NBA season is long, and every player goes through dips at one point or another (remember the panic around Reggie Bullock early in the season?), but this has transpired over more than half of the 59 games he's played this season. His 30-game rolling average in three-point shooting is his lowest since the 2018-19 season.
Kleber hasn't scored more than 10 points in a game since February 17 and is now the least efficient scorer among all Mavericks key rotation players per Cleaning the Glass' points-per-shot-attempt metric. As a result, he's gotten gun shy, often hesitant to fire away when open beyond the three-point line or when he receives the ball on the short roll out of a double team. (Possibly related: his shot looks flat on a lot of his three-point attempts. The data kind of confirm the eye test, too. Second Spectrum tracks average arc angle on three-point shots, and the angle of Kleber's shots in March and April is lower than usual.)
Being hesitant or inaccurate is problematic when you are the lone big man playing next to Luka Doncic. Being both puts a player on track to becoming an offensive liability. We've seen the early stages of that with Kleber in recent games as opposing defenses started to leave him wide open and help off him on Doncic's drives. That bogs down the Mavericks' offense enough to cause problems in a tight playoff matchup.
Mavs fans (and probably Jason Kidd and his coaching staff, too) are asking themselves two questions right about now. Is Kleber really that crucial for the Mavericks' postseason success? And, if so, can he turn it around?
The answer to the first question is a resounding yes. Kleber might be the Mavericks' best defender—or, failing that, at least their most important one. Yes, Dorian Finney-Smith is having a great season; yes, he takes the toughest assignment on most nights; and, yes, I hope he finally makes an all-defense team. But the Mavericks have other quality wing defenders in Reggie Bullock and Josh Green.
Meanwhile, since the Porzingis trade, Kleber is the best—and, unfortunately, only—rim protector on the roster. After a down year, his block rate (percentage of opponent's shots he blocks) is back over 2 percent, the area he's occupied for the majority of his career. Even more impressive are the ones he contests. Kleber isn't just the team's best player by a wide margin in opponents' field goal percentage when defending shots in the paint; he's among the best in the NBA. He's also the Mavericks' best help defender on opponents' drives in the paint, ranking in the league's top 20.
The Mavericks' defense is built on putting pressure on opposing teams' best scorers (often with two defenders) and covering ground at the back line in almost a zone-like formation that requires quick rotations and close-outs. That only works when you have a big like Kleber, a 6-foot-11 athlete who can not only switch and stay in front of guards and wings but also excels as a weak-side help defender, in rotation, and contesting shots. Even in March, at the peak of his shooting struggles, lineups with Kleber on the floor had the team's best overall net rating for the Mavericks.
This is not new. The Wurzburg native has been an advanced analytics darling for a while now. He ranks 34th in the NBA in estimated plus-minus on defense (EPM)—the next best Maverick is Finney-Smith at 73—and is the best Maverick in defensive adjusted plus-minus (DRAPM) over the last three seasons. (Advanced metrics like EPM and RAPM were built to account for noise in lineup and other data to provide a more accurate picture of a player's impact than the basic plus-minus.)
Kleber's impact extends beyond defense. Dwight Powell is thriving as the main vertical threat at the rim, but the Mavs are at their best when they play with Kleber at the five spot. Lineups with Kleber, Doncic, and Finney-Smith have been killing it all season, outscoring opponents by 8.5 points per 100 possessions in more than 1,200 possessions. These units also rank in the top 80th percentile on offense. Dallas is the best in the NBA at generating corner three-point looks with Kleber as the lone big next to Doncic, two great corner shooters in Bullock and Finney-Smith, and another playmaker on the floor. And despite Kleber's poor shooting, the Donic-Kleber pairing has been among the most efficient pick-and-roll combinations in the NBA all season.
Add it all up, and Kleber is essential. Playing small is where the Mavericks will ultimately have to go in the playoffs, and although Kidd's experiments with Finney-Smith at center have worked well in limited minutes, I don't think it's sustainable in longer stretches. The Mavericks are probably good enough to win a series even with Kleber struggling, but to reach their ceiling, they'll need him at his best.
Knowing all this, we arrive at the second, more difficult question. Can Kleber come out of this funk and start making open shots again?
Their best hope lies in the Mavericks already navigating around some of their worst impulses. In recent seasons, a sort of yearly Kleber cycle occurred. Lineups with Kleber would look great coming out of the gate, which led to Dallas playing him extended minutes, because why wouldn't they? Then the wear and tear on his body would add up, leading to nagging injuries and, eventually, declining production. Last season's matchup against the Clippers, in which Kleber was largely ineffective due to a lingering Achilles injury, was a prime example—and one Dallas can't afford to repeat. He's not getting any younger (Kleber turned 30 in January) and now is limping into the playoffs for the second straight season.
This time, however, Dallas seems to realize it, with Kidd and company apparently deciding to sit him for an extended period. Kleber didn't play either of the team's previous two games against the Bucks and the Pistons, and he's questionable for tomorrow night's game against Portland. Presuming he misses the final two regular season games, he'll have gotten more than 15 days of rest between his last game and the start of the playoffs. Hopefully that will be enough time for him to regroup, both physically and mentally.
He'll have plenty of help on the latter. If there is one thing Kidd proved this season, it's that he can be the positive influence who instills confidence in his players. Now he needs to reach into his Ted Lasso book of tricks again and help Kleber adopt a goldfish mentality, to erase the last two months of the regular season from his memory and perform at a high level. Anything less, and the Mavericks could be in trouble.
Get the ItList Newsletter
Be the first to know about Dallas' best events, contests, giveaways, and happenings each month.
Author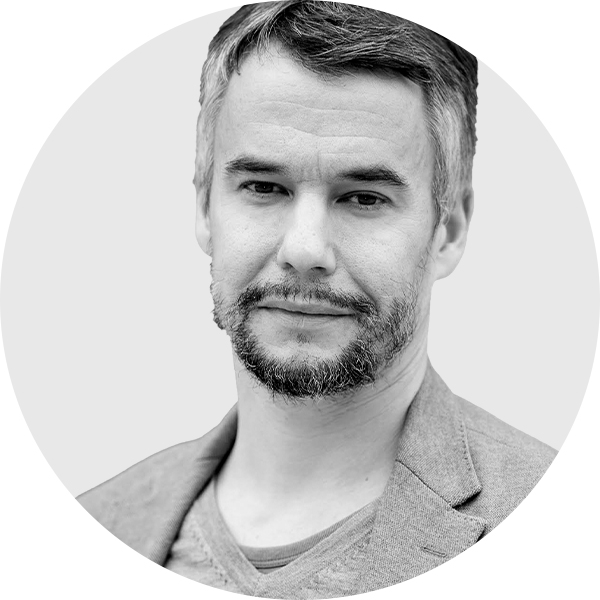 Iztok Franko covers the Mavericks for StrongSide. He is an analyst that uncovers stories hidden in NBA data and basketball…